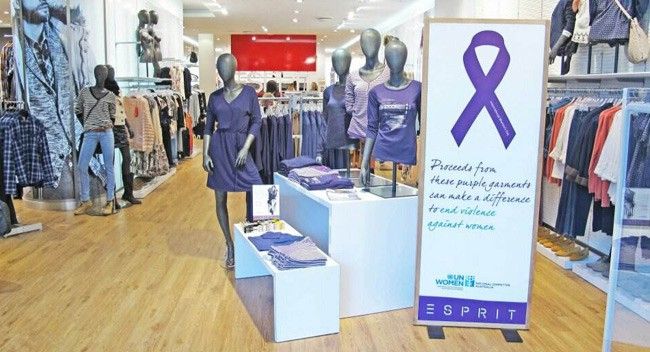 Esprit has created a range of purple merchandise for UN Women's International Women's Day on March 8th.
How amazing are Esprit? They have joined forces with the UN for International Womens Day, on March 8th, releasing a 'Purple' collection – a range of 24 pieces of women's clothing, whereby 50% of the profits from all sales from the collection will be donated to the UN Women's Critical Services Initiative.
The Critical Services Initiative focuses on women in Papua New Guinea, promoting empowerment and ending violence against women by providing counselling for female surviors of violence, providing food for women living in shelters and delivering training to police officers on how to respond to domestic violence.
The Purple range includes basic t-shirts, luxe knits, silk blouses and wrap dresses and is on sale for the whole month of March. You can also show your support by buying Purple ribbons instore or making a donation online at https://unwomen.org.au/parters/esprit