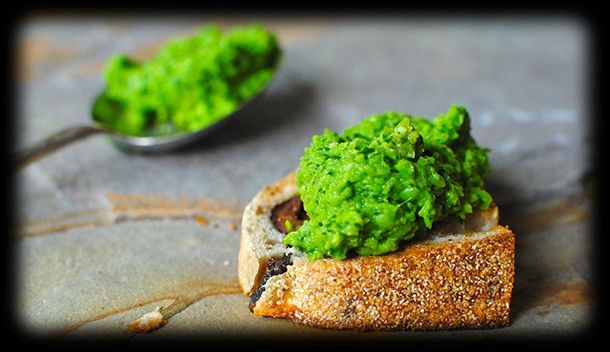 Peas. Quick. Easy. Delicious. Plus they're the perfect addition to risottos, pastas, soups and even pastries.
The reason we love our peas frozen is that the sugar in peas, once picked, quickly converts to starch, leaving a floury texture. Snap-frozen peas are frozen at the source, allowing them to retain their sweet flavour and delicate texture.
We've got some easy to make, drool-worthy recipes using humble frozen peas to get you started:
Chilled Pea and Avocado Soup

What you'll need:
• 1 vegetable stock cube
• 450g fresh or frozen, thawed peas
• 1 avocado, roughly chopped
• 1/3 cup (80ml) thickened cream, plus extra to serve
• 2 garlic cloves, chopped
• 1/2 cup mint leaves, plus extra to serve
• 2 tablespoons lemon juice
• Hot-smoked trout & truffle toasts (related recipe), to serve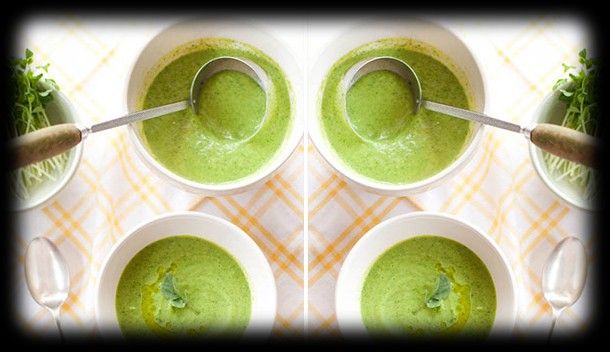 What to do:
1. Dissolve stock cube in a jug with 650ml boiling water. Cool slightly.
2. Place cooled stock in a blender with peas, avocado, cream, garlic and mint. Blend until smooth. Stir in lemon juice, then season.
3. Chill for 1 hour.
4. Divide chilled soup among small cups or bowls, swirl through a little extra cream, top with extra mint and serve with toasts.
Pea & Coriander Hummus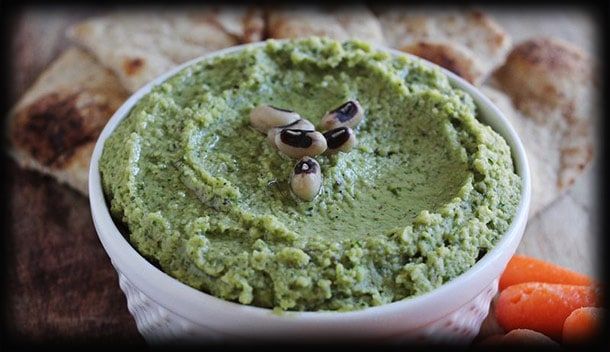 What you'll need:
• 1 frozen peas
• 1/4 cup fresh coriander
• 2 tablespoons tahini
• 2 tablespoons lemon juice
• 1 small clove minced garlic
• 1/8 teaspoon ground cumin
• Salt
What to do:
1. Bring a small pot of salted water to a boil.  Add peas; cook until tender, wait about 2 minutes.
2. Drain; run under cold water.
3. In food processor, pulse peas, cilantro, tahini, lemon juice, garlic, and cumin 30 to 40 seconds.
4. Season with salt.
Pea and Haloumi Fritters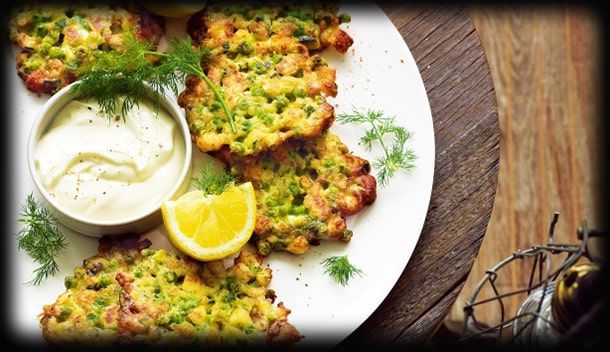 What you'll need: 
• 250g frozen peas
• 1/2 cup (125ml) milk
• 2 eggs
'• 30g cornflour
'• 2/3 cup (100g) plain flour
• '1/2 teaspoon baking powder
'• 250g haloumi cheese, cut into 1cm cubes
• 1 tablespoon chopped mint, plus extra to serve
'• Olive oil, to shallow-fry
'• Roasted vine-ripened truss tomatoes, mint leaves and lemon wedges, to serve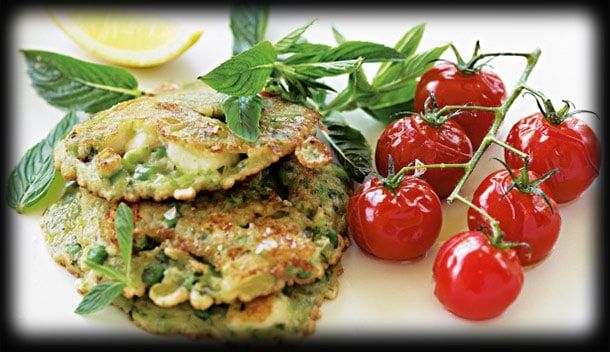 What to do:
1. Boil peas in salted water for 2 minutes, then drain. Refresh under cold water, then drain again. Puree half the peas in a food processor until smooth.
2. Whisk milk, eggs, flours, baking powder and pureed peas in a bowl, then fold in remaining peas, haloumi, mint, salt and pepper
3. Heat the olive oil in a large non-stick frypan over medium-high heat. Add tablespoonsful of the mixture to the pan, in batches, pressing down to flatten slightly, and fry for 2-3 minutes or until golden on both sides. Drain on paper towels. Serve with the tomatoes, mint and lemon wedges.
*Recipes and images courtesy of taste.com.au