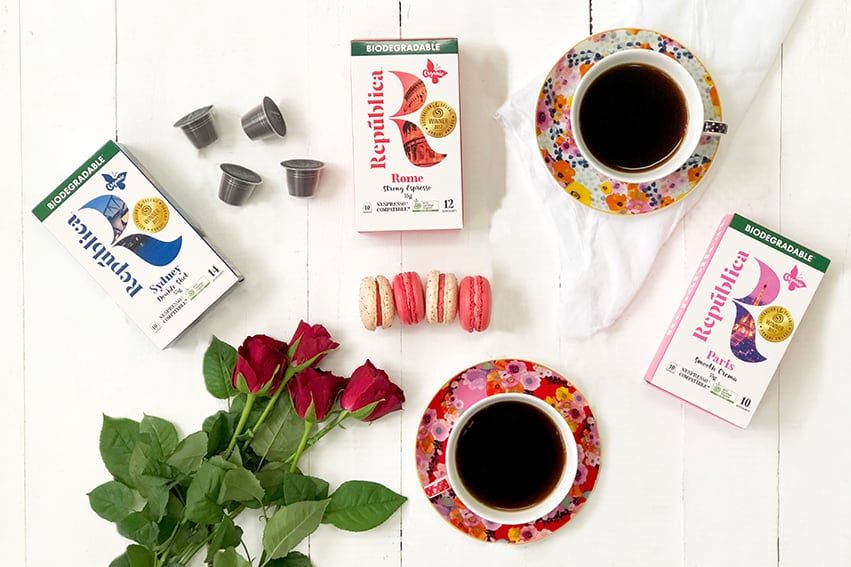 There are a number of things in life that we are passionate about and two of those things are coffee and the environment. 

In the last few years, we have seen a huge increase of coffee pod machines and we're not sure about you but pretty much the whole SWIISH team, and most of our friends and family now have pod machines at home. They're everywhere! But what you might not know is that traditional coffee pods aren't actually great for the environment, which is why we now use Republica Organic coffee pods.
Republica Organic coffee pods are biodegradable which means that they decompose at the same rate as an orange peel. This is HUGE because aluminium pods and plastic pods take over 200 and 500 years respectively to decompose, compared to the 730 days of Republica Organic coffee pods. In fact, Republica Organic pods are the only biodegradable pods on supermarket shelves!
But what about my Nespresso machine, we hear you thinking to yourself. Well, the amazing thing about Republica Organic coffee pods is that they are compatible with Nespresso. It's guaranteed each pod will fit in your Nespresso machine, which is music to our ears!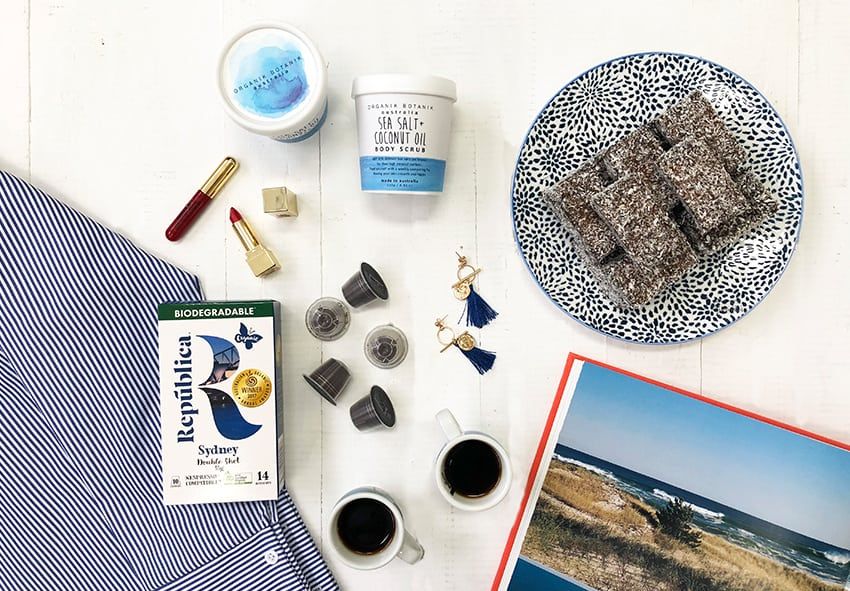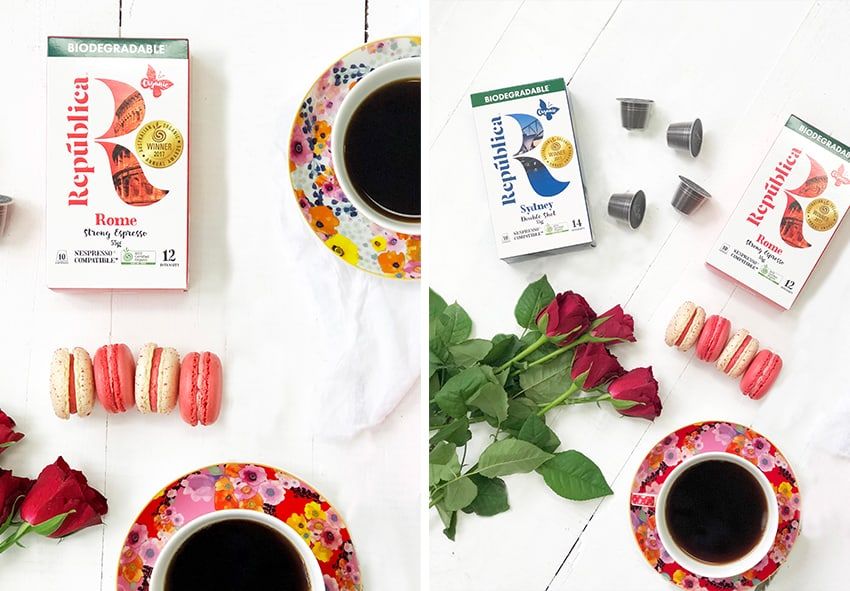 Republica Organic is an Australian family-owned business that was created by working mum and former ABC journalist, Jacqueline Arias, in 2007. We first came to hear about Republica through Business Chicks at the 9 to Thrive expo last year, and we've loved their products and their company ever since. Republica had a stall next to ours at the expo and we spent quite a bit of time at the stall, trying all the different types of coffee. They also held a competition where you could win a year's supply of coffee pods of your choice (hello! A year's supply! That's pretty much equivalent to winning lotto in our eyes!). Renee and Liv from the SWIISH team both entered the competition and they both won! It was hilarious at the time and we couldn't get over that both girls won so they have been using and loving the Paris pods ever since!
All Republica Organic pods are also Australian certified organic and so you know that you're getting the purest and the best. With the highest quality coffee beans from around the world (only from Fair Trade and organic coffee plantations), there are three delicious pods to choose from in the range: Sydney, Rome and Paris. 
We love the personality that Republica Organic injects into their products. Each delicious product is aptly named based on a city so Rome is strong espresso, Paris is smooth crema and Sydney is double shot. 
You can get your hands on Republica Organic products at Coles, with each box a bargain at just $5 for 10 pods. 
If you'd like Republica Organic for your workplace, you can get 30% off your entire cart purchase with the code SWIISH30. Because the team at Republica Organic are so lovely, they wanted us to let you know that this isn't a one-time offer; it's a recurring offer that you can utilise for as long as you like because as a company, they're invested in reducing the impact of non-biodegradable pods going into landfill.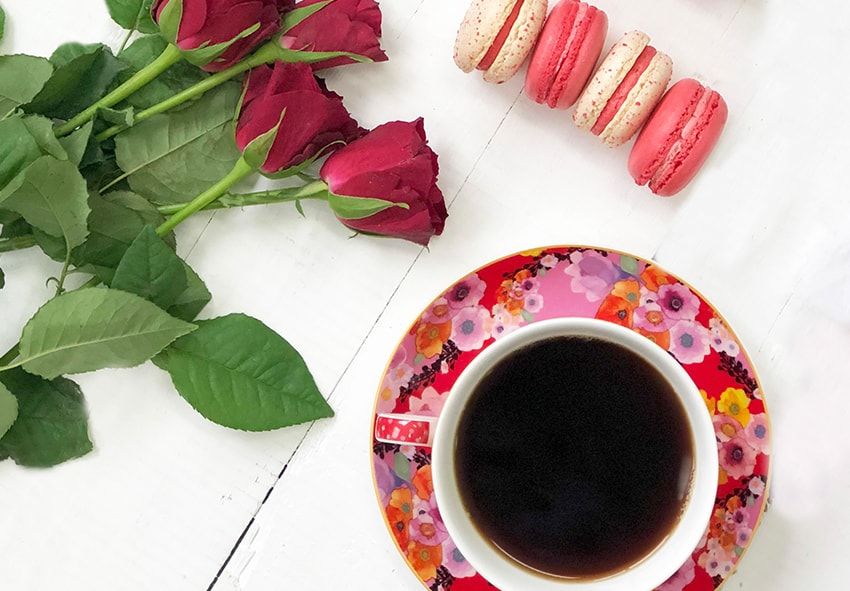 Note: República Coffee Capsules are compatible with Nespresso® coffee machines. Nespresso® is a trademark of Societe Des Produits Nestle SA. Neither that company nor its affiliates have manufactured or endorsed this product.
This post is sponsored by Republica Organic but all opinions are our own.