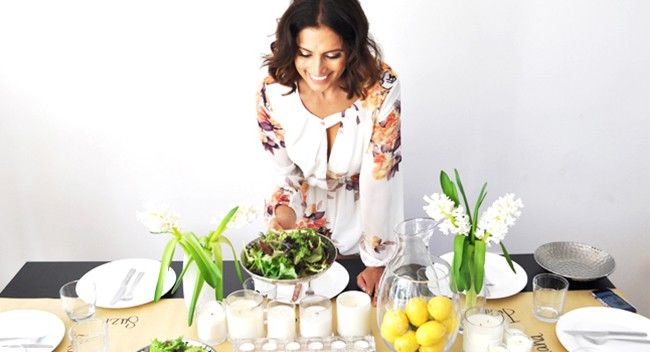 When you think of butcher's paper, I admit fine dining probably isn't the first thing that pops into your head. But hear me out – this DIY is perfect for when you have to whip up a lunch or dinner party in a flash and you have no time for fussing with fabric placemats placed below the wooden/straw/imported Amazonian bark placemats which then have three different sized plates all stacked up with matching coasters, and then when your girlfriends comment on all the effort, you dismiss it with "it was nooooooothing" (LIAR).
So, the butcher's dinner party is the opposite of that. It kind of looks like lots of effort but it's not. (NO LIE).  I tried it out at my sister's house when we co-hosted a lunch for our girlfriends – and they loved it! (cue: back slap)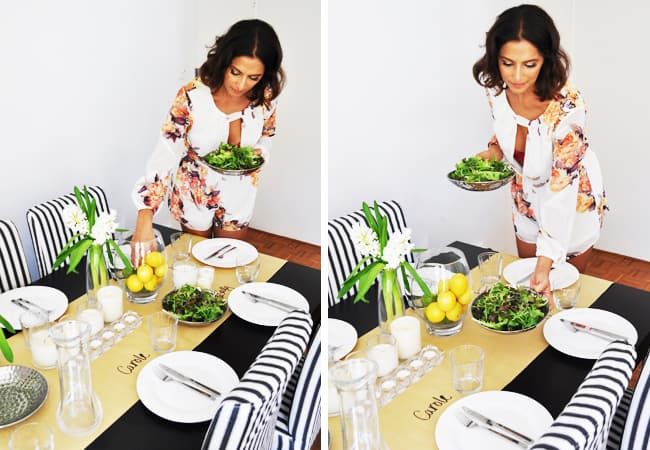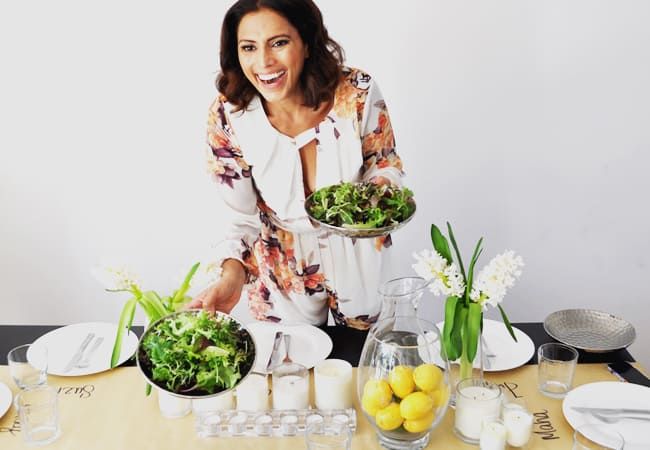 You simply lay the butcher's paper over the table and write your guests names in bold black marker. It makes it look like you've gone to a lot of trouble to do a table feature, but it's actually quick, easy and cheap! If you're feeling creative, you can pretty much do anything with butcher's paper and a Sharpie – menus, placemats or even set up your own buffet table.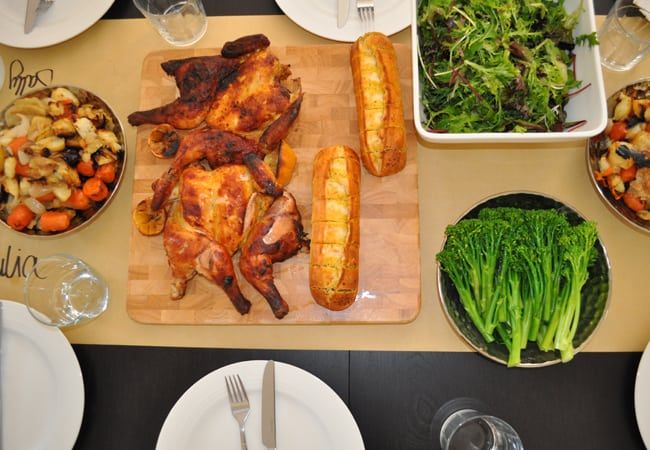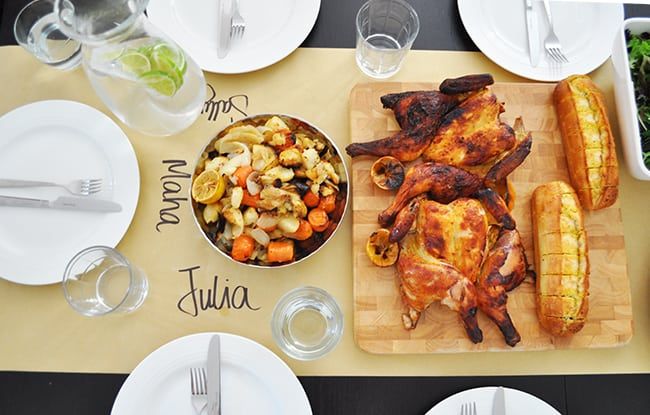 P.S. If you like the look of the chicken I served up then keep an eye out for my upcoming Sal's Kitchen post for my Easy Roast Chicken. A mouth-wateringly delicious recipe that is quick, easy, cheap and a hit at any table!!
Need some more inspiration? Here are some other DIY table settings we loved: