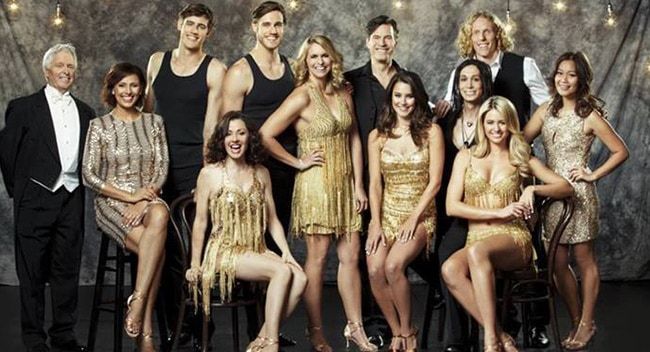 It's true – I have two left feet. And I can't hear a beat. During our wedding dance, Marcus kept on asking me why I was trying to lead. And why I kept stomping all over his toes. But that is not going to stop me from getting excited – incredibly excited – to be joining the line-up for this year's Dancing With The Stars.
Somehow the dancing gods have smiled down on me and granted me Carmelo Pizzino as my dance partner. He's incredibly talented, warm, funny and patient (if you saw me rehearse my steps, you'd know that last one is important!). Over the coming weeks I'll keep you updated on how I'm going with my dance practice plus share with you my favourite snaps from behind the scenes.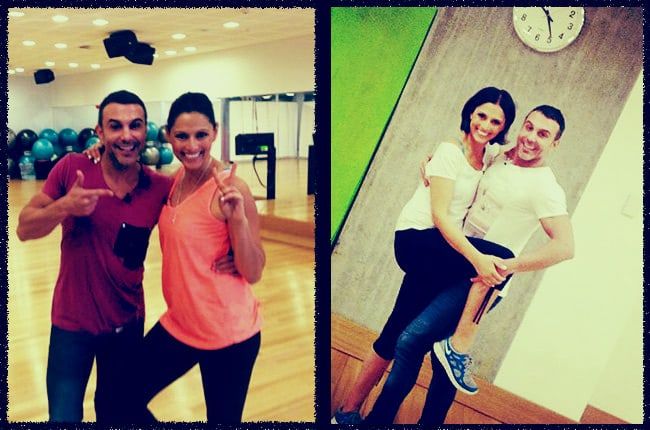 Last week, the gorgeous Tina Arena and I filmed a little clip for Dancing on the X Factor set. Tina is one of the nicest people you'll ever meet. Not only is she lovely but she's also always up for a bit of cheeky fun.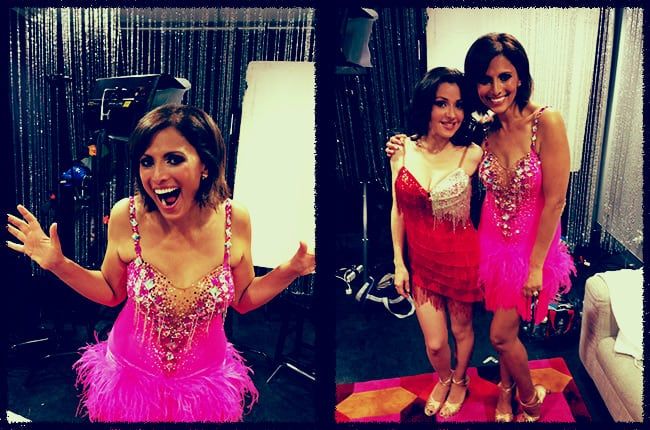 I had such a great time – we danced up a storm on stage with Luke Jacobz and even RedFoo and Ronan were up on the judges' table, dancing along with us! The clip was used in a little promo video for the new season (link below). I can't wait to bring you more of the behind the scenes action as the season unfolds!