For those of you who aren't already aware I am lucky enough (well, lucky for me, maybe less lucky for my dance partner Carmelo given my two left feet!) to be a contestant on this year's Dancing with the Stars and we had our premiere live show on Tuesday! With a new judging line up consisting of Todd McKenney, Helen Richey, Kym Johnson and Adam Garcia (yes, the hottie from Coyote Ugly and Bootmen), I knew I had real dancing royalty to impress so was definitely feeling the pressure.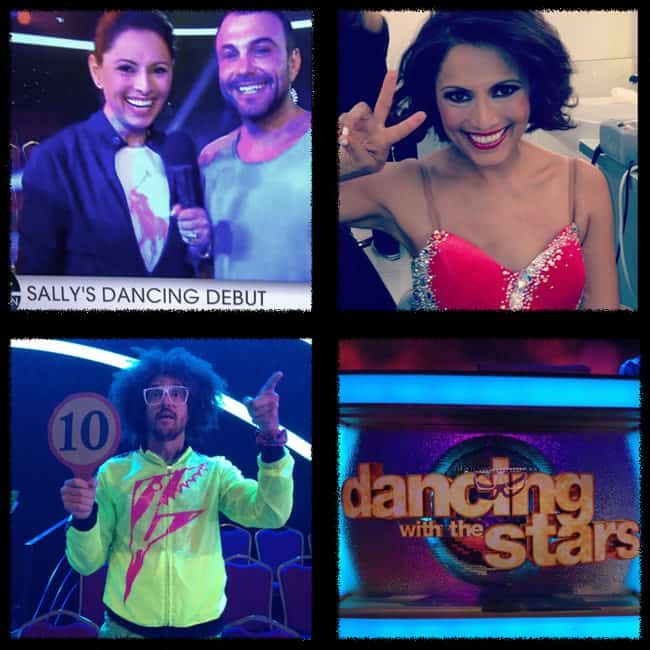 To say I was nervous is an understatement… I was totally packing it, but somehow I managed to smile (and count) my way through my very first dance, the foxtrot. My partner is the incredibly talented and patient Carmelo, and although I tried my hardest, this week wasn't my best. The judges all agreed I need to practice A LOT more so although I'm not exactly sure where I'll find the time, I'm determined to do better. Todd suggested I sleep in the dance studio to get in as much practice as possible – I laughed at that comment but to be honest I am kind of considering it!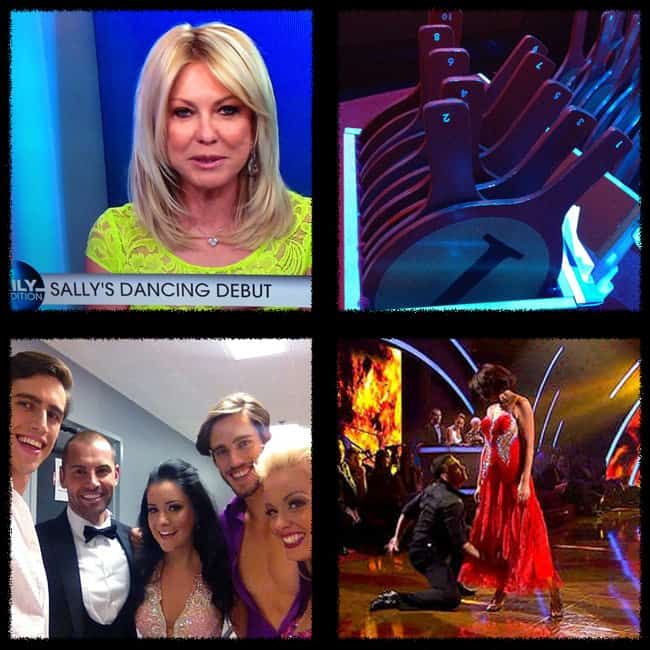 A big shoutout to all the celebs in this year's comp! Everybody had a wonderful first show and we all had a great time laughing and joking in the green room (although I think under the laughs everyone was sooo nervous). I've included some behind the scenes snaps and am gearing up to shake my groove thing, shake my groove thing baby… show them how we do it now – in week 2!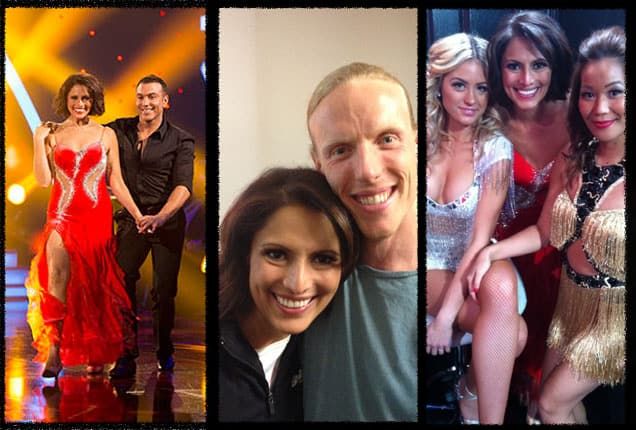 If you missed my performance this week, you can see it here: