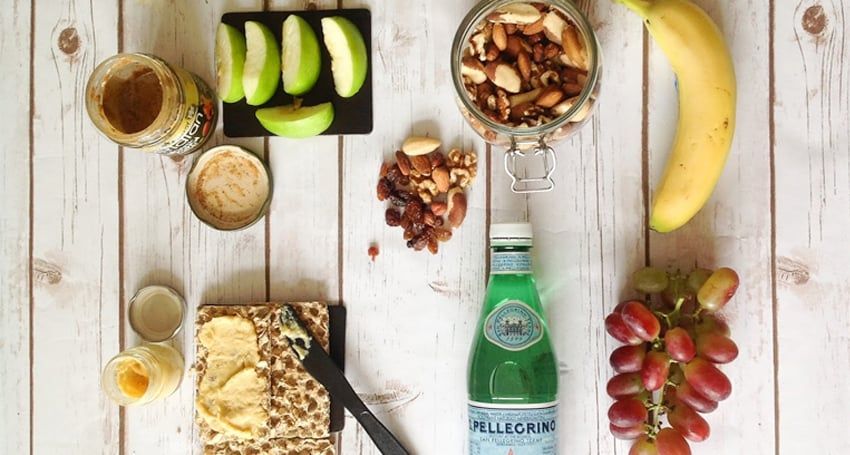 It's 3pm on a Wednesday arvo, your head's about to hit the desk and the cravings for your favourite doughnut-coffee-combo are getting real.  Yep, we've all been there!  Sure, these options offer a quick energy fix – but more often than not you just end up feeling dreadful again after half an hour.  Plus, the lack of filling ingredients will often lead to overeating later.
Luckily, we know a pretty neat way to help you ditch this diet-destroying habit.  It's called calculating your cravings and it involves giving into your cravings in a healthier, more satisfying way.  The result?  Improved energy, fewer cravings and a whole lot less guilt.  Hooray!
Check out some of our favourite combos…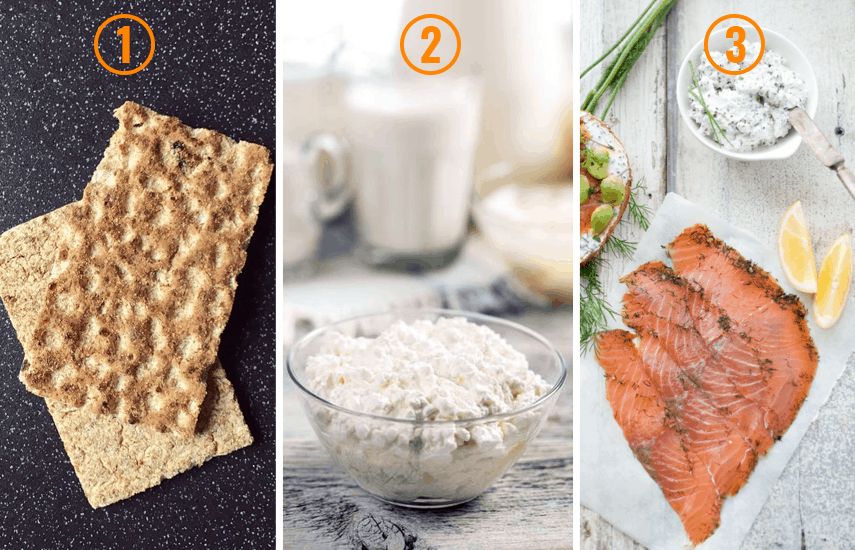 Skip the chips and give this tasty treat a go instead.  Take 4 vita-weat crackers or 2 Ryvitas and top each with ½ tbsp. light cottage cheese.  Take 70g of smoked salmon and divide it evenly over the 4 crackers. Sprinkle with a bit of sea salt and pepper and you've got yourself a deliciously salty snack.
Salmon is a great flat-belly option because it's full of omega-3 polyunsaturated fat, which can help you to burn fat faster.  Hooray!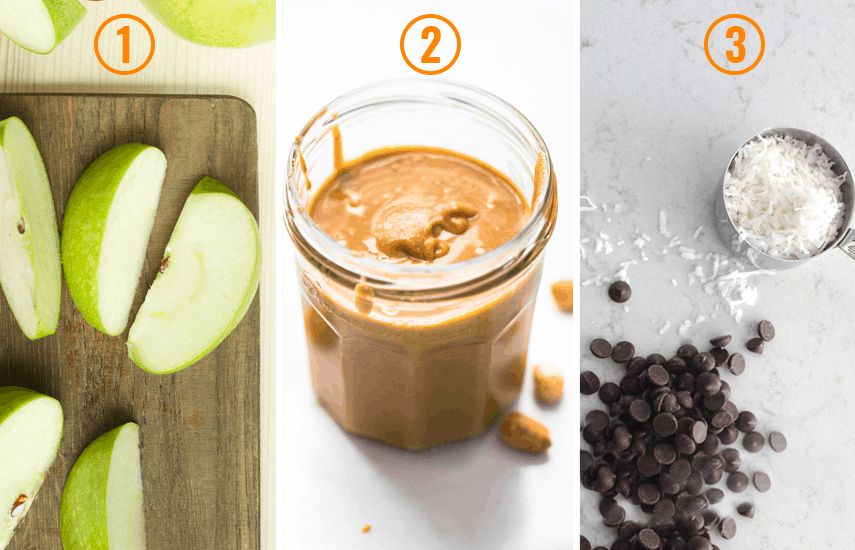 Kick sugar cravings to the curb with this healthy, sweet take on your typical cheese drizzled chips.  Just slice one apple thinly and arrange on a plate.  Melt 1 tbsp. light peanut butter in the microwave and drizzle over the apple.  Next, sprinkle with 1tbsp. chocolate chips and shredded coconut and enjoy!  
The good fats from the peanut butter and the coconut, along with the fibre from the apple will help keep you full for longer, which means less snacking throughout the day.  And the chocolate?  Well… that's mainly just for fun!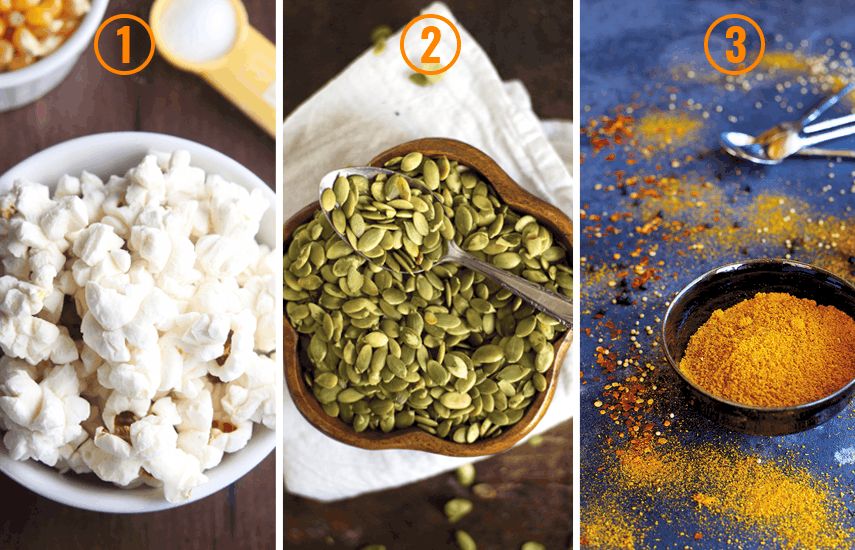 Choosing a snack with a bit of bite is a great way to wake yourself up on a weekday afternoon.  Plus, it's a major metabolism booster!  Simply place 10 almonds, 1 tbsp. pepitas, ½ tsp. hot curry powder and ½ tsp. tamari powder into a small snap lock bag, give it a good shake, pour into a small bowl and enjoy!    
The great thing about this snack is it's super filling, which means you're less likely to overindulge later on.  Hellooo skinny-town!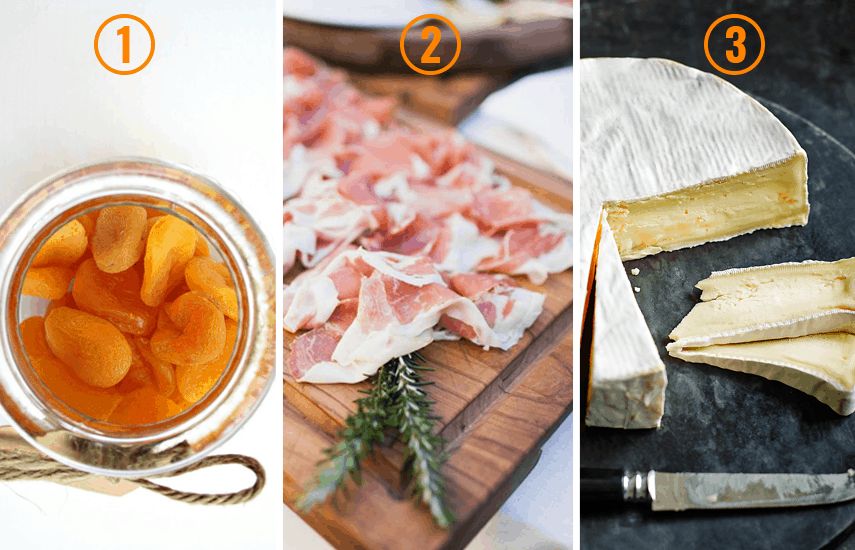 If you love cheese as much as we do, then this one is definitely up your alley.  Start by taking 3 dried apricots and cut them in half.  Next, take 40g of brie cheese and cut it into 6 little squares. Now take 30g prosciutto and divide it evenly over the top of the cheese.  Place one half apricots on top of each piece of brie and prosciutto and slide a toothpick through middle to secure them together.  Now you can enjoy, cocktail party style!
This snack has a heap of protein and fibre that'll help keep you full until your next meal.