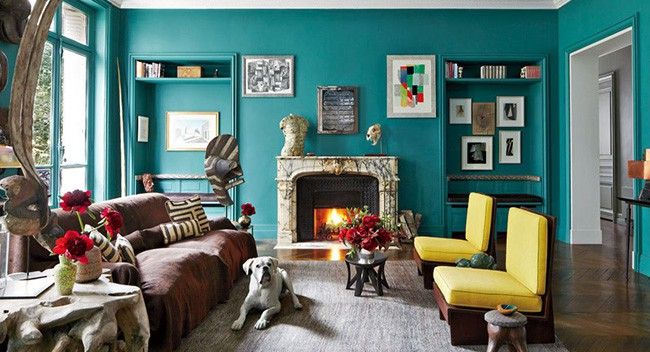 Who ever said white had to be the go-to colour for your whole house? It doesn't… and yet so many of us are afraid to ever try anything different. Together with our mates at Taubmans we want to change all that and help you splash into spring, transforming your interiors with a big bright pop.

To help get you started, Taubmans brand ambassador, Shaynna Blaze has created the 10 Commandments of Colour to give you a quick and easy guide to follow when choosing your colour scheme (more on this below).
Once you have narrowed down your favourite colour choices you can see what they will actually look like in your home using the Paint Your Own Room tool.
 The tool is super quick and easy, all you have to do is:
Upload your photo
Mark your walls
Choose your colour
You can try out the Paint Your Own Room tool right here.
Ok… so what are the 10 Commandments of Colour?

1. When picking your colour scheme, it's important to get the proportions correct.
The 60-30-10 rule is tried and true in interiors. Divide your room into 60 percent of a dominant colour, 30 percent of a secondary colour and 10 percent of an accent colour. This provides the perfect balance, and you'll find that the last 10 percent gives you just the right amount of sparkle – a bit like a statement necklace that finishes an outfit off perfectly.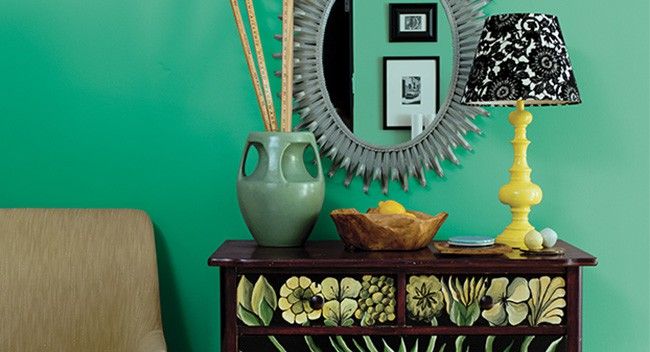 2. Embrace the emotion of colour in your home
Colour is such a personal thing. I would never paint my walls grey, as I associate grey with boredom. Whereas my sister, Maha, loves it and associates grey with calmness and serenity. So, before you choose a colour for your home, have a think about the emotional connection that you or your family have to it. Understanding what moods certain hues bring out in you will help you to narrow your colour choices.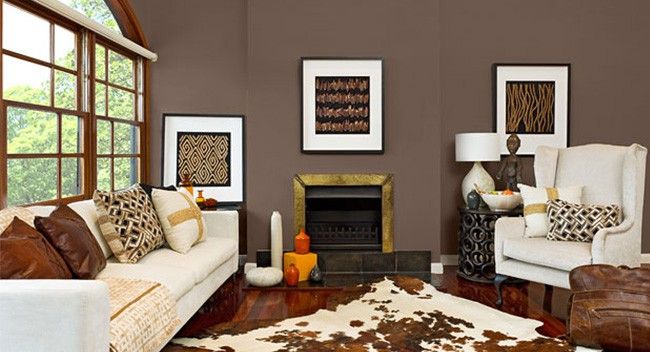 3.  For a visually striking room, choose complementary colours.
Complementary colours are directly opposite from one another on the colour wheel, e.g. red and green, or blue and orange. Using these complementary colours creates impact.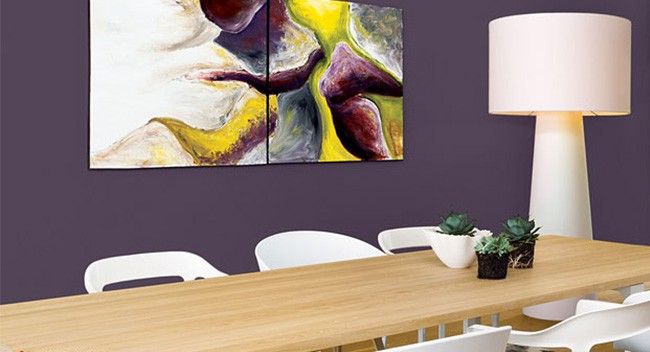 4.  For a casual feel, choose analogous colours.
Ana-what? Analogous colours are next to each other on the colour wheel. Like blue and violet, or yellow and green. If you aren't quite brave enough to make bold colour choices, then these are a great option. 

5. Embrace bright colours to create the illusion of space.
Many of us (me included) have painted rooms white, because we think that using white is the only way to make a room look bigger. However, bright and vibrant colours can create a feeling of space if used correctly. To get this look right, it's important to mirror the colour of your walls in your flooring. Before you go painting your floor bright blue, Shayna suggests that a rug in a similar tone will work beautifulluy. This makes the room feel like one, big open space (loving this tip and plan on trying it for Annabelle's room).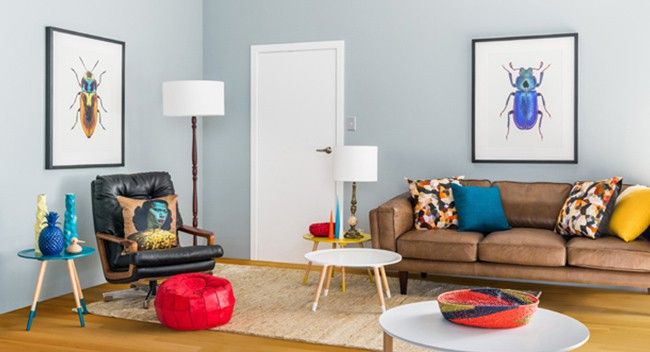 6. Manipulate space with the right colour combinations.
There are plenty of clever ways you can play tricks on the eyes just by using the right colours. To make a space appear larger, use a cool colour on the walls, but to make a large room appear more cosy, use warm colours.

7. Add sophistication to a playful colour palette using black.
If you feel like too many brights are leaving you with an interior that's a bit too child-like, add a few elements of black around the room. A lampshade, cushions or a coffee table will give your room a grown-up, sophisticated edge.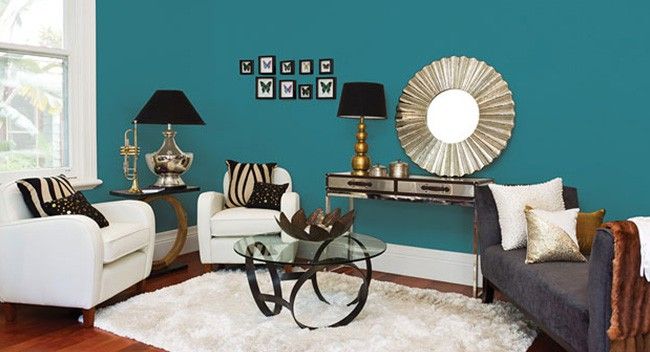 8. Warm up or cool down your home with colour.
Instead of using classic reds and oranges to create warmth, be bold and select an intense shade of indigo to create the same feel. Use cooler colour schemes like greens, blues and grey-based pastels to create a fresher, cleaner colour palette.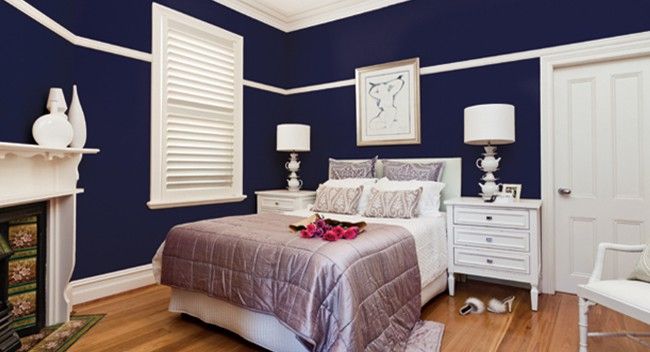 9. A neutral palette can still be impactful.
Think about neutrals in a new way – they don't have to be just beige, tan or white. Warm golds, rich camel browns or shades of grey paired with black and chocolate brown make for a more glam version of neutrals.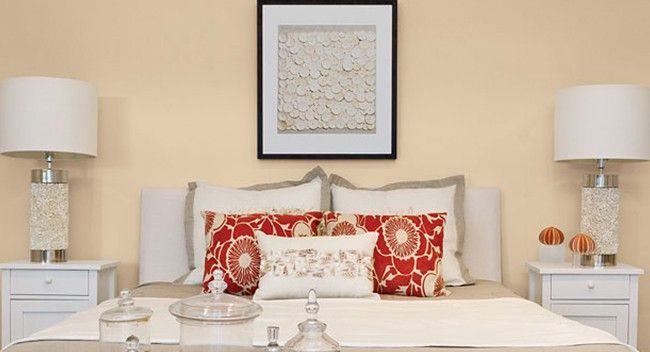 10. Use colours from your past as inspiration.
Inspiration can be found everywhere but some of the most impactful colours can be from childhood memories. Translating a colour from a happy memory to your interiors can create a positive atmosphere in your home.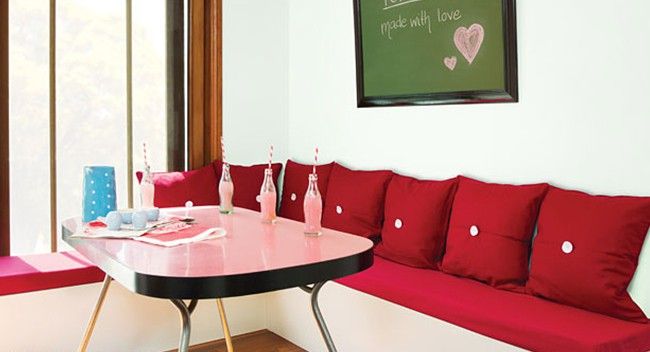 For more info and to check out the Paint Your Own Room tool, head over to Taubmans.