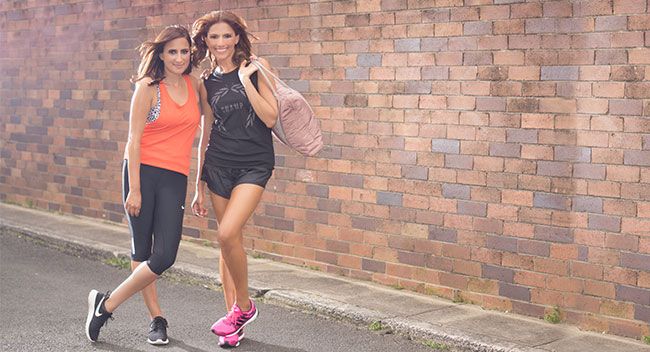 I've been a massive fan of Stylerunner since I attended the launch just two years ago – I remember being so excited about this awesome Aussie online retailer that brings the best premium activewear together in one place. Any clothes that can make you feel super-stylish and comfy while you work out (or just hang out) is a win-win in my books!
Just like Maha and I do with SWIISH, Stylerunner is also run by two sisters – the gorgeous and inspiring Julie and Sali Stevanja. To celebrate the unique and powerful bond of sisters (and Stylerunner's 2nd birthday) Maha and I sat down to chat with them on everything health, fitness and style.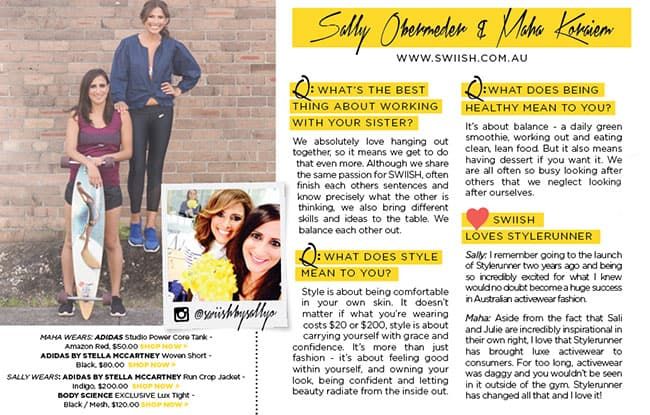 We had so much fun doing the photo shoot, we wanted to share a few snaps from behind the scenes.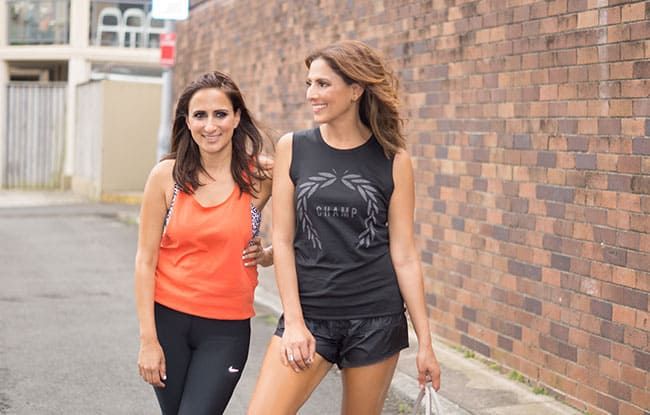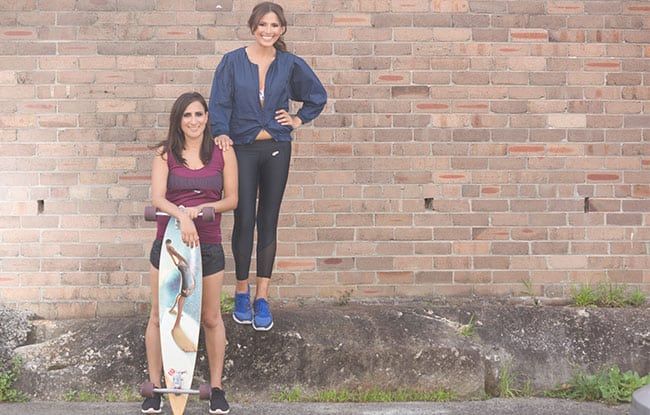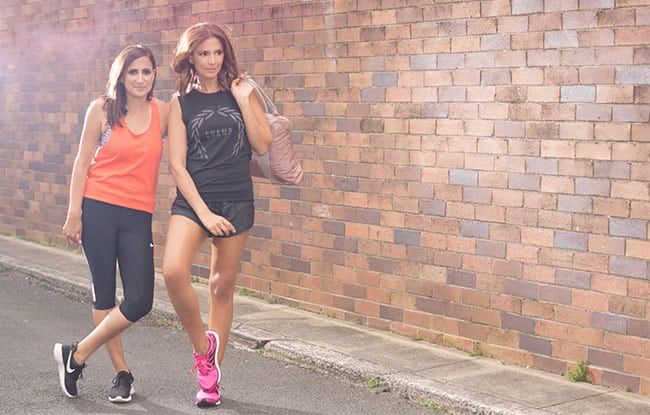 To read the full story, head to Stylerunner here.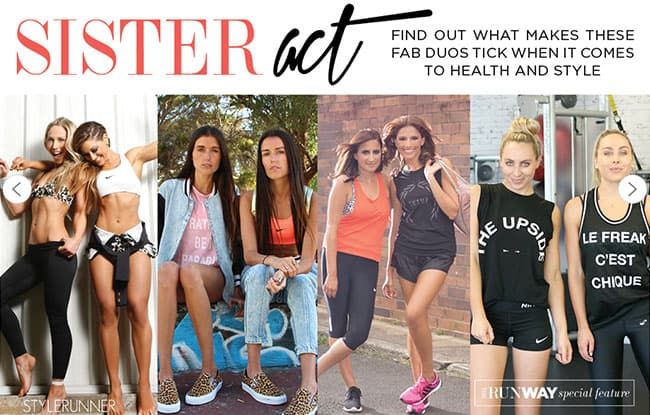 ---
SHOP SALLY'S LOOK:
SHOP MAHA'S LOOK: