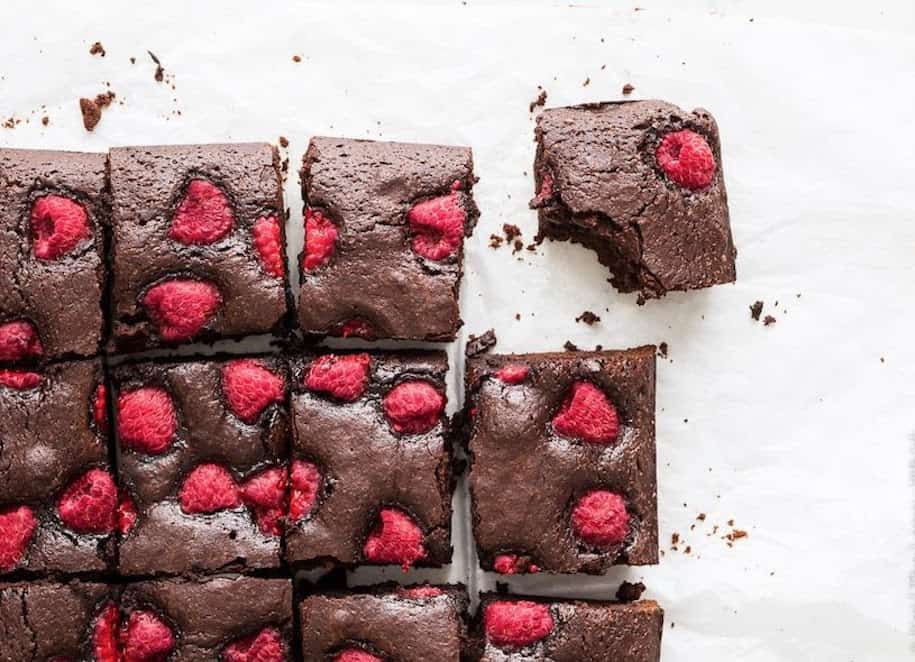 Happy World Chocolate Day… aka Sally's favourite day of the year! To celebrate, we've got a skin-loving choc-treat just for you.
INGREDIENTS
115g unsalted butter, cut into cubes
200g 70% cocoa dark chocolate, roughly chopped
1/2 cup coconut sugar
1 tsp vanilla extract
3 eggs
1/2 cup plain flour
1/4 cup SWIISH Wellness GLOW Hot Chocolate Collagen Powder
1 cup frozen raspberries
METHOD
Pre heat the oven to 180 degrees. Grease and line square tin with baking paper, ensuring two sides of the paper overhang
Add butter and dark chocolate to a heatproof bowl and microwave until melted, stirring every 30 seconds.
Add sugar and vanilla to chocolate mixture and stir. Add the eggs, one at a time and stir until well combined. Add flour and GLOW Hot Chocolate and stir until mixture is smooth.
Pour mixture into lined baking tin and scatter raspberries on top.
Bake brownies for about 30-35 minutes or until you see the edges crack.
Leave brownies to cool completely before cutting into squares.
Makes approx. 16 squares.