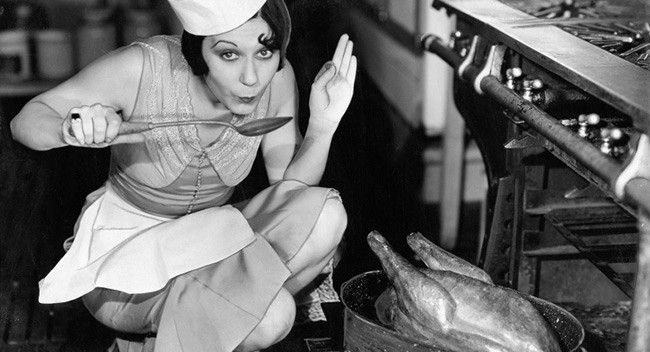 Know someone who is Australia's answer to Martha Stewart? Then I have your top ten buys sorted, and have included links to all of them so that you can shop from the comfort of your own cosy abode – now that's my idea of being a domestic goddess!
Bedding set

Let them redecorate that spare bedroom and get them started with a neutral bed set. I love this one, $199.95. Find it here.

Champagne cooler 

A stylish champagne cooler to celebrate good times! This one is beautiful, $235.00. Find it here.

Hammock

After attending to their much-loved house every domestic goddess deserves to relax in style – I love these hammocks, $52.95. Find them here.

Cocktail glasses

Encourage them to bring back cocktail hour (and invite you over for it) with these classic glasses! Old school style, $37.99. Get them here.

Interiors Book

An interior styling book. My pick is Bowerbird by Sibella Court. I think she has the most amazing taste and really is the queen of interior styling, $43.50. Get it here.

Cake stand 

Let them show off their baking prowess with a gorgeous cake stand (might encourage them to cook more cakes which you can taste test haha.) This classic white one is my pick, $29.95. Find it here.

Towel set

Update their towel collection with these funky retro-modern towels. Perfect for when they have guests staying. I love this colour, $15.25. Get them here.

Chopping & Serving Board

A good quality chopping board is a necessity in any house. I love this one as it doubles as a serving platter. Jamie Oliver isn't the only one who knows how to style an antipasto platter that way, $49.95. Get it here.

Placemats

Every domestic goddess loves entertaining so a set of place mats for their next dinner party will be a sure-fire hit. I love these colourful ones, $4.15. Find them here.

Tablecloth

This classic tablecloth can be customised to suit any occasion and will work perfectly all year round. A home must-have, $48.95. Find it here.