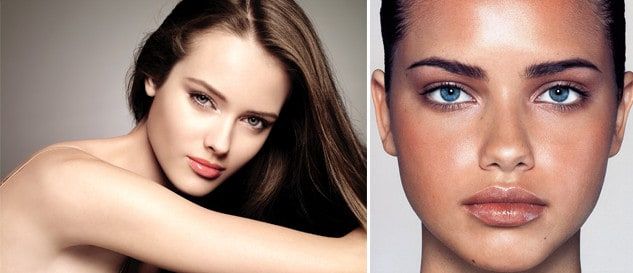 This collection of beauty tips and tricks comes courtesy of many an hour of discussion with friends, colleagues, makeup artists and beauty editors. Some of these tips you may already know, but some may just surprise you and hopefully change your (beauty) life!
Coconut milk can help your hair to grow thicker and longer. Rub it on your scalp, leave it for an hour then wash it out.

To achieve wavy hair quickly, plait it into a few braids and then run a straightening iron over it.

For unruly eyebrows, spray a toothbrush with hairspray, then brush your brows up and out. As an alternative to hairspray, try using clear mascara.

To draw a cats-eye line with liquid eyeliner, draw a few dots along your lash line and then connect them – it's easier than trying to draw one straight line.

If you're tired, don't apply mascara to your lower lashes. It accentuates dark circles by casting a shadow under your eyes.

To stop your lipstick from 'bleeding', apply concealer around your lips.

For stronger nails, add a peeled and chopped clove of garlic to your bottle of clear base coat. (the smell disappears after you wash your hands!)

For dry hands, rub the pith of a lemon rind onto them. It may sting a little, but then they soften up quickly.

Did your partner pass out from the overdose of perfume you applied? Reduce, but don't eliminate the scent by dabbing a little Isocol onto your skin.

Mix eye-shadow with clear polish for your very own customised colour!
Have you tried and tested any of these? What are your best beauty tips?