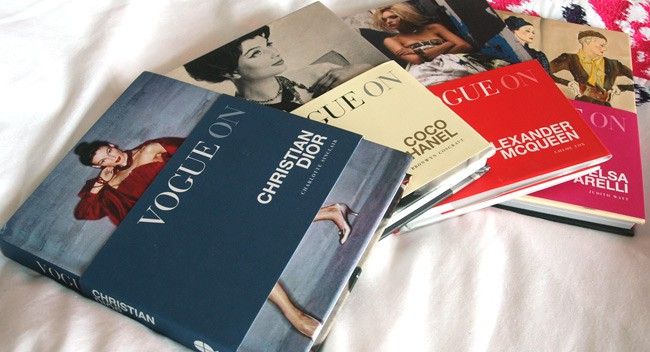 Fashionistas beware! You are going to want all four of the books that make up the Vogue On – Designers series! A collection of short books from the international fashion bible that is Vogue, the first four books are an intensive peek-a-boo into the lives of four of the world's most influential and iconic designers.
Coco Chanel, Alexander McQueen, Christian Dior and Elsa Schiaparelli are the designers who have been put in the spotlight with each book being written by different authors. The books take an in-depth look at both the personal and professional lives of the designers. Combined with some fabulous quotes from the designers themselves, the Vogue archive pictures are stunningly glossy and make you feel like you know these designers on a personal level.
Vogue mag has forever worked with the world's best designers, photographers, stylists and fashion journos, so there is no more authoritative figure that can represent these designers with the credibility they deserve.
At swiish we love these books and guarantee you will love reading them too, not just for the high fashion value, but the inspiration and motivation you can feel when you read about each of these incredible people.
Available from Dymocks, $29.95 each.