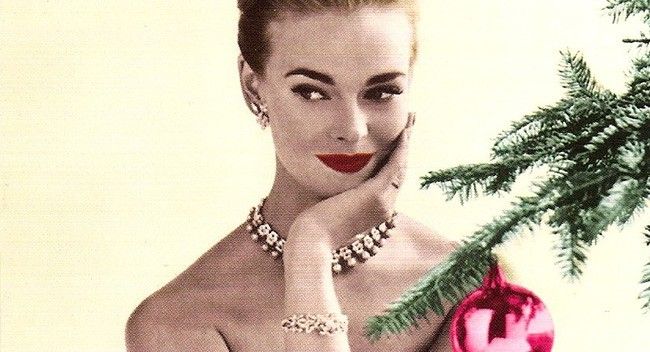 It goes without saying that I'm addicted to everything beauty, so narrowing it down to my top ten buys has been one of the hardest things I've had to do yet!… Seriously, it was tough! I hope you find some great Xmas gifts for the beauty lover in your life with the help of this guide.
Clarisonic

I have a Clarisonic and it works wonders for your skin! It deeply cleanses so your products can really work their magic – definitely a must-have for any beauty regimen, $175.00. Get one here.

Makeup brush set

A good makeup brush set is ridiculously hard to find and contains some of the most important tools a beauty addict could ever need. This is definitely a splurge, so maybe it's a group gift but get this for the beauty lover in your life and you'll be remembered as giving one of the best gifts ever, $586.00. Get your set here.

bellabox  

Keep your beauty-loving friend ahead the of the fruity for beauty pack by giving her a subscription to a bellabox. Every month she is treated to a box full of new beauty goodies for her to sample. It's the gift that keeps on giving and she'll love it, from $15.00. Get your subscription here.

Illuminator

Any beauty-loving gal will know the importance of a good body illuminator and this one can't be beaten I think, $59.50. Get glowing here.

A beauty bible 

This book by one of Australia's best make-up artists, Rae Morris, is full of quick beauty looks and amazing tips! I always find myself looking to this for beauty inspiration, $16.95. Grab a copy here.

Cosmetics case

With all these new cosmetics an extra cosmetic case will most definitely be needed! We love this MOR one for it's cute, chic design, $19.99! Get your case here. 

Classic red lipstick 

All girls know the power of a red pout and this is one of the best! This colour works year round but isn't too heavy for summer, $19.80. Click here for pout power. 

O.P.I nail polish

O.P.I nail polish is one of the best out there and this would have to be my favourite colour for summer, $16.96. Get your fave shades here.

Everything balm

This 'Everything Balm' literally does what it says – everything. An essential, $18.95. Get yours here.

Nail files 

There's nothing worse than breaking a nail on the run so these little gems will come in handy to keep in your beauty-loving bestie's handbag. Plus the bright patterns are gorgeous, $9.95. Get yours here.