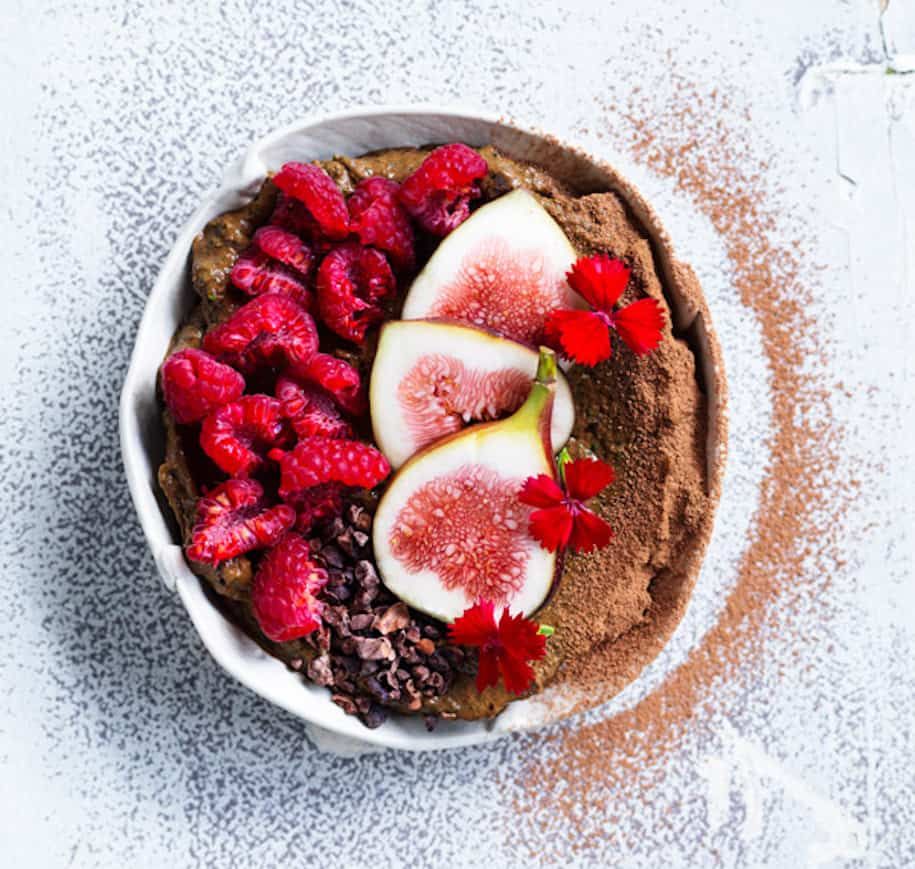 This Choc-o-licious Smoothie Bowl will curb those chocolate cravings, any time of day. The hidden veggies are just a bonus.
CHOC-O-LICIOUS SMOOTHIE BOWL
Dairy-free / Refined Sugar-free
Serves 1
INGREDIENTS
1/4 avocado
1 cup frozen broccoli
1 cup frozen baby spinach leaves
1 frozen banana
4 Medjool dates
2 tablespoons cacao powder
METHOD
Put all the ingredients into a food processor and blend.
You will see that the ingredients start out a bit crumbly; just keep blending until it comes together into a whip.
Add toppings of your choice! We love using cacao nibs, fresh raspberries and fig slices.
SWIISH Tip: Add this smoothie to a mason jar if you want a brekkie that you can take on the go each morning!