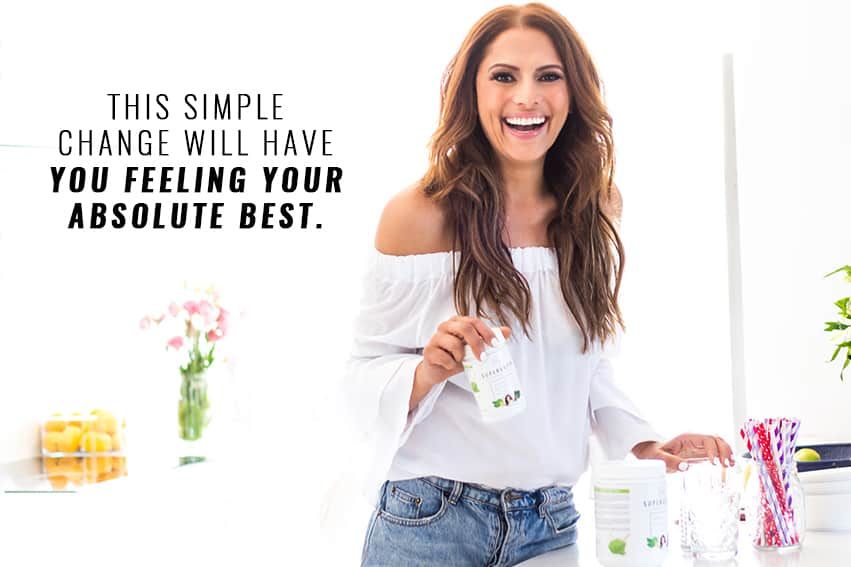 As busy women, we like to make anything in our lives as seamless and productive as possible.
Like so many of our SWIISH community tell us, we know it can be difficult to juggle all the pressures of everyday life.
From work to friends and family, and everything in between, there's a lot to take care of, and as all women can probably attest to, when the going gets tough, it's our own health that is usually put on the backburner.
To prevent this from happening and so that we always feel our absolute best – even when we're having a bad week – we have a teaspoon of SWIISH Wellness SUPERGREEN Superfood Powder every single morning without fail.
WHY?
Because it packs a punch – it's full of good for you vitamins and nutrients, thanks to over 40 ingredients:
superfoods
veggies
fruit
probiotics
prebiotics
It's the specially-created blend that is designed to get you feeling your best, from the inside out.
HOW?
Just one teaspoon of this every morning is all we need to keep us feeling like we can knock it out of the park.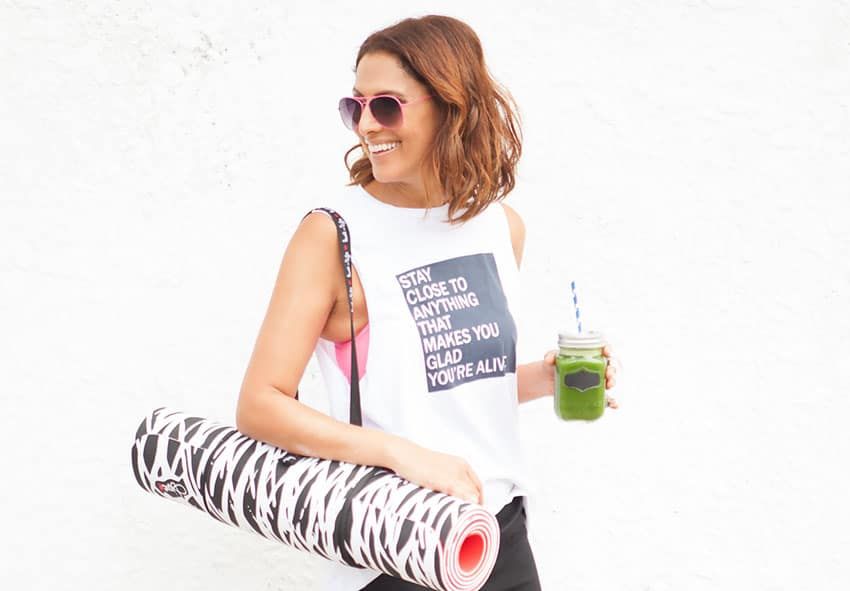 Because of all the nutrients in SUPERGREENS, it keeps us energised all day long and we know that if we've had a teaspoon in the morning, we're already doing the best thing for our bodies.
If you're a woman (or man for that matter!) who is always on the go and needs an extra dose of energy (let's be honest, who doesn't?), then SUPERGREENS is for you.
Just add a teaspoon of SWIISH Wellness SUPERGREENS into a glass of cold water, juice or your favourite smoothie and you're good to go!
WHERE CAN I GET IT?
You can get your hands on our SWIISH Wellness SUPERGREEN Superfood Powder (in both 150g and 450g tubs) in our online store or at the end of this post.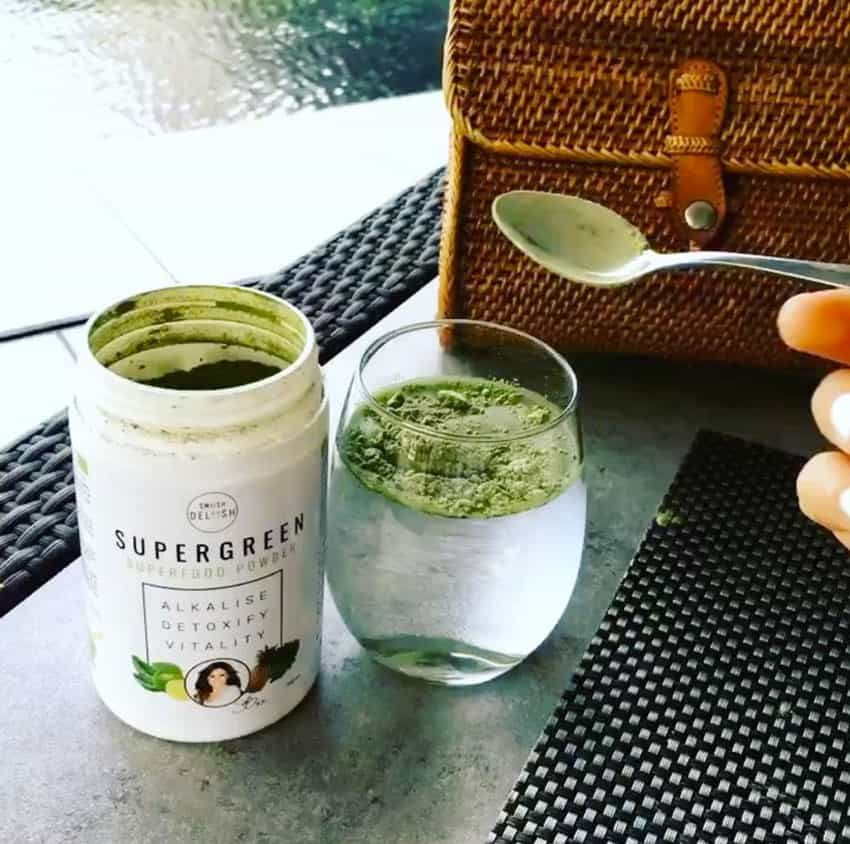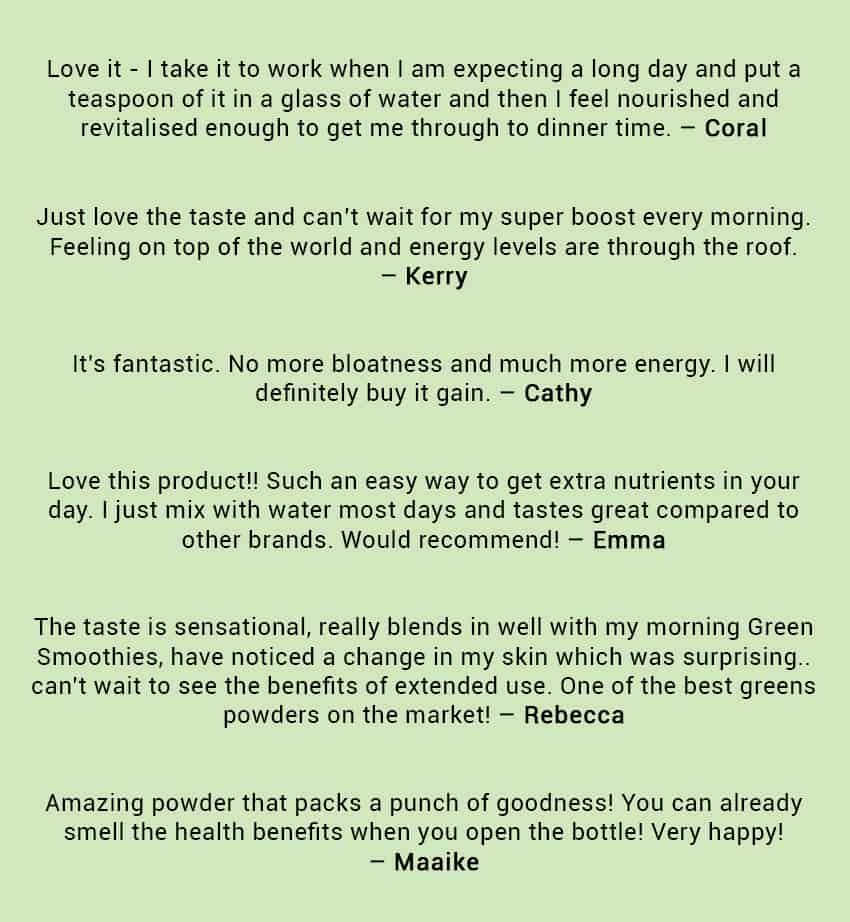 (function(){var scriptURL='https://sdks.shopifycdn.com/buy-button/latest/buy-button-storefront.min.js';if(window.ShopifyBuy){if(window.ShopifyBuy.UI){ShopifyBuyInit();}else{loadScript();}}else{loadScript();}
function loadScript(){var script=document.createElement('script');script.async=true;script.src=scriptURL;(document.getElementsByTagName('head')[0]||document.getElementsByTagName('body')[0]).appendChild(script);script.onload=ShopifyBuyInit;}
function ShopifyBuyInit(){var client=ShopifyBuy.buildClient({domain:'swiish-by-sally-obermeder.myshopify.com',apiKey:'b9bcd77eea223a9ac3df9c0117588ac0',appId:'6',});
ShopifyBuy.UI.onReady(client).then(function(ui){ui.createComponent('collection',{id:436739405,node:document.getElementById('collection-component-3c218588261'),moneyFormat:'%24%7B%7Bamount%7D%7D',options:{"product":{"variantId":"all","contents":{"imgWithCarousel":false,"variantTitle":false,"description":false,"buttonWithQuantity":false,"quantity":false},"styles":{"product":{"@media (min-width: 601px)":{"max-width":"calc(25% - 20px)","margin-left":"20px","margin-bottom":"50px"}},"button":{"background-color":"#fcb0b3",":hover":{"background-color":"#e39ea1"},":focus":{"background-color":"#e39ea1"}}}},"cart":{"contents":{"button":true},"styles":{"button":{"background-color":"#fcb0b3",":hover":{"background-color":"#e39ea1"},":focus":{"background-color":"#e39ea1"}},"footer":{"background-color":"#ffffff"}}},"modalProduct":{"contents":{"img":false,"imgWithCarousel":true,"variantTitle":false,"buttonWithQuantity":true,"button":false,"quantity":false},"styles":{"product":{"@media (min-width: 601px)":{"max-width":"100%","margin-left":"0px","margin-bottom":"0px"}},"button":{"background-color":"#fcb0b3",":hover":{"background-color":"#e39ea1"},":focus":{"background-color":"#e39ea1"}}}},"toggle":{"styles":{"toggle":{"background-color":"#fcb0b3",":hover":{"background-color":"#e39ea1"},":focus":{"background-color":"#e39ea1"}}}},"productSet":{"styles":{"products":{"@media (min-width: 601px)":{"margin-left":"-20px"}}}}}});});}})();