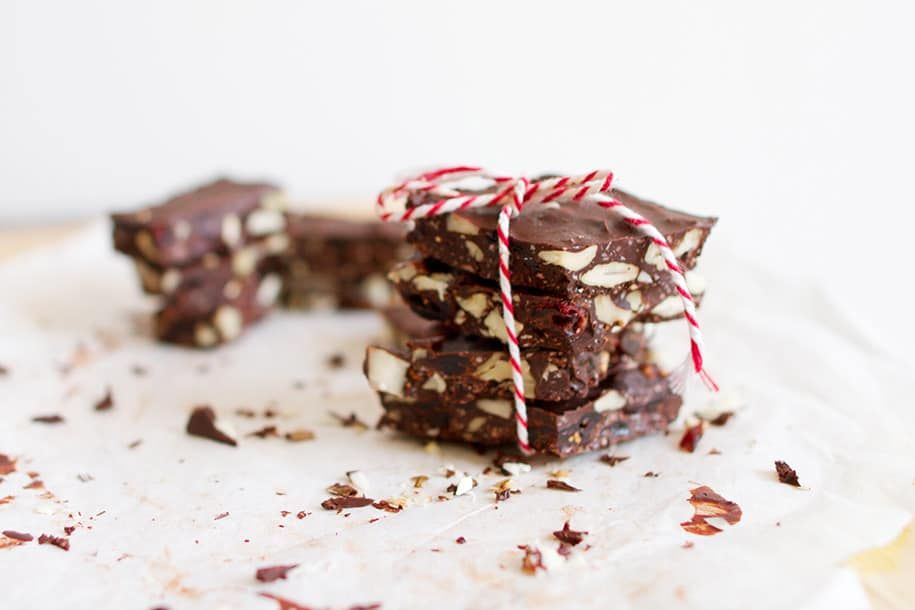 Choc Collagen Bark is the ultimate healthy beauty boosting chocolate treat.
INGREDIENTS
2/3 cup cacao butter (buttons are best for measuring)
1 tablespoon coconut oil
1/4 cup maple syrup
2 tablespoons GLOW Chocolate Collagen Powder
1 cup cacao powder
1/3 cup shelled pistachios, roughly chopped
1/3 cup macadamia's, chopped
1/3 cup freeze-dried strawberries, roughly chopped
1/3 cup coconut flakes
METHOD
Preheat the oven to 160ºC.
Meanwhile, heat the cacao butter and coconut oil in a saucepan on low until melted. Remove from the heat and whisk in the maple syrup, then the collagen powder until it has dissolved.
Next, add the cacao powder, a little bit at a time, and whisk until combined. Pour the chocolate mix into a large tray lined with baking paper and spread out evenly.
Scatter the pistachios, macadamias, freeze-dried strawberries and coconut over the top and allow to set in the fridge. Best eaten straight from the fridge and will store it in the fridge for 1 week.
WANT MORE? CHECK OUT OUR RECIPES SECTION AND OUR BOOKS FOR MORE NUTRITIOUS TASTY TREATS.