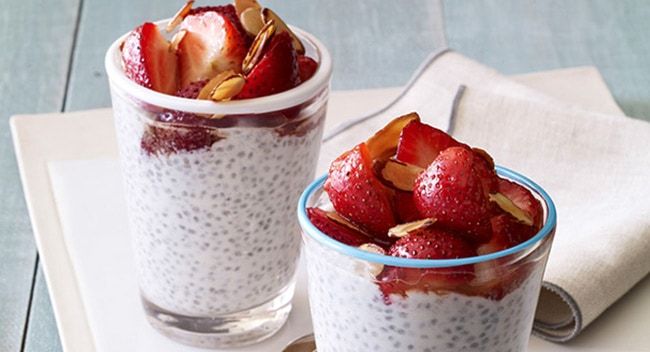 They may be tiny, but chia seeds pack a punch! They are one of nature's superfoods and taste absolutely delicious in so many different dishes.
Chia seeds have a whopping eight times more Omega-3 than salmon, five times more calcium than milk and twice the potassium of bananas. They also expand in your stomach, making you feel full for longer. Now you know why I can't drink a smoothie without adding a tablespoon or two of these babies!
Stay tuned for an upcoming Sal's Kitchen post where I'll be making a delicious chia seed pudding. In the meantime here are a few other fab recipes, using chia seeds:
Blackberry Chia Seed Jam (Makes 2 cups)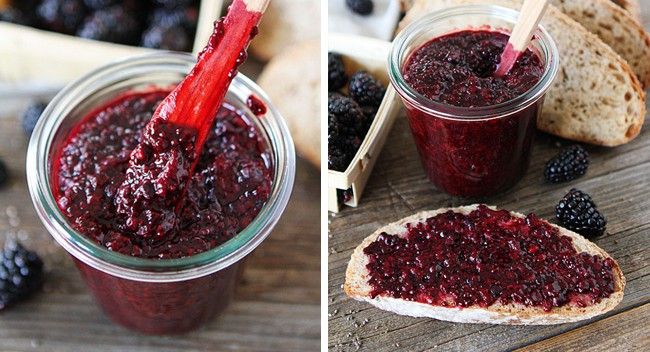 Ingredients
What to do

500g blackberries (I used frozen berries)
2-3 tablespoons pure maple syrup (depending on how sweet you like your jam)'
3 tablespoons chia seeds'
1/2 teaspoon vanilla extract

In a medium-sized pot, bring the blackberries to a low boil, stirring frequently. Reduce heat to low and simmer until the berries soften, about 5 minutes. Lightly mash the blackberries with a potato masher or fork. Leave some berries in chunks for texture.
Stir in the maple syrup and chia seeds. Cook the jam on low until it thickens, about 5-7 minutes. Make sure you stir the jam so it doesn't stick.
Remove the jam from heat and stir in the vanilla extract. Let jam cool to room temperature. Pour in a glass jar or air-tight container and store in the refrigerator. The jam will keep in the fridge for up to 2 weeks.
*Recipe courtesy of Two Peas and their Pod
Acai Smoothie Bowl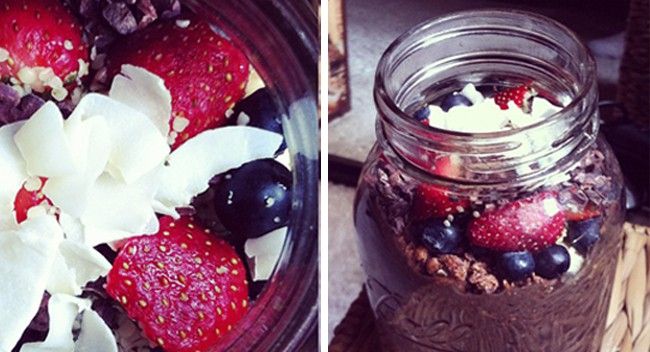 Ingredients
What to do

2 cups (250g) frozen blueberries'
1 frozen banana
1 cup strawberries
 Handful baby spinach leaves (optional)'
1 tablespoon acai powder'
1 tablespoon goji berries
1 tablespoon chia seeds
1 serve protein powder
1 cup nut or seed milk, water or pure coconut water – depending on the consistency and taste you want

Topping: 

2 handfuls fresh blueberries and strawberries for the top
1 banana, sliced'
Sprinkle of seeds and nuts or coconnut flakes

Combine the frozen blueberries, banana, spinach, acai, protein, goji berries, chia and nut milk into a blender.
Blend until smooth and creamy – adding a little more milk depending on the consistency you like.'
Pour or spoon into 2 bowls (or mason jars).
Garnish the tops with fresh berries, banana, nuts and seeds or coconut flakes.
*Recipe adapted from The Healthy Chef
Spinach and Chia Seed Pancakes (Makes 4-6)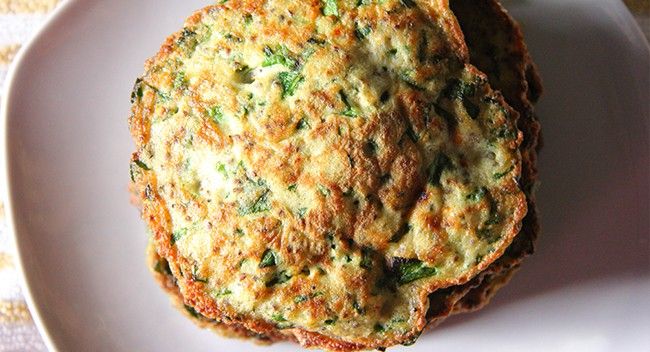 Ingredients
What to do

1 cup spinach, finely chopped
1/4 cup chia seeds
4 eggs
1 cup coconut milk
1/2 cup coconut flour
1 teaspoon baking soda
1/2 teaspoon salt
1/2 teaspoon black pepper
1/2 teaspoon ground nutmeg
Butter/coconut oil for frying

Whisk the eggs until frothy, then add the coconut milk and mix well.
Combine the dry ingredients and add to the egg mixture. Whisk until smooth.
Add the spinach and blend well.
Heat a frying pan with the butter/oil and spoon a few tablespoons of batter into the pan. Cook on each side until golden brown.
When bubbles are coming through the batter, that's the time to flip them over.
That's it! Eat and enjoy!
*Recipe courtesy of Divalicious Recipes In The City
**home page image courtesy of
Mia Loves Pretty
.