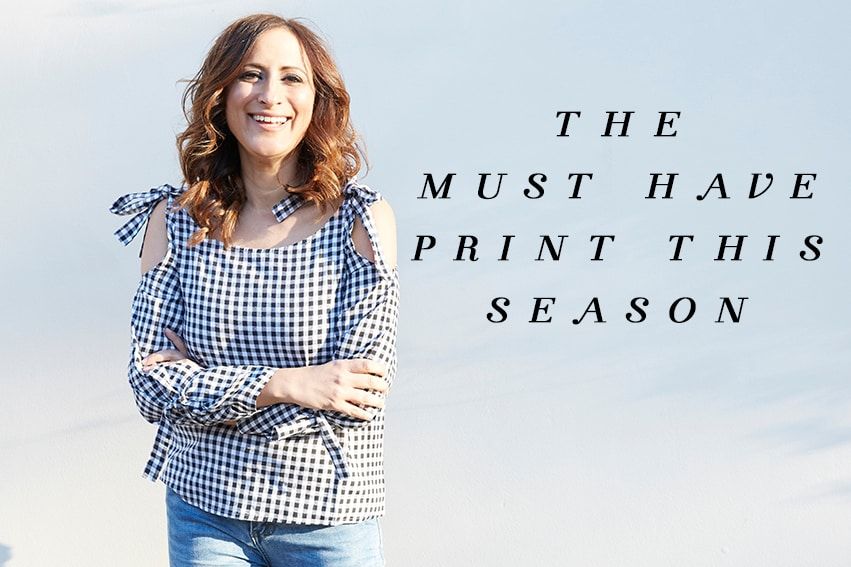 Along with stripes (duh!), one of our favourite prints to wear is gingham and lucky for us, it's having a major fashion moment right now.
From shoes (yes, really!) to bags and everything in between, gingham has gone straight from the streets of Milan Fashion Week to our wardrobes, and we couldn't be happier.
However, with gingham and checks it's easy to look like you belong at a rodeo, so to save yourself looking like you should be riding a horse, we've rounded up four ways in which you can wear the print of the season in style.

Wearing any print is all about balance so you really can't go wrong with a gingham top. Wear with a pair of denim jeans and heels or sandals for the perfect springtime look.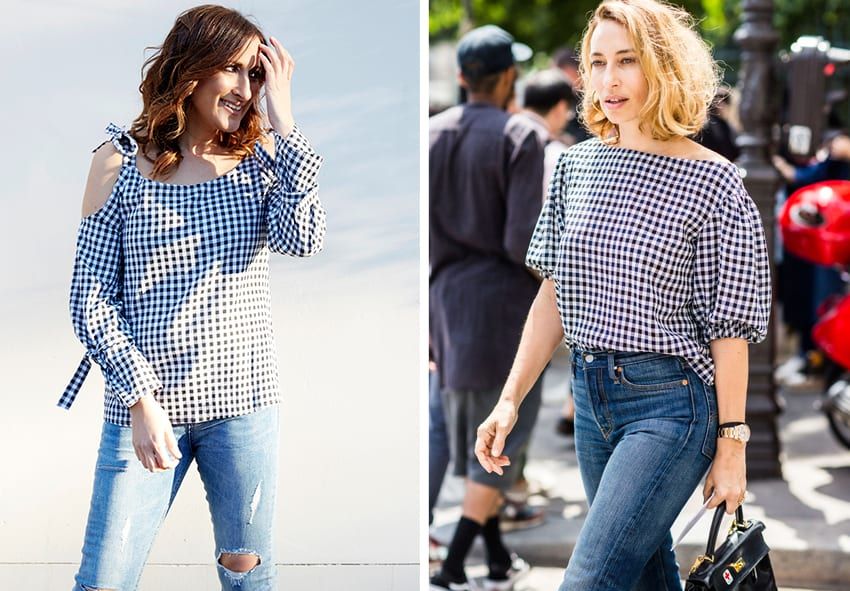 Dress to impress with a little gingham number and you'll look like you belong on Rodeo Drive, and not at a rodeo! For the ultimate trans-seasonal look, wear yours with a pair of over the knee boots.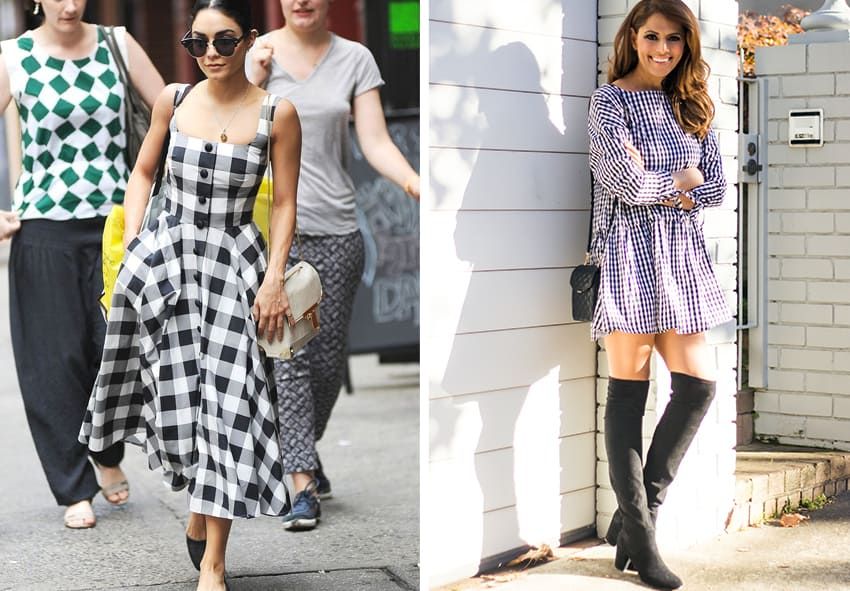 If you're not sure whether you can pull off the gingham trend (you totally can, by the way!), start slowly with a pair of gingham shoes. There's something to be said about a simple outfit with a pair of statement shoes. It's effortlessly chic.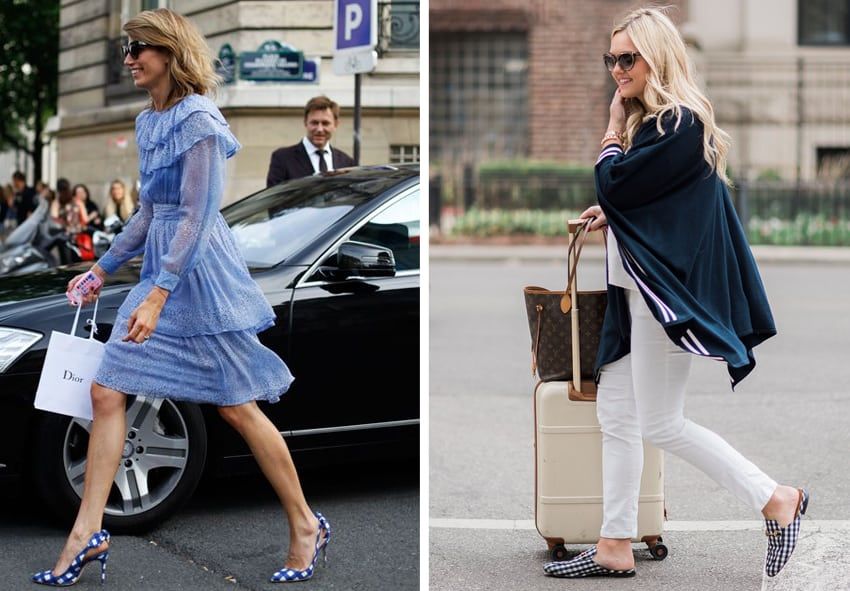 Similarly to a pair of shoes, a gingham bag is an easy way to adopt this trend without committing to an entire outfit. The best thing about gingham is that it's usually in black or navy so it will go with any outfit you wear. Versatility is key!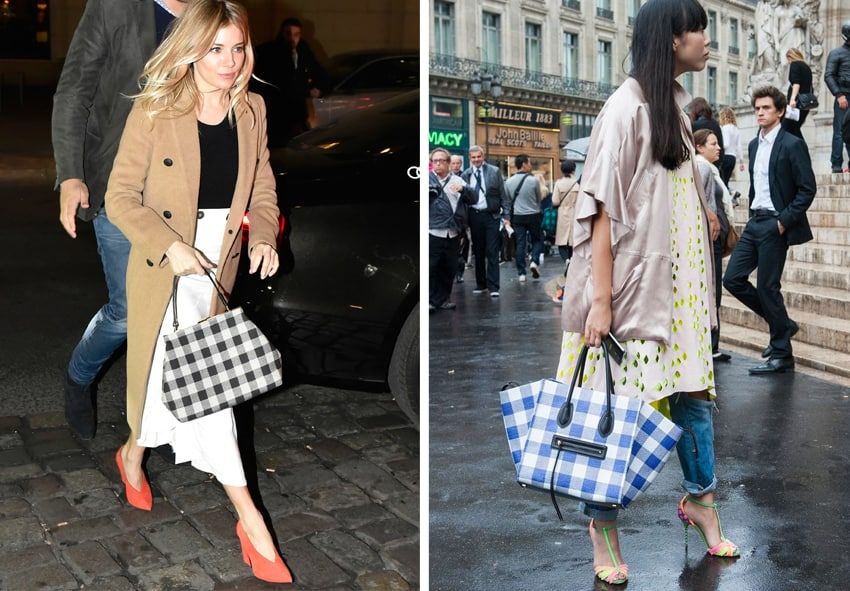 (function(){var scriptURL='https://sdks.shopifycdn.com/buy-button/latest/buy-button-storefront.min.js';if(window.ShopifyBuy){if(window.ShopifyBuy.UI){ShopifyBuyInit();}else{loadScript();}}else{loadScript();}
function loadScript(){var script=document.createElement('script');script.async=true;script.src=scriptURL;(document.getElementsByTagName('head')[0]||document.getElementsByTagName('body')[0]).appendChild(script);script.onload=ShopifyBuyInit;}
function ShopifyBuyInit(){var client=ShopifyBuy.buildClient({domain:'swiish-by-sally-obermeder.myshopify.com',apiKey:'b9bcd77eea223a9ac3df9c0117588ac0',appId:'6',});
ShopifyBuy.UI.onReady(client).then(function(ui){ui.createComponent('collection',{id:447338509,node:document.getElementById('collection-component-270f7194971'),moneyFormat:'%24%7B%7Bamount%7D%7D',options:{"product":{"variantId":"all","contents":{"imgWithCarousel":false,"variantTitle":false,"description":false,"buttonWithQuantity":false,"quantity":false},"styles":{"product":{"@media (min-width: 601px)":{"max-width":"calc(25% - 20px)","margin-left":"20px","margin-bottom":"50px"}},"button":{"background-color":"#fcb0b3",":hover":{"background-color":"#e39ea1"},":focus":{"background-color":"#e39ea1"}}}},"cart":{"contents":{"button":true},"styles":{"button":{"background-color":"#fcb0b3",":hover":{"background-color":"#e39ea1"},":focus":{"background-color":"#e39ea1"}},"footer":{"background-color":"#ffffff"}}},"modalProduct":{"contents":{"img":false,"imgWithCarousel":true,"variantTitle":false,"buttonWithQuantity":true,"button":false,"quantity":false},"styles":{"product":{"@media (min-width: 601px)":{"max-width":"100%","margin-left":"0px","margin-bottom":"0px"}},"button":{"background-color":"#fcb0b3",":hover":{"background-color":"#e39ea1"},":focus":{"background-color":"#e39ea1"}}}},"toggle":{"styles":{"toggle":{"background-color":"#fcb0b3",":hover":{"background-color":"#e39ea1"},":focus":{"background-color":"#e39ea1"}}}},"productSet":{"styles":{"products":{"@media (min-width: 601px)":{"margin-left":"-20px"}}}}}});});}})();