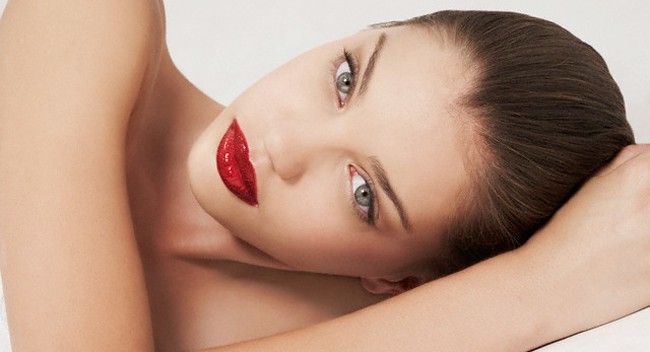 So you're after luscious skin and healthy locks, but you don't have the time to get multiple treatments done in the salon or day-spa? Discovering the secrets of celebrities and make-up artists can be one of the quickest, easiest and surprisingly, most affordable ways to look fresh and beautiful.
Jennifer Aniston

Jennifer Aniston says that applying Vaseline on and around your eyelids before bed helps smooth the skin around the eyes and helps moisturize your lashes. This is so simple and works wonders on the eye area, and let's face it, if there's one area that tells the world you're tired… it's the area around your eyes. Keep them fresh and thank Jen later!
Napoleon Perdis

Makeup artist to the stars, Napoleon recommends always using a primer before putting make up on. It works in so many ways including protecting the skin and ensuring make up stays on longer. His Auto Pilot Pre-Foundation Primer is fab for your skin as it includes extracts of vitamin E and chamomile.
Alessandra Ambrosio

This gorgeous Victoria's Secret model recognises the importance of moisturising both her hair and skin. She admits that after every shower she uses Moroccan Oil products because she loves the smell and the texture on her locks. We just need to take one look at this Brazilian beauty to follow in her footsteps, stat!
Elle Macpherson

Gorgeous Elle Macpherson has raved about her love for paw-paw cream, a product that she confesses to using on more than one area of her face. To keep her lips, cheeks and skin moisturised she adds paw-paw cream to them and to freshen up her eye area she spreads some more dabs of paw-paw across the surface. She also uses it to highlight her brows and give them extra shape and shine. Talk about a multi-tasker. We love Lucas' Papaw Ointment.
Angelina Jolie

The stunning Angelina shares a beauty tip that will make your hair look richer and healthier in no time. She places an emphasis on eating bananas, the selenium in them help improve hair by making it shiner, glossier and super strong. We love putting bananas in our green smoothies.
Miranda Kerr

Miranda Kerr loves using Kora Organics Energizing Citrus Mist for her face; it cleanses and protects the skin with aloe vera and lavender. It smells amazing too, feels light on the skin and makes an excellent everyday product to help revitalize your skin tone.
Megan Fox

Megan Fox is known for her effortless beauty. In order to achieve a look that doesn't come across as though you've put in much effort, she recommends emphasising the lips. Keeping your hair simple and let your lip colour shine through using a red or orange based lipstick. Keep eye makeup simple and you're ready for the red carpet.