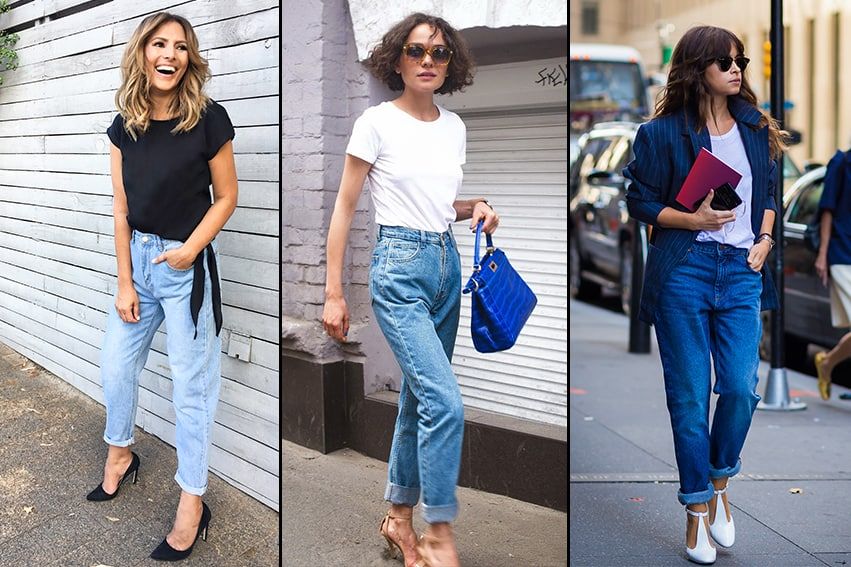 With cooler weather on the horizon, we can't help but look forward to the fashion trends that we'll soon be wearing.
One of those trends, and it's probably the biggest trend of the year, is mom jeans. The high-waisted, straight leg jeans that used to be scrutinised worldwide are now bang on trend and it seems that editors, stylists, celebrities and bloggers can't get enough of this 80s/90s fashion comeback. 
Mom jeans are proof that trends always come back into fashion so we're here to show you how to rock them. 
The best thing about mom jeans is that they are super comfy and incredibly flattering – when worn the right way. The main difference between skinny jeans (and what we are used to) and mom jeans is that mom jeans are high waisted with a straight leg, so they do feel a little odd at first when you put them on.  
To wear mom jeans so that they fit properly AND look stylish at the same time, we recommend wearing them with a shirt tucked in at the front to accentuate your waist. They're designed to be high waisted and tighter around your waistline and then get looser towards your knees.
One of our favourite things about mom jeans is how versatile they are so you can wear them with anything and still look chic (but feel comfortable). Just like most denim, you can wear mom jeans with ankle boots, sneakers, pumps or sandals and pair it with a casual striped top or even a gorgeous blouse. 
We've rounded up some of our favourite mom jeans styles below and if you would like your very own pair (you'll look amazing in them!), you can buy some from our online store here.