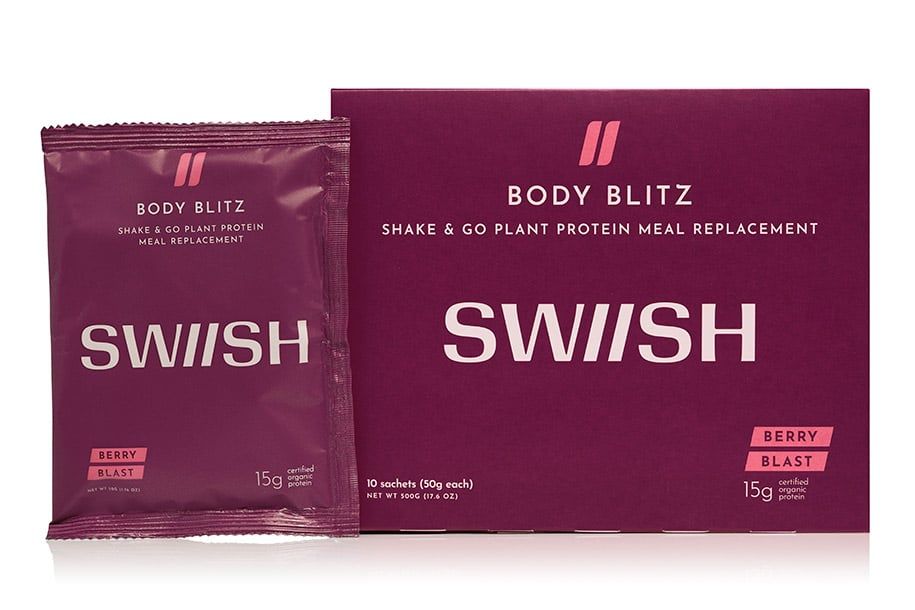 Your all-in-one meal replacement that maximises your nutritional game
Body Blitz is 100% Certified Organic plant protein combined with the best superfoods and essential vitamins and minerals into a single, all in one meal replacement helping you feel fuller for longer to support your weight goals and energy needs.
Plant protein, is it really the way forward?
The short answer, yes. Here's the lowdown:
Plant proteins pack a nutritional punch. They're high in fibre, antioxidants, healthy fats and a range of vitamins and minerals. But that's not all…
The gut health advantage 
A common side effect of non-plant-based proteins can be bloating and digestive problems – something that none of us wants. Plant-based proteins, on the other hand, are dairy-free and less inflammatory to the digestive system.  So more gentle stomach and with no uncomfortable bloating or gastric side effects.
It's a common myth that plant proteins aren't a complete protein, however the combination of pea, brown rice and hemp seed, found in Body Blitz,  has all the amino acids needed to create a complete protein.
Let's talk taste
Plant proteins can feel gritty or powdery on the palate at first. This is due to the fibre coming from the actual plant and a direct result of less processing. So know that this is actually a great sign as it means it's less refined and more nutrient-rich.
WANT MORE? EXPLORE OUR ENTIRE WELLNESS RANGE HERE