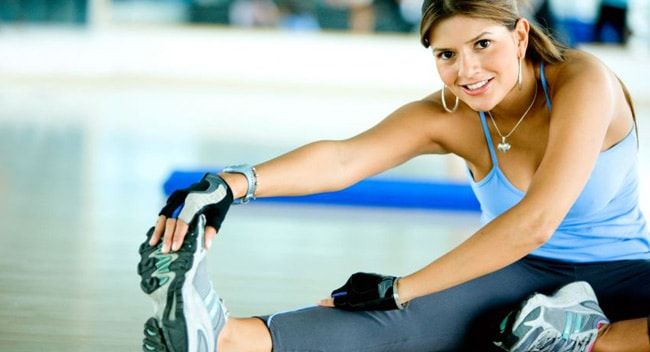 So as you may know, Marcus and I have been on a health kick this year, and as passionate about health and fitness as we are, we can definitely use a motivational helping hand from time to time. I've really enjoyed checking out different apps for healthy living to keep us on track with our goals. Here are a few of my top picks:
Foodswitch – Free, iTunes

We love this app where you can scan barcodes of packaged food in the supermarket, using your smartphone. You're then provided with nutritional information on the product, including colour-coded ratings for key food components, including total fat, saturated fat, salt and sugar. You can then see a list of similar foods that are healthier food choices. Save your lists for the next time you shop. As if that's not enough, you can even swap over to "GlutenSwitch" mode, and the app will provide you with product swaps that are gluten-free, or lower in salt if you are in the "SaltSwitch" mode. Amazing!
Fooditive – $4.49, iTunes

Ever wondered what all of those numbers on the back of food packets mean and how they affect you? If you want to check what those additives actually are, and what's safe, then this is the app for you. Whether you suffer from food allergies or sensitivities such as coeliac disease, or you want to follow a diet that is vegetarian, vegan or simply additive free, this app will help you while you're in the grocery aisle.
Get Running (Couch to 5K) – $2.99, iTunes & Google Play

If you're at the initial barrier to exercise where it all feels like it's just too hard, then Get Running (Couch to 5K) is the perfect app. What I love about this is that it sets three workouts per week and they are actually really enjoyable. The goal is that in 9 weeks time, you'll be able to jog continuously for half an hour (or 5k). It might seem impossible, but each week, through alternating walking and jogging during the workouts, you build yourself up with the encouragement of Claire, the human coach. You can also listen to your own music during a run, so those of us who need a little extra power (in my case, a little fierceness in the form of Beyonce) then you can do that too.
Pocket Yoga – $2.99, iTunes & Google Play

I've always enjoyed yoga and also taught many classes in gyms when I was working as a personal trainer. Unfortunately however, not everyone has the time to be able to go to classes on a regular basis. What I love about this particular app is that not only can you do yoga anytime, anywhere, but also whether you're a beginner or advanced, Pocket Yoga can help you to channel your inner yogi through an endless number of moves. The instructions are easy to follow and you can choose from 27 different sessions that vary in both length of time and intensity. You can even add your own soundtrack if you want to.

swiish tip – don't miss the session that shows you how to burn fat while keeping your mind at rest.
Green Kitchen – $5.49, iTunes

One of my all-time favourites. Every recipe on Green Kitchen looks absolutely scrumptious and best of all, they are all healthy to boot. And though they are vegetarian recipes (hold your judgement, carnivores!), they are delicious, using seasonal produce which is full of both flavour and nutrition. Korean Kimchi Wraps anyone? Yes please!