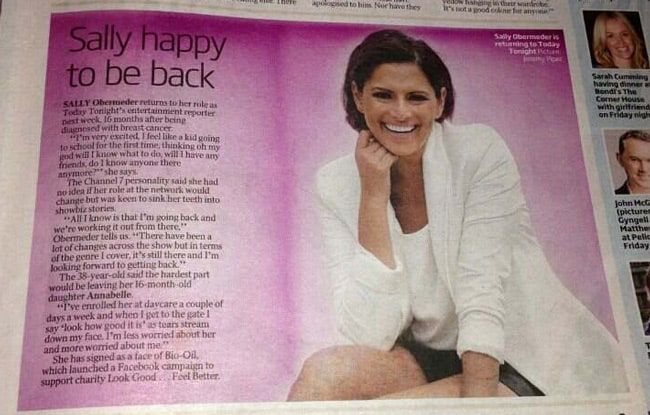 To say that I'm excited about heading back to work next week is an understatement. It's been so long since I was last there with the Today Tonight team. I left to go on maternity leave in October 2011, and well, you know what happened after that…
Almost 18 months away has felt like a lifetime. So much has happened since I left, and although sending Annabelle off to daycare a couple of days a week is tough for me (she loves it!) I'm looking forward to meeting new colleagues, seeing old colleagues and sinking my teeth into reporting on some top stories across entertainment and lifestyle.
Here's a piece from yesterday's Sunday Telegraph on my return to Today Tonight, as well as a couple of behind the scenes snaps from the shoot.