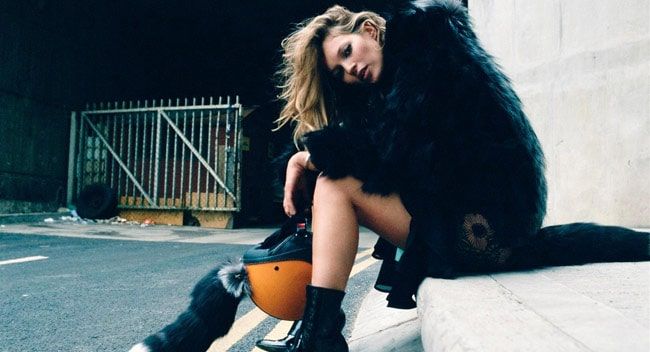 Who would have thought that the decade that brought us Melrose Place, Beverly Hills 90210 and Clueless would ever make a resurgence? I, for one, am happy. I spent a lot of time trying to channel Shannen Doherty's double denim and Heather Locklear's power suit style.
Although I'm not sure that I'll ever be able to re-embrace everything about the decade – you know, like platforms thongs, or brown lipstick – there are many trends from the 90s which deserve revisiting. With a very now twist, of course.
Streetwear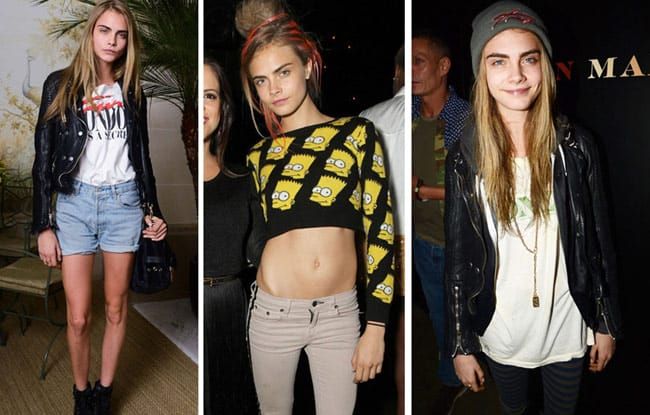 DNKY's collaboration earlier this year with Opening Ceremony heralded the new era of 90s. DKNY was considered an iconic streetwear designer in the 90s and their new collection, fronted by Cara Delevingne, looked back at their top 15 picks from the decade. But the real star in our books is Cara, who it seems has become the poster child for 90s fashion, done the 2013 way. With her casual-cool style, it's easy to see why. Think denim, crop tops and beanies and boots.
Grunge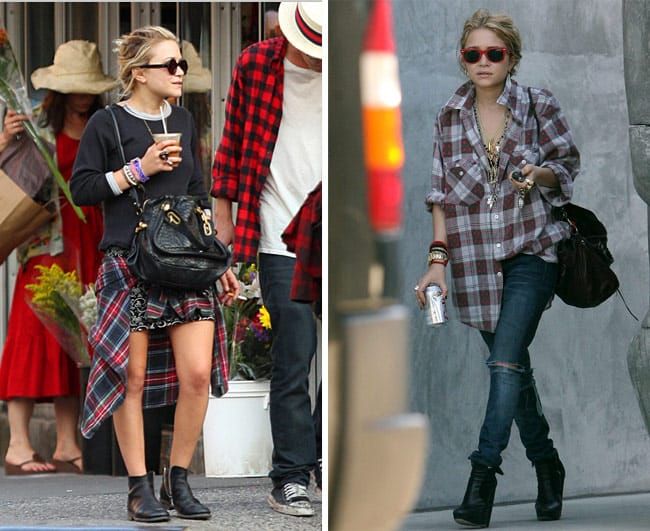 Of all the trends, nothing says 90s style like grunge. From the moment Nirvana's iconic album Nevermind was released, we were hooked on their lovable, yet slightly bedraggled style. Love or loathe the music, no one can deny that Kurt Cobain was just plain cool! The key to making this trend look very now, and not circa 1993, is using it in moderation. Keep your look up-to-date by incorporating plaid, a key grunge element, into your looks like Mary Kate and Ashley Olsen. Add a fitted leather jacket for a chic finish.
Double Denim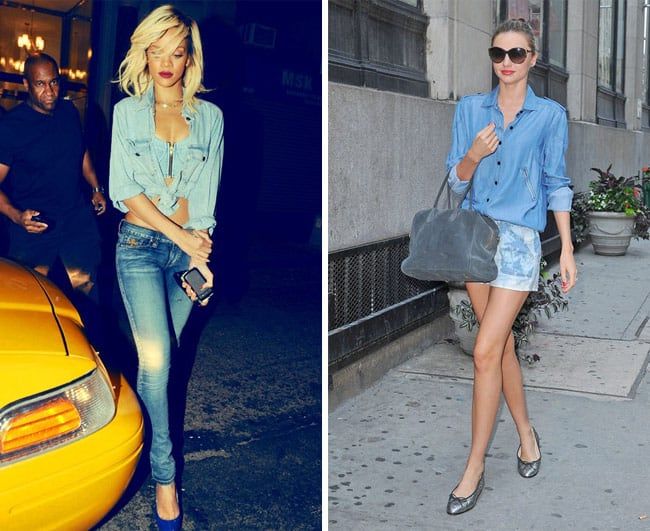 Although double denim has been around for a few years now, we're loving mixing it up with 90s influences. Think a chambray shirt with stone wash jeans, or a denim crop bustier with denim overalls. That boxy old denim jacket at the back of your closet can get a workout too. Pair it with faded denim skinnies and sky high heels.
High-Low Drama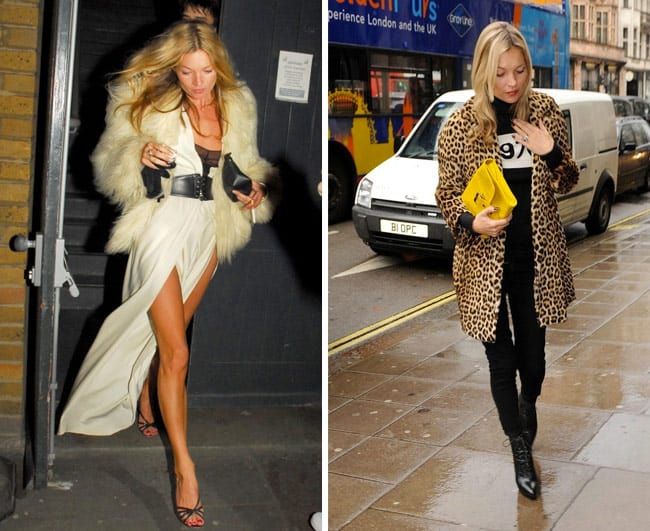 As the over-the-top 80s era began to fade, the 90s saw a rebellion against the glitz and glamour of the supermodel era. Kate Moss began to take the modelling world by storm and her effortless, unique look epitomised the perfect 90s contrast between the classic and the extreme. Both then and now, Kate Moss is our style heroine and she does the high-low look like no other. Getting the look is all about texture and attitude. Think contrasting silks, feathers, sheer fabrics and furs (faux of course!). To toughen up this look, add motorcycle boots or ripped up skinnies. We love the "oh, I just threw this together" vibe – so chic!
Shop the look at Urban Outfitters, General Pants, Bardot and Just Jeans.
Get inspired with our swiish image gallery: