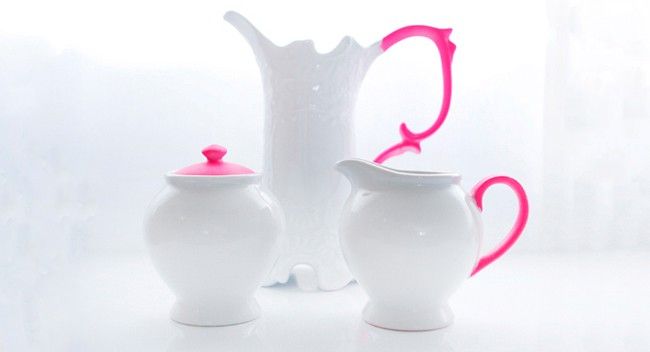 I love classic white crockery. I also love colour. So I figured – why not combine the two? I soon discovered that colour-popping your crockery is so simple to do. The best part is you can do it with any colour you like! If you're not big on neon then you can easily use a colour that suits your taste (I think pastels look pretty gorgeous too).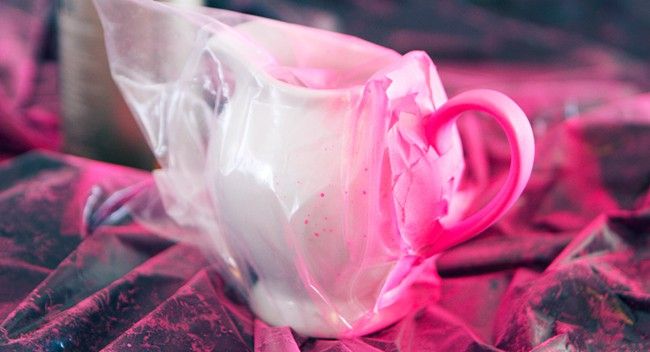 Give it a try and you'll give yourself a one of a kind piece that everyone will fall in love with. Colour popped crockery also makes for a unique, special gift for a housewarming or kitchen tea.
What You'll Need:

 

White Crockery 

We picked up some simple stoneware mugs from Pottery Barn for $9.00 each.

 

Spray Paint

You can get spray paint in the colour of your choice from Bunnings. Yup, easy peasy. This fluoro pink spray paint costs $5.90. Gass paint is available from craft stores.

 

Garbage Bags or Zip-Lock Bags

These will come in handy when trying to keep your lines straight and clean.

 

What to do:

 

1. Prepare your products by carefully covering and placing duct tape on the part you don't want to spray paint. In this case, a garbage bag was used for the water pitcher and a ziplock bag for the cream & sugar set.

 

2. Spray about 30 centimeters from the object to get an even application. Be sure to wear protective gloves and cover anything you don't want to get paint on.

 

3. Wait for paint to dry and then carefully remove the protective covering. That's all there is to it!

 
*adapted from Shop Sweet Things.