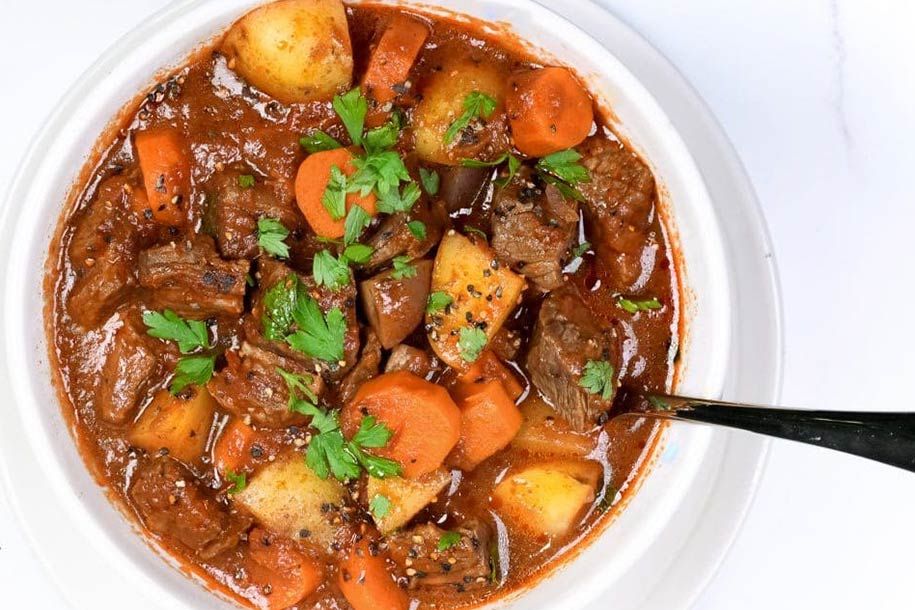 A dinner that (basically) cooks itself – count us in. If you're after a recipe that's more akin to a hug for your insides – look no further than this 2-Step Moroccan Beef Stew. This is the kind of dinner you can sneak all those hearty vegetables into (such as carrot and tomato) that are also excellent at loading your body with immune-supporting nutrients such as vitamin C and vitamin A. We love making this 2-step recipe during the cooler months.
2-STEP MOROCCAN BEEF STEW
Dairy-free
Serves 4
INGREDIENTS
1.5kg diced beef
1 tbsp Moroccan seasoning
1 kg baby potatoes, peeled and diced
4 carrots, peeled and sliced
400g tin crushed tomatoes
3 cups beef stock
METHOD
Add all ingredients to a slow cooker and set the timer for 6 hours on low.
Stir to combine and serve.
WANT MORE? CHECK OUT OUR RECIPES SECTION AND OUR BOOKS FOR MORE NUTRITIOUS TASTY MEALS.