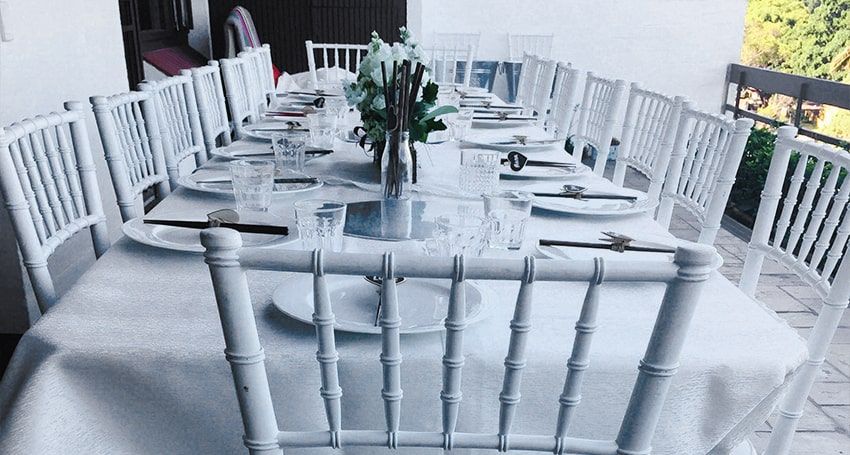 A couple of weekends ago, I was lucky enough to have a baby shower in the comfort of my own home.  We weighed up a few venue options but when it came down to it, we just wanted something easy, private and inexpensive.  Luckily, it all worked out and we ended up having such an amazing day!
A lot of people have mentioned to me that they'd also prefer to have events at home but are worried that it's too much of a hassle.  And the truth is, I had exactly the same issue.  I was concerned about the time that it would take to set up all the chairs, tables, decorations, prepare the food, ect. but then I remembered one of my golden rules – if you need help, ask for it!
Having attended a fair few events in my time, I already knew all about Nadia Duran and her amazing event work.  She's known for taking the stress out of the planning process and creating totally seamless events (no matter how big or small) so when it came to setting up a baby shower, I knew she was my go-to gal.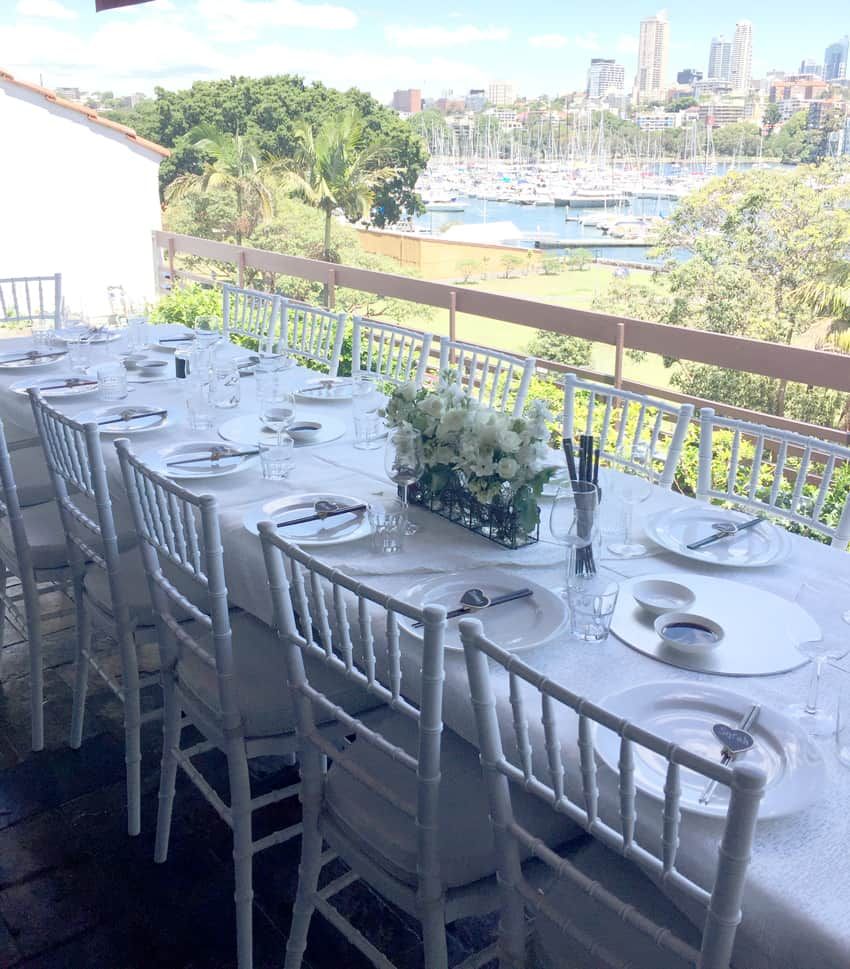 I'm always super busy so even though there were only 17 guests at my baby shower, having people to help with the set up was a total dream.  In my opinion, that's always the most annoying part.  I mean seriously, who has 17 chairs just sitting around?  That's why I was so grateful when the 'Events by Nadia' team turned up with sturdy long tables, stunning chairs and immaculate white tablecloths. 
With the addition of one spectacular centrepiece (thanks to the amazing Kylie Gillies!), they turned my bare balcony into a stylish alfresco restaurant.  It was exactly how I wanted it!  The best part was, we didn't have to lift a finger.  The team set it all up for us and when the event was over, they came back and cleared it all away.
We also wanted an easy, crowd-pleasing food option so we decided to go for Yum Cha.  We used a service called 'Catering at Your Place.'  They brought dumplings, duck pancakes and a whole heap of other Asian dishes for lunch.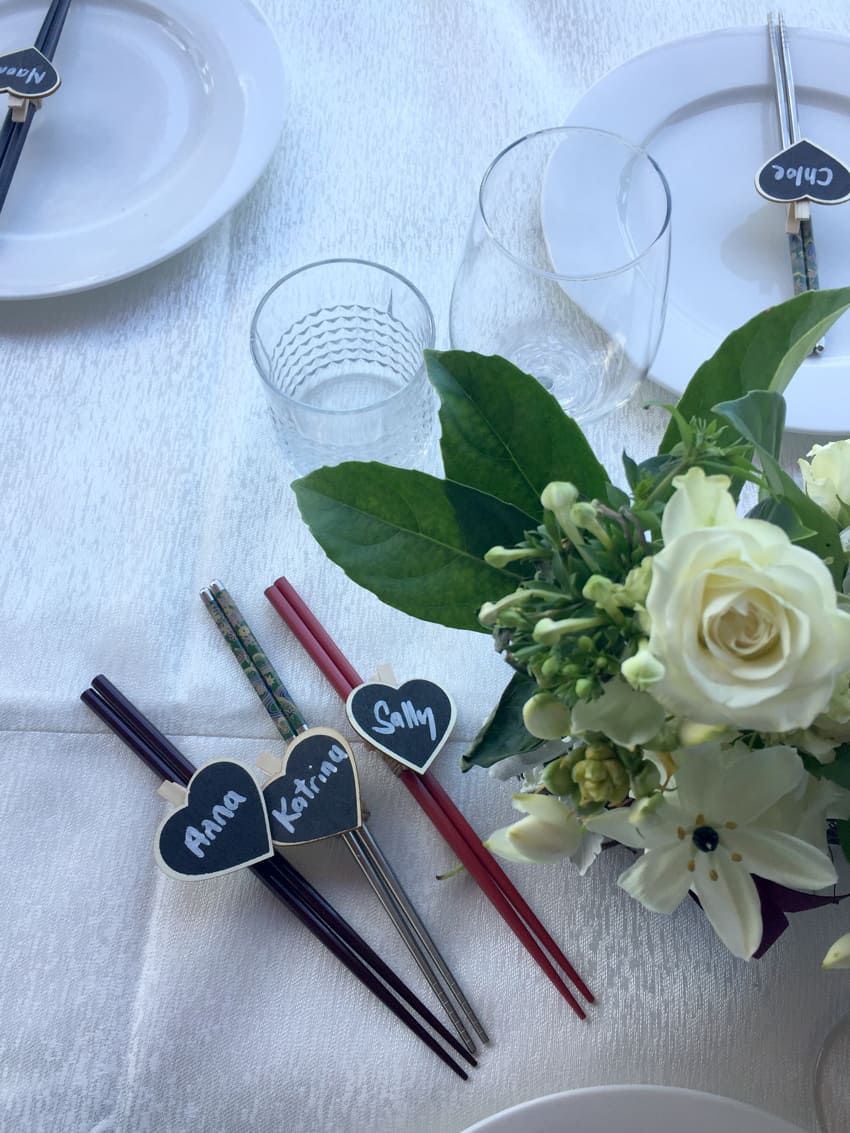 All in all, the day was a total success.  If you're looking to hold an intimate event soon and need an extra hand, I'd totally recommend getting in touch with the team at Events by Nadia.  They're super friendly and are always happy to answer your questions, so don't be afraid to give them a call!  You can find their contact details, along with a whole lot of other info at www.eventsbynadia.com.au.