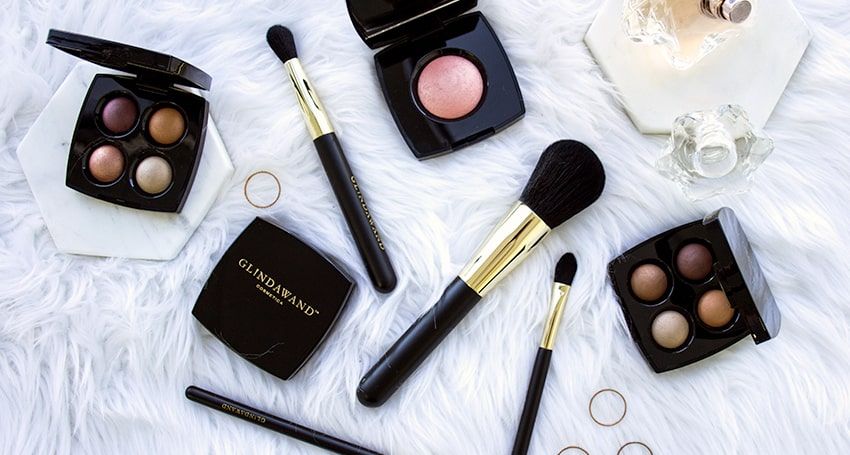 "Baked" is the biggest buzzword on the beauty scene right now.  While loose powders and creams have their benefits, beauty experts believe that baked products are typically longer wearing, easier to build, easier to blend and have richer pigments.  Baked blushes and shadows in particular, are a must-have during summer because they're less likely to melt and smudge.
Recently, we've been on a mission to find the perfect baked beauty products.  We've tried and tested a few different brands and while we've found some pretty amazing products, there's one range that stands out…
You've probably heard of Glindawand before (especially if you've been reading SWIISH). We've been singing their praises ever since we first found out about their luxe makeup brush line.  Now, after such huge success with their brushes, Glindawand has finally launched a set of premium baked makeup products to compliment their range.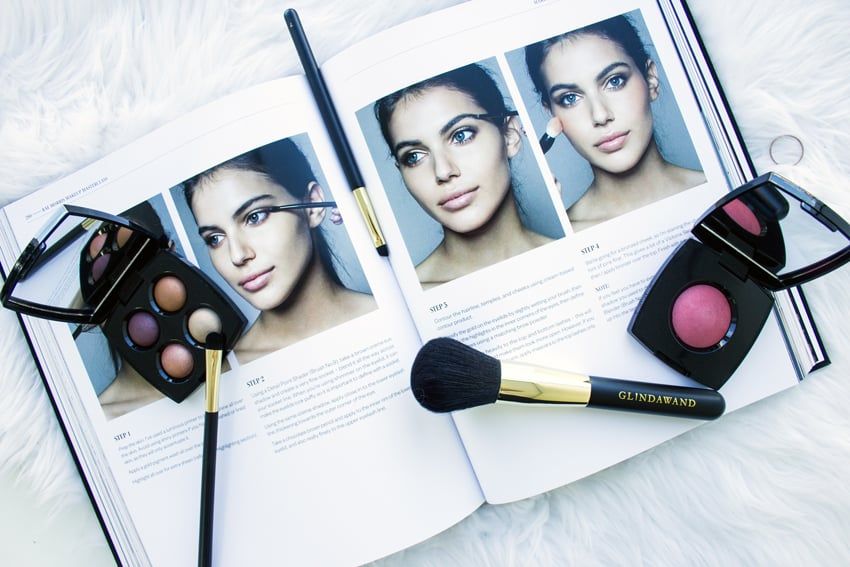 Up until recently, Glindawand was most well known for their incredible makeup brushes.  With 24ct gold-plated handles, hand-made specialty fibres and carefully crafted designs, these brushes are considered to be the best of the best.  That's why when we found out they were launching a range of cosmetics too, we knew we wanted in on the action. 
The blush is definitely our new favourite.  The texture is so incredibly smooth, finely-milled, and soft without feeling loose or powdery.  We found out this is because baked makeup has less talc, which tends to make the makeup more crumbly.  Less talc also means the makeup is much easier to blend than pressed makeup, which allows for a purer, more intense colour.  A little tip we have is to try adding a drop of water to your makeup brush before using the powder.  This really helps to bring out the pigments of the makeup and make the colour pop.
We're also loving the baked eyeshadow palettes.  With rich, pigmented colours, even the smallest amount goes such a long way.  They also blend really easily – perfect for a smokey eye!   If we had to pick a favourite, it would probably be the Sienna palette.  With a stunning mix of chocolate, syrup and latte tones, we can see ourselves using this one every day.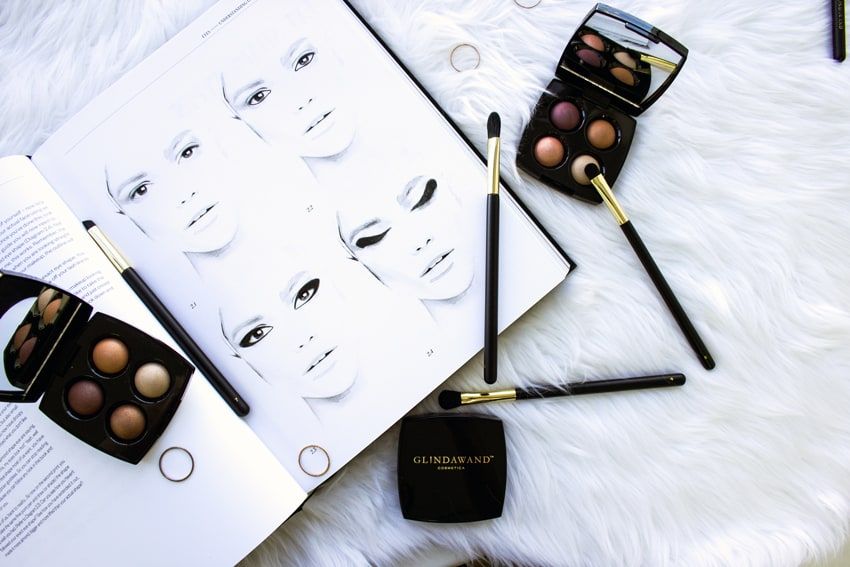 Below, we've put together a list of our favourite baked makeup products and the brushes we like to use with them.  You can also head to the Glindawand website for more information and to get your hands on some of these gorgeous products for yourself.