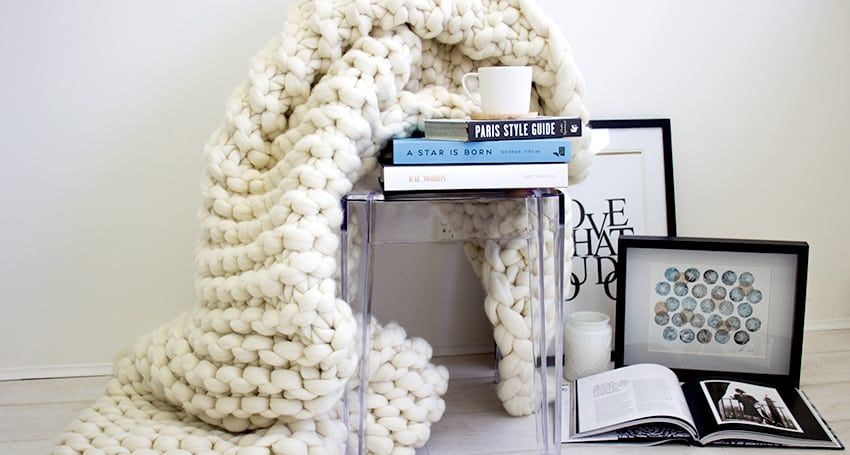 In our opinion, a good quality throw or blanket is an absolute must for the winter months.  When those extra chilly nights hit, there's nothing like sinking into your comfy place on the couch with a good movie, a cup of tea and a big warm blanket. Heaven!
Chunky knit blankets aren't just super comfy, they're also super on-trend.  It's unlikely you'll see a home inspo gallery without some sort of luxurious knit in the mix.  Like a beautiful painting, a marble tabletop or a luxe leather lounge, an authentic merino wool blanket is a must-have item which will last through the years.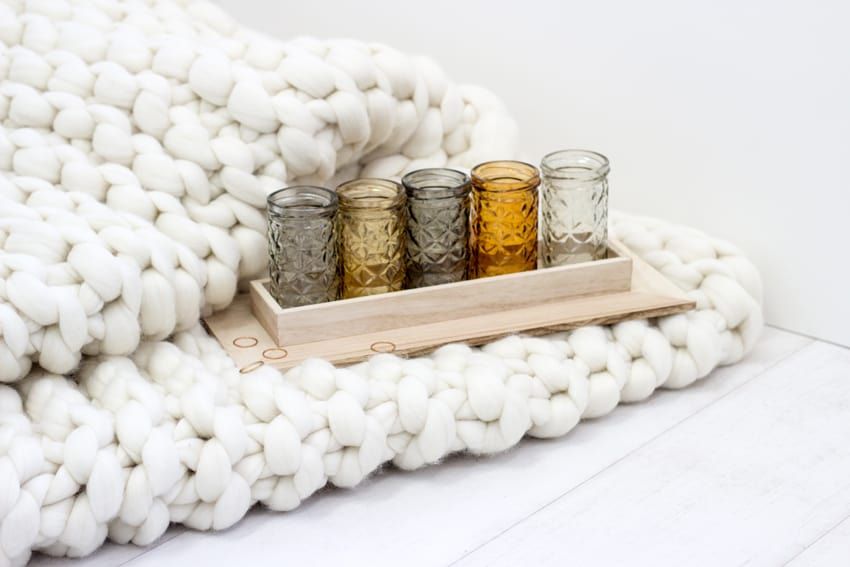 Our chunky wool knit blanket is from The Flying Lamb – we found Linda Reeve, the owner, on Instagram (@the.flying.lamb) and knew straight away we had to get our hands on one of her gorgeous designs. Soft and dreamy, gentle and delicate, this heavenly blanket, aptly called "Vanilla Clouds" is the definition of luxury. 

Since the weather hasn't quite called for wrapping ourselves up in it just yet, we've been using this blanket in all sorts of styling situations instead.  We love folding it over our living room furniture, draping it on the end of the bed or underneath a display of fashion books.  You may even have caught it sneaking in to a snap or two on our Instagram or on our website. 

We think The Flying Lamb are basically the top of the pops. There's no fake wool or cheap knock offs here.  Only authentic, handcrafted blankets made from 100% organic Australian Merino wool.  In other words, these guys are the real deal.
For more information and to check out some of these heavenly blankets yourself, head to the Flying Lamb website or check out their instagram @the.flying.lamb.