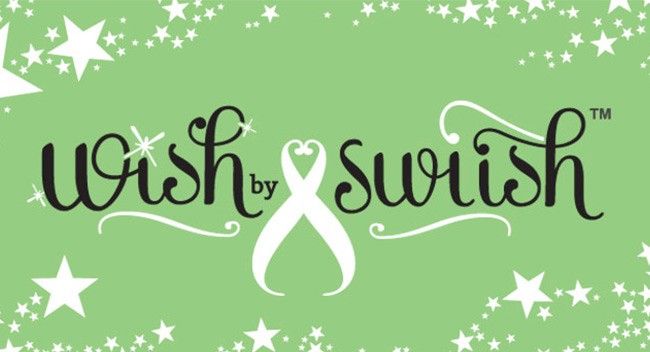 As you may know, I recently faced and overcame my battle with breast cancer. Throughout that tough time I was incredibly blessed to be given so much by those around me. Love and support from my friends and family was of course was non stop and that helped enormously, but the thing that surprised me was how much difference the little things made.
I'm talking about things that might not seem critical at such a time – for example a pamper treatment at a spa, a lunch out with my girlfriends or a beautiful designer dress (thanks for that go to the incredibly kind and generous Alex Perry).
Although it may seem that when you're fighting cancer, those things aren't so important, what they gave me was a feeling of support and love and strength, often they became an extra 'push', arriving just when I needed it most. They also made me feel like my old self. They made me feel 'nomal', not like a sick person. And quite often when you're sick, and your whole world becomes doctors, hospitals and treatments, all you want is a little reprieve, and you just want to step back into your old life and take a breather. And that is exactly what those gifts of kindness and love became – a reprieve. They also spurred me on to keep fighting and to never give up.
I promised myself that when I got better I would pay it forward and pass on the gift of giving and so now I am utterly thrilled to announce the launch of our charitable initiative wish by swiish™
wish by swiish™ wants to help make dreams come true and bring some much needed sparkle to any woman who has faced or is currently facing breast or ovarian cancer.  We want you to know that we and so many others are cheering you on, to stay strong and to keep fighting!
So how does wish by swiish™ work? It's simple!
Who do you wish for?
Nominate yourself or another amazing woman who has been touched by cancer within the last 12 months.
How do I make a wish by swiish™?
Tell us your story. Write to us or send us a short video detailing why you or the woman you've nominated needs a little sparkle in their life.
What do you wish for?
Make your wish! Whether it's time out at a health-retreat, attending a red-carpet movie premiere, those fab sky-high stilettos you've had your eye on, or lunch with your girlfriends at a fab new restaurant, let us know. We'll do our very best to grant you your wish (we just can't get you that date with Bradley Cooper!).
We have already granted our first wish … this is Rachel's story …
Our first, very worthy recipient Rachel came to us through the founder of Pink Hope, Krystal Barter. Pink Hope is Australia's first community designed to inspire women to be proactive and vigilant with their breast and ovarian health. The team at Pink Hope do an amazing job of supporting women who are in a high risk category (i.e. a long history of breast or ovarian cancer in their family, or have tested positive to the faulty breast cancer gene – BRAC1 or BRAC2) and helping them through their often-painful and challenging journey.
Krystal let us know that Rachel was diagnosed with breast cancer in her early 30's. Her early years as a mum (to three gorgeous young boys) were faced with chemotherapy, surgery and hospital visits. Rachel has bravely endured all of this with incredible dignity and strength and we were honoured to be able to grant Rachel her wish 'to feel like a celebrity for a day'.
And what better way to feel like a celebrity than gracing the red carpet of a movie premiere (the same red carpet as Brad Pitt, no less!).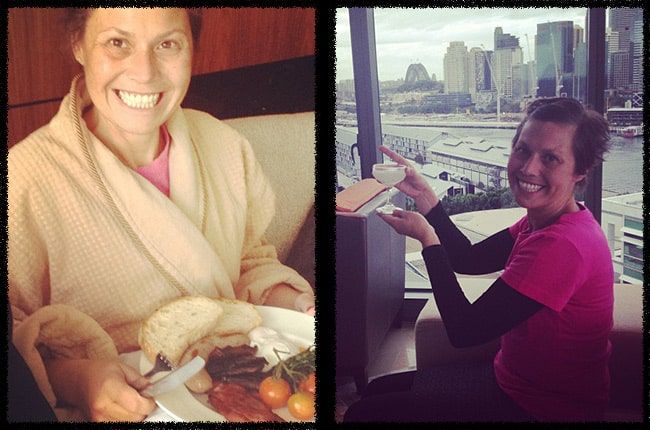 To kick off Rachel's weekend we organised for her to have a weekend of luxury accomodation at The Star Sydney. No celebrity weekend is complete without breakfast in bed followed by hours of pampering, so we added in some much needed spa treatments. Then it was dinner at award-winning Sokyo restaurant.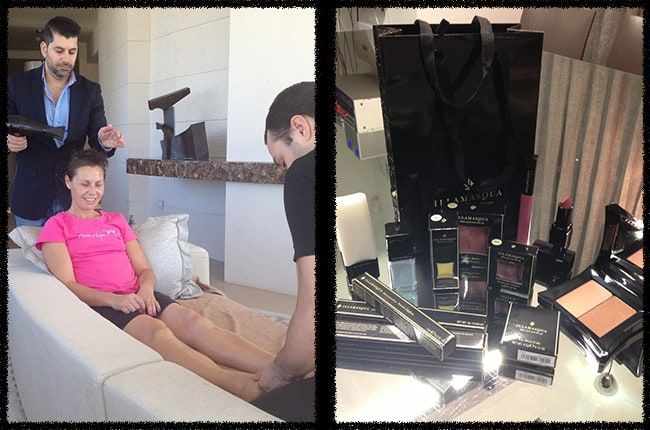 The following day (movie premiere day) it was the full celebrity treatment – Rachel was preened and pampered by the very best with a celebrity hairstyling session from Dario Cotroneo (at the same time as a foot massage) and a gorgeous makeover by Illamasqua Australia.
She was styled in a gorgeous new outfit from Bebe Sydney, stunning ALDO heels and was bejewelled in Ooh La La jewellery.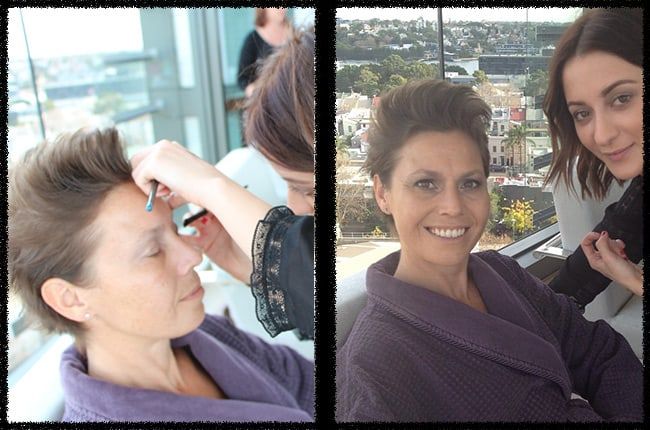 Celeb studded premiere-ready, Rachel was then whisked away to walk the red carpet and be one of the very first to see World War Z. What a night!
We've included some snaps of the beautiful Rachel enjoying her wish. The team at swiish was completely overcome with tears when we saw and heard how happy Rachel was with her weekend of pampering and love. All we wanted was for it to bring a smile to her face, and her beaming grin in these pictures speaks for itself. It makes us so happy!
Rachel, we hope you felt like a true celebrity and loved your night, and we are sending you all our love, strength and courage.
This amazing weekend for Rachel would not have been possible without our incredible partners – who we are calling 'swiish angels'. There was not a moment's hesitation when we reached out to our incredible friends. We want to say a huge heartfelt thank you to The Star, Dario Salon, Illamasqua, Bebe Sydney, Aldo, Ooh La La and the team at Tailor Maid Communications.
Thank you also to Krystal and the team at Pink Hope for suggesting Rachel – what a perfect way to kick off wish by swiish™
For me, and for the whole team at swiish, this is just the beginning of a lifetime of giving back and helping in some small way.
Love Sal xx