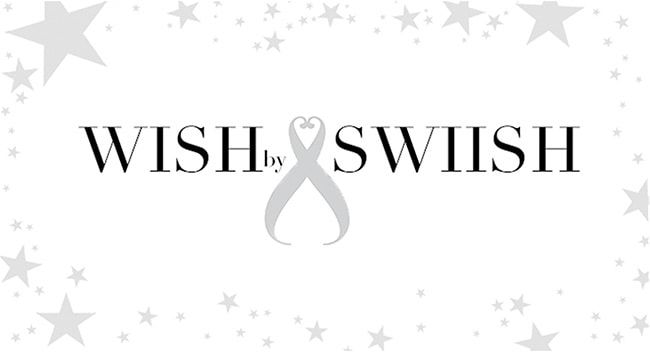 To give you guys a bit of background, about a year ago the gorgeous Krystal Barter from Pink Hope (an amazing charity) suggested we do a charitable initiative as a spin off, of SWIISH. And so WISH BY SWIISH™ was born.
Since then the SWIISH team and I grant one wish a month to someone who either had or recently had breast or ovarian cancer.
Kristy, who you can see beaming in the pictures here, is this months recipent.
Kristy, was nominated by her wonderful husband James, in an incredibly moving letter, which pretty much had the whole office in tears. Kristy is a mother to a gorgeous little girl and beautiful baby boy. She has been fighting an aggressive form of triple negative breast cancer, undergoing intense chemotherapy, radiotherapy and a double mastectomy over the past 18 months.
| | |
| --- | --- |
| Who: | Kristy |
| What: | Styling session with Donny Galella plus a fashion and beauty shopping spree courtesy of Myer, Target, Jeanswest, Napoleon & Priceline. |
| Why: | Kristy has had endured an extremely painful 18 months, undergoing chemotherapy, radiotherapy and a double mastectomy to fight her aggressive cancer. During treatment, her father-in-law who she was close to also passed away. Despite these setbacks, Kristy has remained a positive and selfless mum no matter how poorly she felt. Kristy loves fashion and even designs her own clothes – so a VIP styling session and shopping spree is the perfect treat to help her feel her old self again. |
Thanks to our spectacular SWIISH angels, we were able to grant Kristy her wish. My friend and celebrity stylist, Donny Galella graciously stepped in to give beautiful Kristy the VIP treatment she deserves.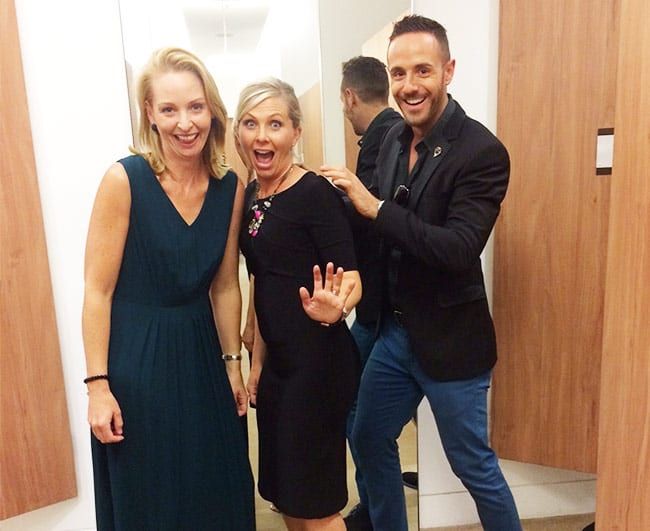 Donny is used to styling celebrities, has a heart of pure gold and is outrageously funny, so naturally he was the perfect pick to make sure Kristy had an amazing time being styled. Kristy was able to shop up a storm thanks to generous donations from our friends at Myer, Target, Jeanswest, Napoleon and Priceline.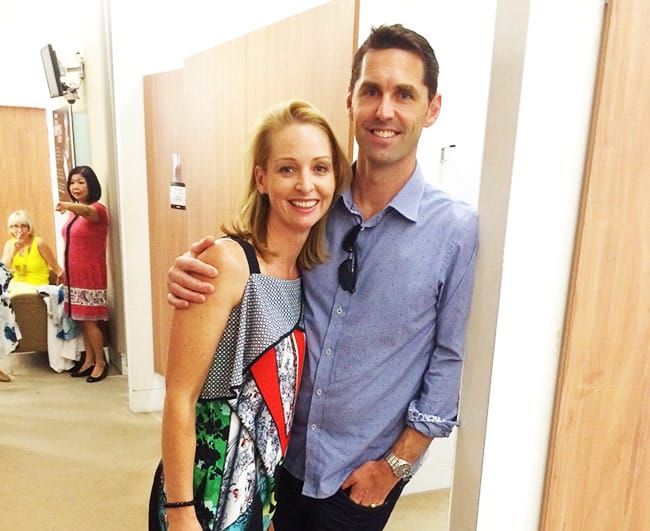 Kristy, we are so happy to have been able to team up with the SWIISH angels and give you a day you so deserved. We hope it gives you some much needed time out. Know that we are cheering you on with all our love, courage and strength in your ongoing recovery. You and your gorgeous family are an inspiration to us all!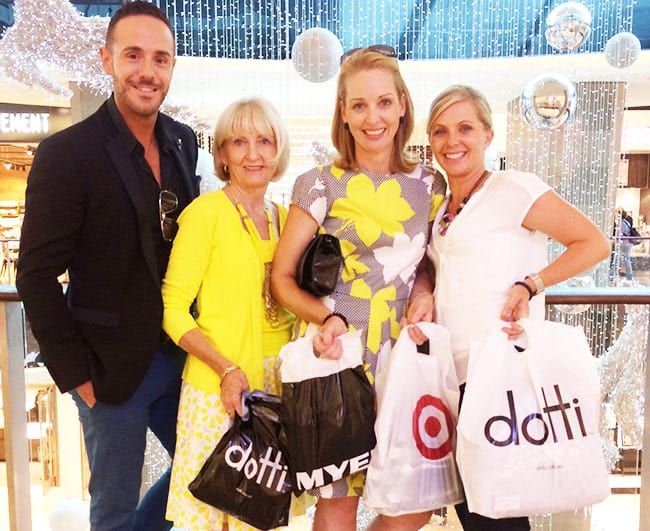 A big thank you to all our SWIISH angels – Myer, Target, Jeanswest, Napoleon, Priceline and the beautiful Donny Galella from the bottom of our hearts. We cannot thank you enough for your overwhelming generosity and kindness. You are amazing beyond measure!
If you or a friend would like a makeover from Donny, you can apply here – he gives one away to a deserving winner on his own website each month.
Huge love, Sal and the team at SWIISH xx