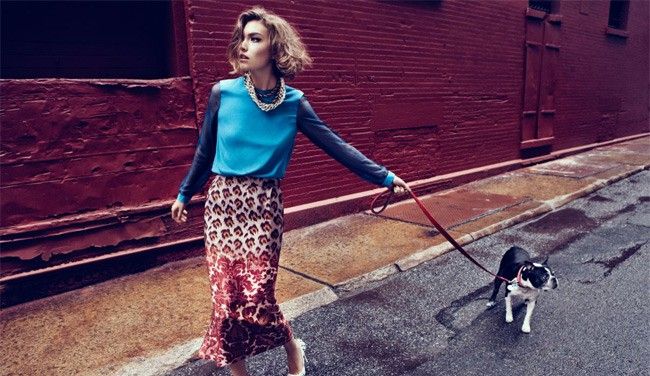 Characterised by a narrow hem, normally finishing at the knees, this classic cut encourages a sexy saunter by ever so slightly limiting the normal walking action, forcing the wearer to roll those hips! It's a style that suits almost any body shape and is fast becoming a staple item in every woman's wardrobe.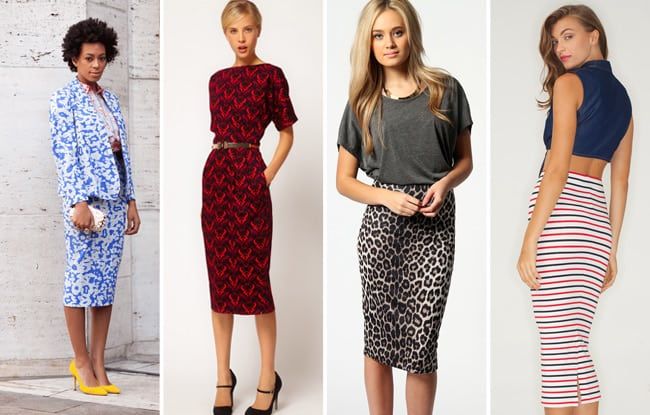 Where to find wiggle skirts
ASOS, Cotton On and Country Road have a range of wiggle skirts and dresses in stripes, prints and florals.
What to wear a wiggle skirt with
For that classic, vintage style, pair a wiggle skirt with a fitted blouse. Adding a cardigan over your shoulders will pay further homage to the Hepburn-esque look.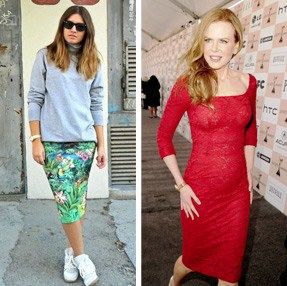 For a more modern take, a simple fitted t-shirt goes perfectly with a wiggle skirt. Make it a little more street chic by adding wedge sneakers. Toughen up in the evenings with a leather jacket.
Wiggle skirts are great office wear so add a short or cropped blazer and you're good to go!
Shoes
Wiggle skirts are perfectly finished off with a pair of statement heels. Flats don't work as well for this look as they hamper the long, svelte silhouette created by the skirt. This doesn't mean you have to endure towering platforms – a kitten heel will look great with a Wiggle skirt ensemble.