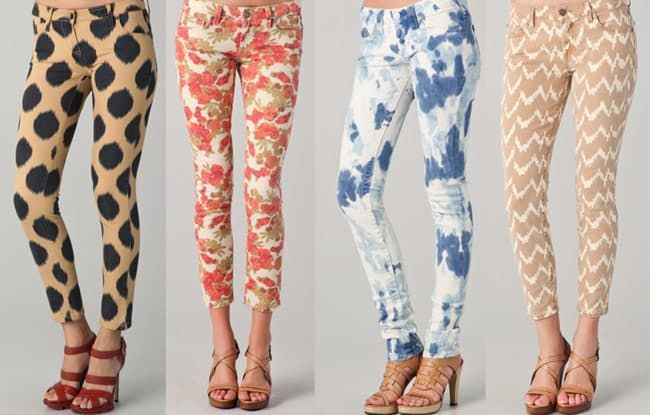 Daring, patterned pants and jeans make a big statement this season.
They come in a massive number of varieties from animal print to brocade and floral. Though they may be an item that can strike fear into the hearts of many fashion lovers, they look absolutely fantastic and you can pull off the look by following a few simple rules.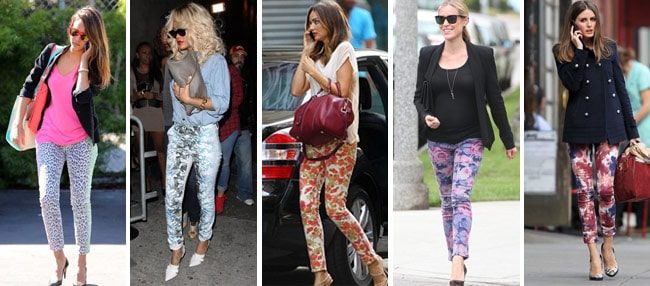 Stick to skinny/tapered styles
If you're comfortable in skinny jeans then go for this cut in statement jeans and pants. If skinny is not your thing, then opt for a slim cut that tapers. Statement styles look best when you show a little ankle with them, so get a pair that are short enough for this.
One statement at a time!
Unless you're really daring, then keep the focus on just the pants. A loose, silky blouse can soften the edginess of the pants, while a simple camisole or peplum top direct the focus firmly to where it belongs (on top!). Neutral colours are a perfect compliment for the more timid statement pant wearer. For those that want to be seriously daring, more prints will make the outfit pop. As we've said before, mixing prints is on trend right now, but just remember to stick to the rules!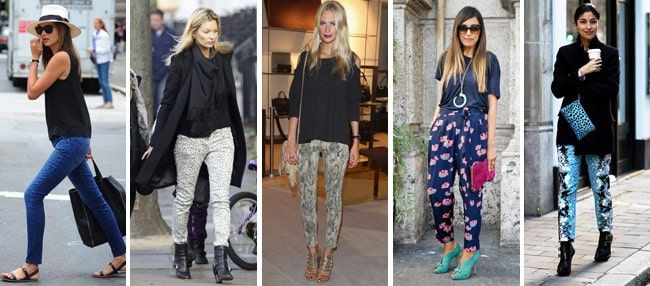 Where to find them
General Pants, Sportsgirl, Forever New, Seed and ASOS all have a range of affordable selections.
So, if you haven't already, then we suggest getting onto this trend quick smart and make your own statement!