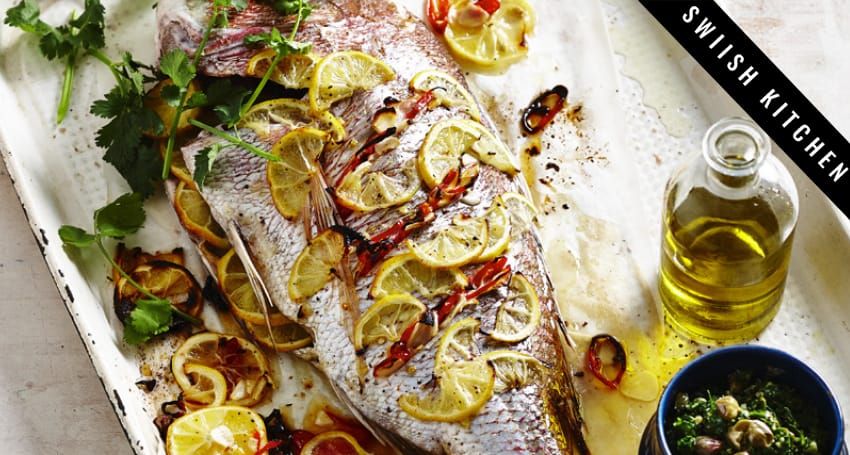 Cooking a whole chicken or fish can be pretty intimidating, especially when all you have is the raw base and no clue how to cook it.  You might be thinking – how long is this going to take?!
Well, worry no more!  We've got a whole baked snapper recipe that'll take you less than 15 minutes to prepare before you pop it in the oven.  Just because it's quick though, doesn't mean it's lacking in flavour.  Never underestimate the power of chilli, lemon, olive oil and a bit of technique.
With parsley, chives, garlic and Dijon mustard, our salsa verde tastes amazing with the snapper.  Your guests will be blown away by the flavour combination!  You don't even have to tell them that it's also sugar free, nut free, gluten free, dairy-free AND paleo friendly.
We definitely recommend you give this one a go at your next dinner party.  And if you like this one, you'll find heeeeeaps more lean, healthy, delicious, quick and easy recipes in our cookbook, THE GOOD LIFE, which you can pick up now from our online store right here.