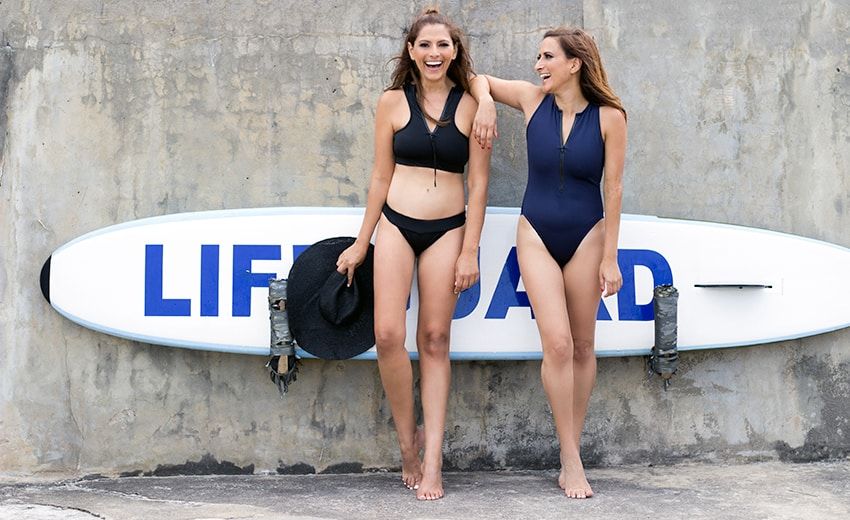 We've seen our fair share of swimwear styles over the years.  Everything from tassled tops to beaded bottoms and backless, sideless pieces.  We even saw one the other week that looked as though it was made entirely out of straw! Don't get us wrong, we love when fashion pushes the boundaries. But sometimes we can't help but wonder – when did swimwear stop being made for swimming?  In our opinion, if it comes off when you duck under a wave, breaks down in the sun or if it's the type of suit that can't even get wet (yep… they exist), then it's not proper swimwear! 
In the gym wear world, the rise of 'athleisure' attire has seen practical workout gear merge with stylish street wear and it's been hugely successful!  We'd even go so far to say it's the biggest trend to hit the fashion scene since 2014.  And according to 'All I Sea', it's time for the swimwear world to follow in suit. We couldn't agree more!
If you haven't heard of 'All I Sea' swimwear, it's probably because they're fairly new on the fashion scene.  Co-founded by three of the nicest people you could meet – Olympian Leisel Jones, health and fitness PR professional, Kery Kitay and sport fitness creative director Scott Henderson – this innovative new swimwear line only popped up two months ago but is already causing a huuuge stir.
Why?  Because these guys have finally given us the type of swimwear we've been asking for.  They're the first swimwear line in Australia that have had the courage to combine premium, high performance suits with fashion-forward designs. In other words, they're all about style AND practicality.  Hurrah for double-duty!
We recently got a sneak peek of the new Bondi range and from what we've seen, these guys know how to do athleisure.  With stunning styles including ocean-themed prints, minimalist cuts and cool, sporty-luxe vibes, these swimsuits are going to be everywhere this summer.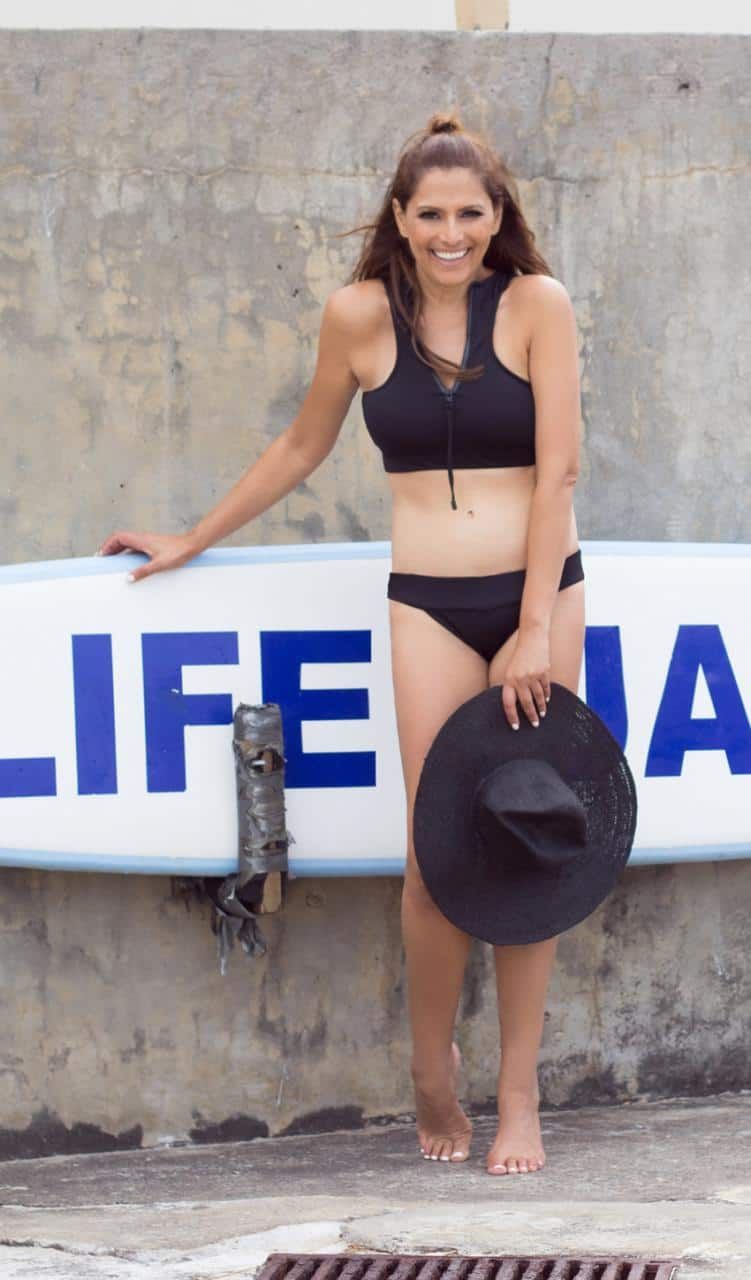 Lucky for us, we managed to get in early and pick out a few of our faves.  With its zip up front and stunning 'Ink On Water' print, the Rachelle One Piece was an automatic stand out.  We also got the Keri crop top in 'Ink On Water' and black, along with the black Mossy bottoms.
Aside from being super stylish, every piece fits like a glove and is sooo comfortable to wear.  Whether we're swimming in the sea or getting our sweat on, these new swimmers are definitely a new go-to.
For more info or to check out the new Bondi range for yourself, head to the All I Sea website today.