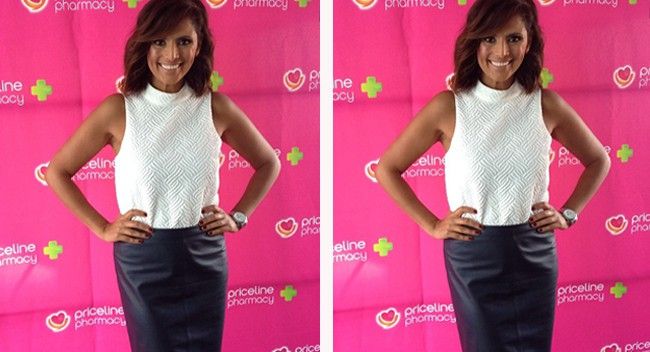 As most of you would know, I'm very conscious about my wellbeing and enjoy keeping myself fit and healthy. That's why it is my pleasure and privilege to be Priceline's 'What's Your Health Age?' campaign ambassador.
The 'What's Your Health Age?' campaign surveyed 60,000 people and found that women are on average 5.5 years older than their actual age. The main reasons behind this are lack of sleep and exercise, stress and a lack of awareness of cholesterol and blood pressure levels.
The Priceline 'Refresh and Rejuvenate' event earlier this week was a great way to start promoting healthier lifestyles to women. I know all too well that with leading busy lives we all tend to put our health at the bottom of the list, and only take time to think about it when we do get sick.
Taking the survey, I was pleased to find that my health age was two years younger than my actual age. I believe by being pro-active about our health, and taking the time to make a few simple changes, we can reset our health clocks.
Priceline Pharmacy is supporting Australians who are ready to take the next step to improve their health and wellbeing by offering free in-store health checks from April 7th until May 14th.
Visit priceline to make an appointment or to read their fantastic health tips and advice.