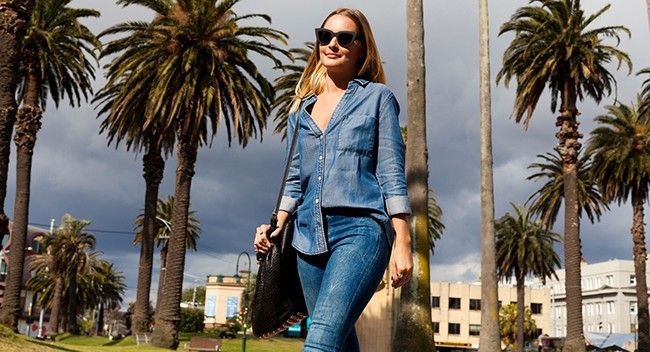 This wardrobe classic has undergone a chic revival, and you can hardly go past a fashion blog or a celeb (or even an issue of Vogue!) without spotting it styled to perfection.
The denim shirt is so versatile and will become a staple in your wardrobe this Autumn / Winter – here are some of my favourite ways to wear it…
Double Denim
Though this trend has been around for a few years now, I'm often surprised by how many of my friends tell me that they haven't tried it, for fear of looking too much like an extra in a Western movie. There's one important rule when it comes to styling double denim and that is to choose contrasting shades of blue so that you don't look too matchy-matchy.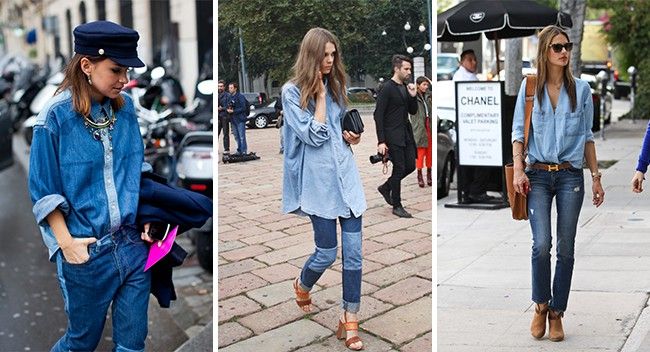 Easy Breezy
Wear your denim shirt open over a dress, skirts or shorts for a casual vibe. For a cuter, country-meets-city look, tuck it into a waisted skirt with a belt.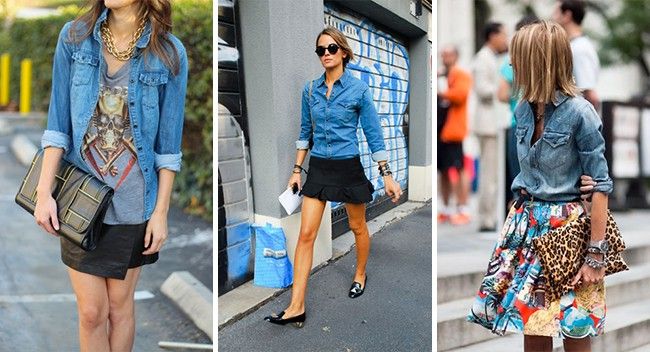 Layer it Up
On colder days, the denim shirt is a perfect layering item. Loose knit sweaters look adorable and oh-so-comfy over a chambray with rolled sleeves.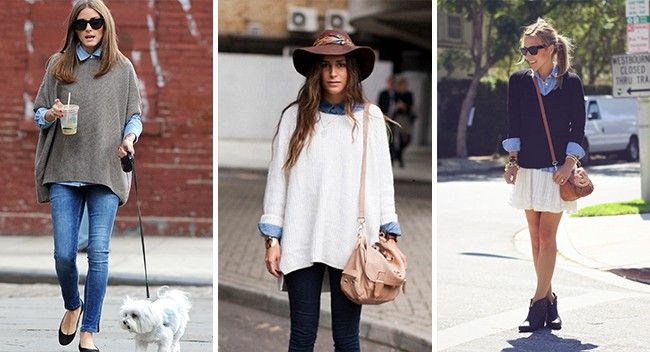 Bejewelled
For maximum street style cred, tuck a bejewelled statement necklace underneath the closed collar of your shirt. It's glam, it's effortless, it's whimsical – everything a great outfit should be.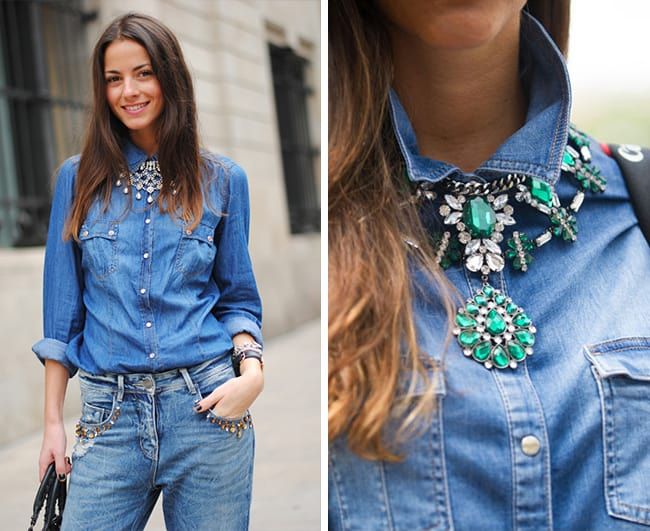 Want this wardrobe essential? Here are swiish's top five picks:
Inspired? Check out our swiish style gallery: