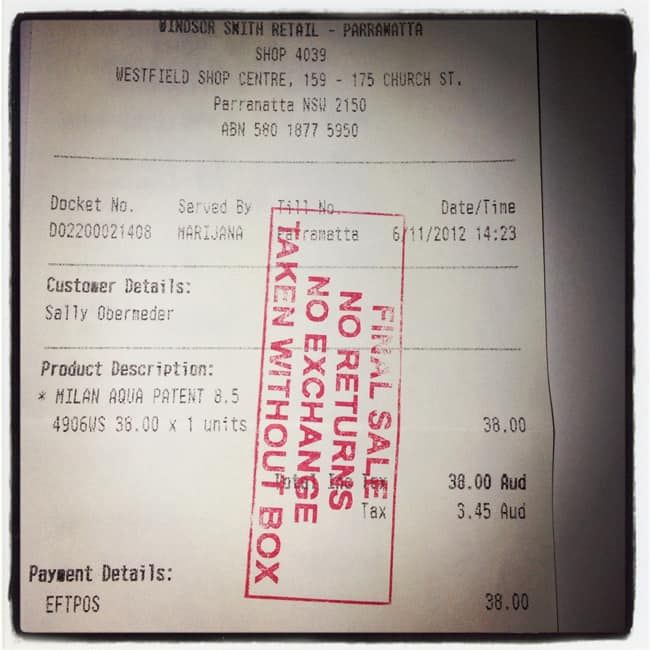 I'll admit I have a love affair with shoes. But when I can get a pair that's this gorgeous and on-trend for only $38 – yes, you read that correctly! – why on earth would I deny myself the pleasure?
I wore these Windsor Smith patent teal sandals this week to a lunch for a girlfriend of mine, teaming them with a white t-back silk top and black silk a-line skirt.
To accessorise, I added an old chunky silver necklace, a silver men's watch and cat's eye sunnies. It was a really hot day so keeping things simple and unfussy was in order!
To bring a bit more life out of the black and white outfit, I added a yellow Zara clutch (sorry you can't see it in this snap!).
I love this look because the lines are clean and simple but the colour of the shoes adds a real pop. And in my book, at $38, they are definitely bang for buck!