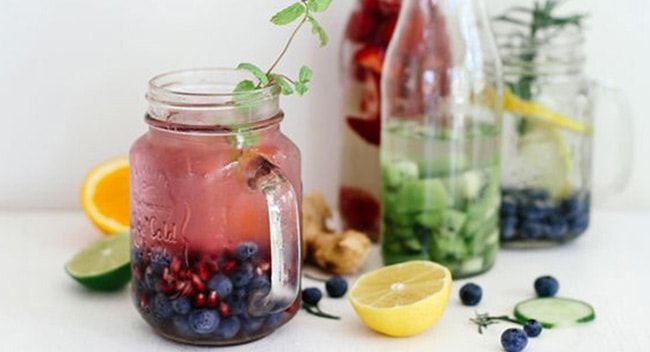 Okay, so it's no secret that our bodies need plenty of water – we've heard it a million times before – water promotes weight loss, flushes out toxins and does our skin a world of good. But sometimes we need a bit of encouragement to keep our fluids up. Infused water is a clever way to get you drinking again. Plus by switching to these homemade concoctions, you can reduce sugary drinks, stat.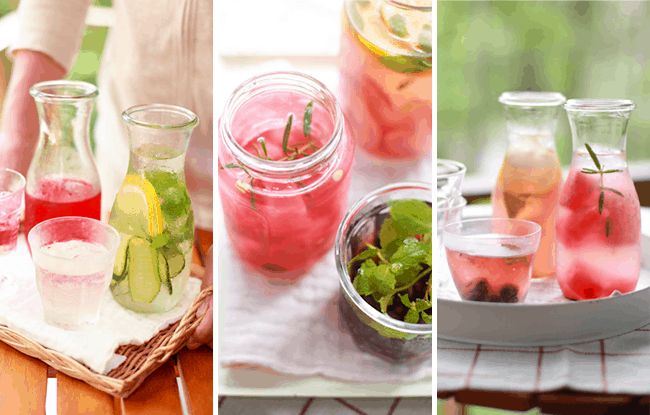 Here are a few of our favourite SWIISH recipes to make infused water:
Quick & Easy Flavoured Water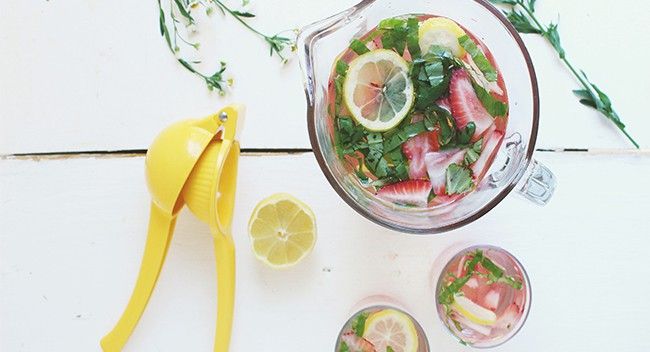 We all know Jamie's the master of flavour – and this mix packs a punch of refreshing sweetness. Yum!
Ingredients:
What to do:

1 handful strawberries or raspberries

Add a few slices of lemon or lime to a plain jug of water.
Then quarter an orange and squeeze in all of the juice. You can get extra flavour by "bruising" the ingredients – mash up a handful of strawberries or raspberries with a fork or scrunch a handful of fresh mint in your hands.
Finish with a squeeze of lemon or lime juice

 

 

*recipe courtesy of jamie oliver.com
Raspberry, Rose & Vanilla Water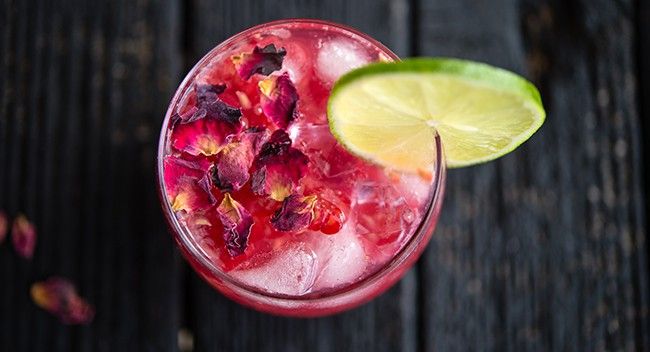 This concoction looks gorgeous and tastes super delicious.
Ingredients:
What do to:

Muddle the ingredients in a jar and pop in the fridge for 24 hours. Once the flavours infuse (the water will be bright pink) strain the mixture through cheesecloth or a paper towel and discard the fruit. 
Serve chilled with ice.

*recipe courtesy of shewhoeats.com
Blueberry, Lemon & Rosemary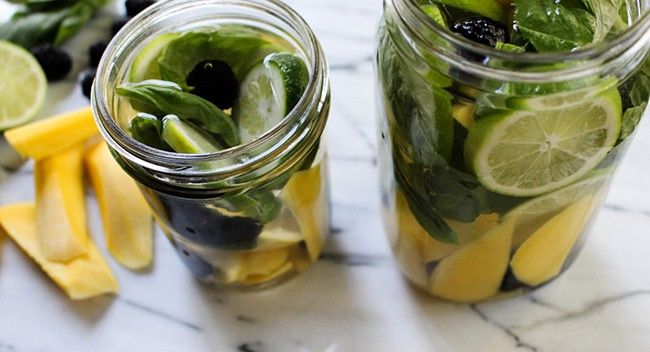 With anti-inflammatory properties and a calming scent, this rosemary infused recipe is perfect for those lazy summer days.
Ingredients:
What to do:

Steep fruit and herbs – you can adjust the level of rosemary to suit your tastes.

*recipe courtesy of free people
Chamomile Mint Water With Cardamom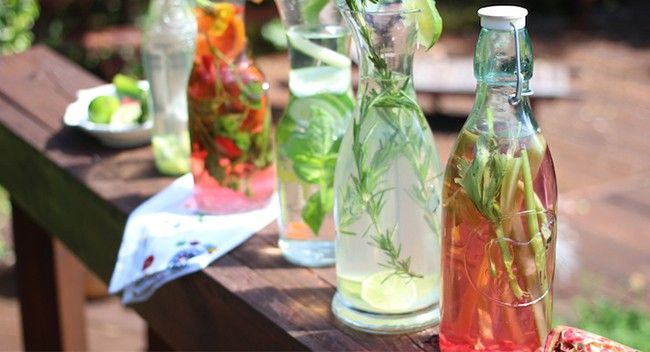 Stressed out? Sore tummy? Sip this brew infused with delicate chamomile – which is known to ease anxiety and reduce cramping.
Ingredients:
What to do:

Lightly crushed cardamom pods                                       

Combine all ingredients in a jug of water and sit in the fridge for about 24 hours. This will help all the flavours blend together and infuse into the water. If you're having trouble sleeping, try drinking this in the hours before bedtime.

*recipe courtesy of shewhoeats.com
Watermelon Coconut Agua Fresca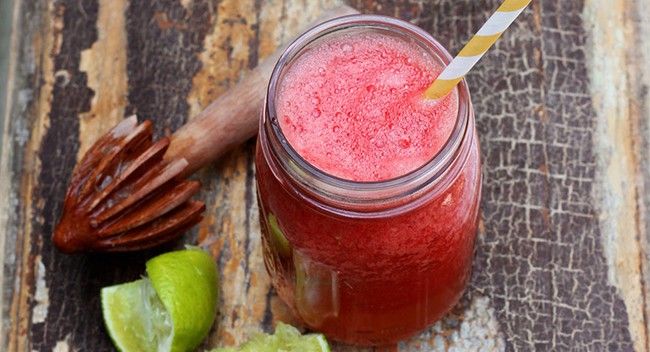 Ingredients:
What to do:

4 cups coconut water (you can use plain water instead if you're not a fan)

2 tablespoons freshly squeezed lime                              

This pretty pink and naturally sweet cooler is a great summer staple. Simple puree the watermelon in a blender and strain it through a fine sieve, discarding the pulp.
Stir in the coconut water and lime juice and chill for at least an hour.

 

*recipe courtesy of kitchen treaty.com.au
Sassy Water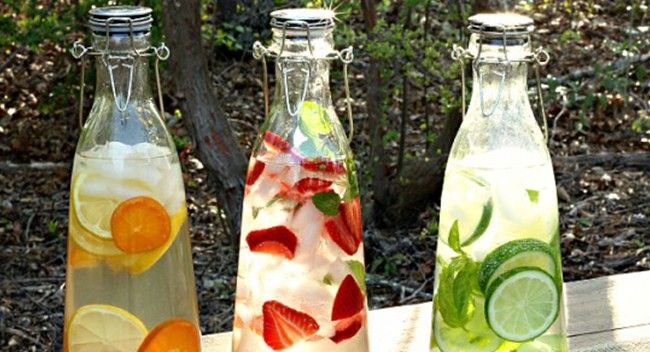 This recipe will soothe your tummy and banish bloat.
Ingredients
What to do:

1 tsp freshly grated ginger

1 medium cucumber, peeled and thinly sliced

1 medium lemon, thinly sliced

Combine all ingredients in a large pitcher and let flavors blend overnight.

 

 

 

*recipe courtesy of prevention.com