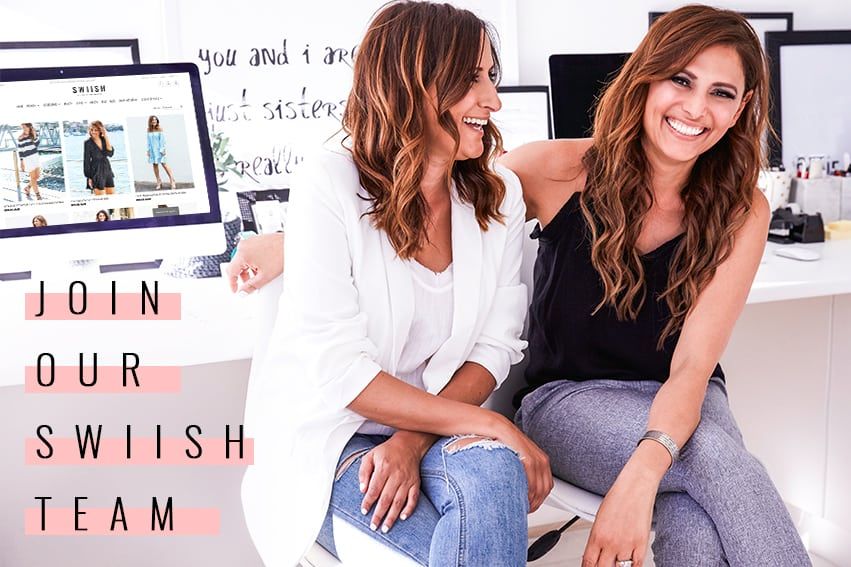 It's been a mammoth 5½ years since we started SWIISH.com. First came the blog in 2012, and a couple of years later, we launched our online store. Full of goodies we absolutely love, it's a regular edit of luxe for less buys we (and you) can't live without.
We've written cookbooks (three of them, with another on the way!), developed new products (helloooo Super Green Superfood Powder and our Kids Green Fruit & Veggies Superfoods Powder) and have grown our community reach through our charitable initiative Wish By SWIISH, which grants wishes to women suffering from serious illnesses. We have so much more planned for the rest of 2018 and beyond that we cannot wait to share with you all.
But here's the thing – to achieve all of this and to continue to create an online destination that we are insanely proud of – it takes an AMAZING team. A team who share the same passion and the same vision – that you truly can have a fabulous life at an affordable price. At the end of the day, we want women to feel good from the inside out and to do so in a way that doesn't cost the earth.
And now our team is growing, yay! 

We are a fast moving, constantly-evolving creative environment. We have an enthusiastic, flexible and driven team who bring their all, each and every day.
This is an incredible opportunity to join the SWIISH team, due to growth in the business.
Both roles are based in our Bondi Junction office.
For everything you need to know about the Personal Assistant/Office Manager position, click here.
For everything you need to know about the Social Media and Digital Content Producer, click here.