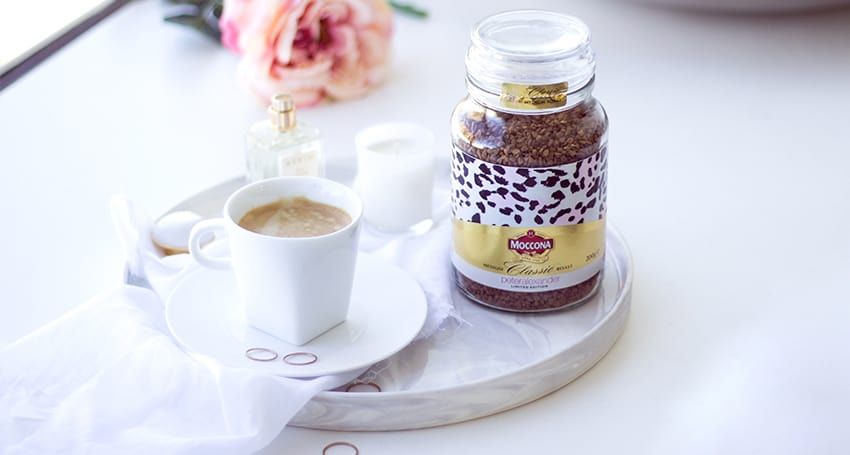 It's no secret that team SWIISH love their coffee – in fact, I'm sure we alone keep the local baristas in business!  But the truth is, the cafe stuff can really take a toll on your wallet.  And why waste your coin when you can make a coffee that's just as rich, bold and flavourful at home?
We're huge fans of homemade coffee.  And all the better when it comes with a side of fashion!  Yep, thanks to Moccona and Australian sleepwear designer, Peter Alexander (aka, the king of luxury pajamas) fashion-forward coffee jars are officially a thing.
We recently teamed up with Moccona to help celebrate this new collection of limited edition coffee jars and since then, we've racked up quite a collection.  Not only are these jars decorated with recognisable Peter Alexander patterns but they're also designed to be kept, up-cycled and transformed.  You can make yours into flower vases, makeup brush holders, terrariums and all sorts of other storage options.  How cute is that?  
In the office, we've been using ours to hold pens, scissors and other stationary.  We've also got one on the front desk, which we use as a cute vase.  Everybody loves it!  Across the SWIISH team these stunning jars are also being used to hold candles and store makeup brushes.  There's sooo many things you can do with them.
On top of this, 100% of the proceeds made by Peter Alexander get donated directly to the RSPCA.  We know what you're thinking… You mean I get to drink delicious coffee from designer jars AND save animals at the same time?  Doesn't get any better than that.
Combining fashion and coffee in one, these jars are made for coffee-loving, fashion obsessed go-getters who want to wake up in style every day.  We've already got the pink leopard version and can't wait to collect all four!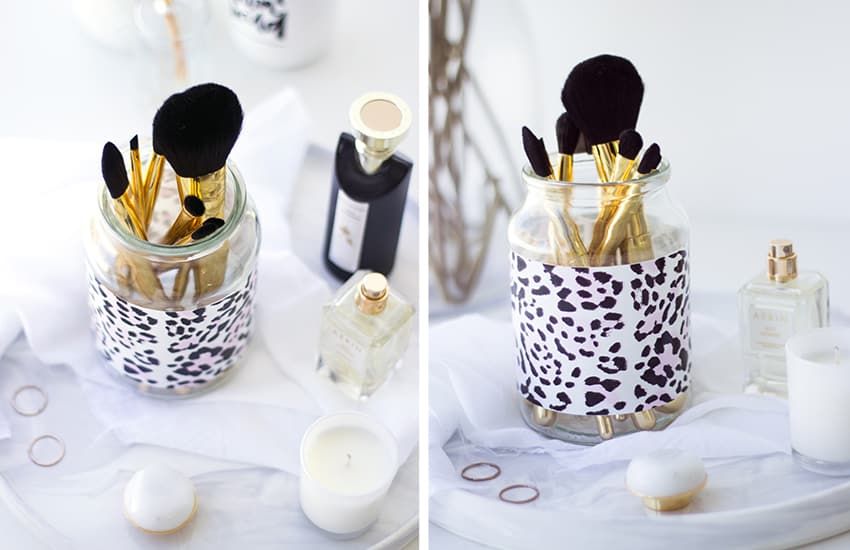 The exclusive collection is made up of four designs, all of which will be available in leading supermarkets from Monday, October 24, 2016 for a limited time only.