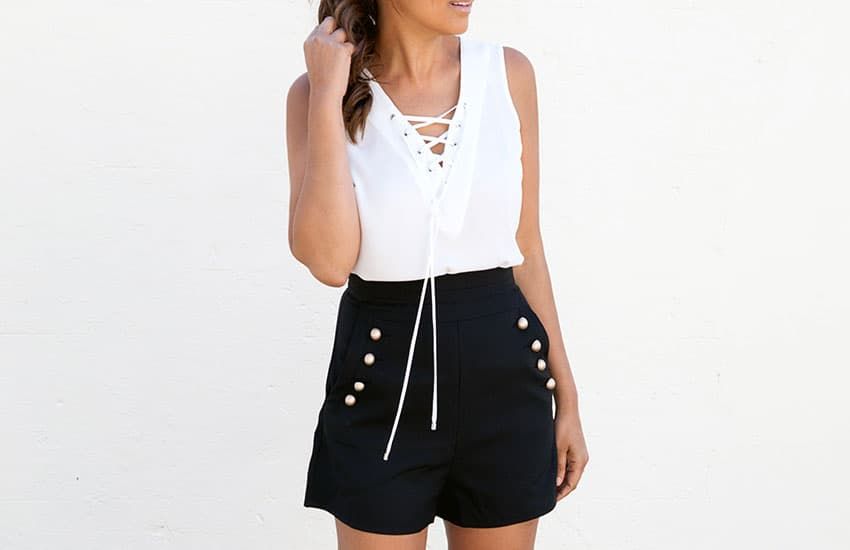 If there's one thing you need in your wardrobe this summer, it's a gorgeous pair of shorts.  Denim shorts have been a favourite for years but this season, tailored shorts are working their way to the top.  
With gold button details, pockets and a high waisted style, the Moondance Designer Shorts are comfortable and stylish at the same time.  Plus, they fit like a dream! 
We love the look of high-waisted, black shorts because you can wear them for all sorts of occasions.  Dress them down with sandals and a T or dress them up with heels and a blazer.  There are so many outfit options!  Here are some of our faves…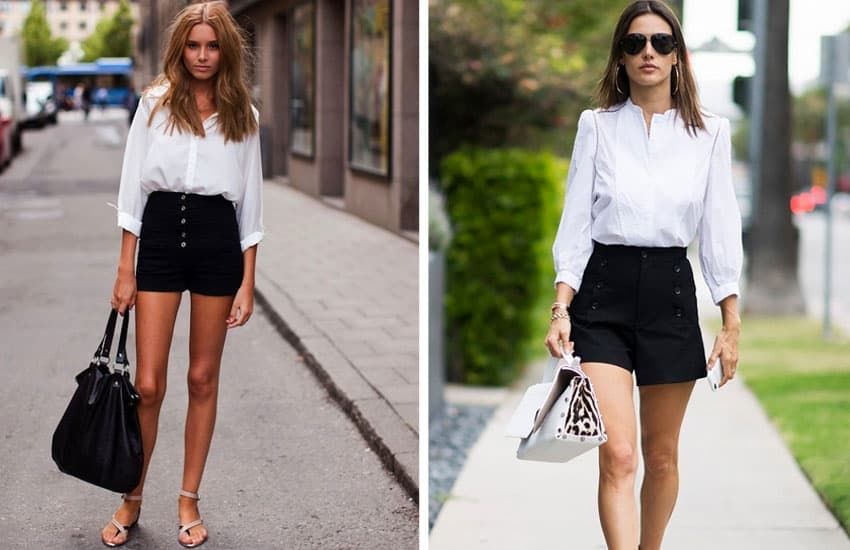 One of our favourite ways to wear the Moondance Designer shorts is with a plain white button up.  This look is simple, chic and sophisticated, but also cool enough to wear in summer.  Complete the look with sandals or ankle boots.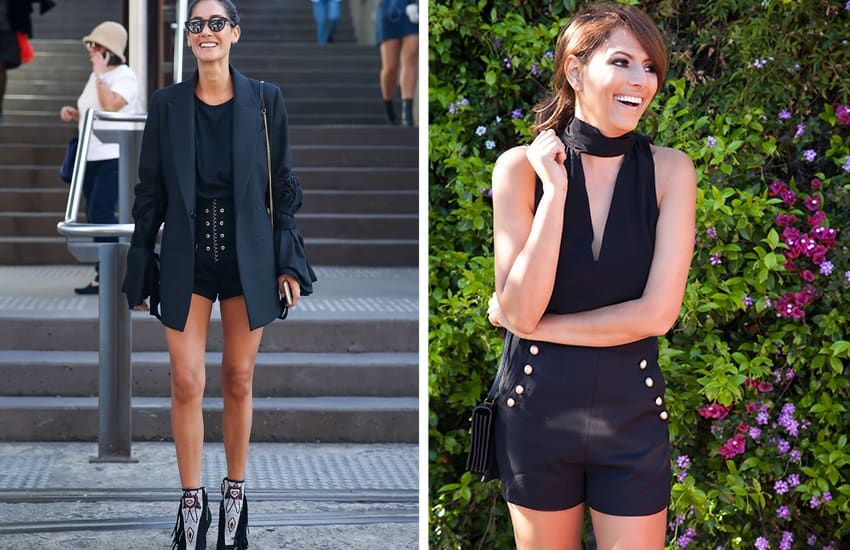 The gold buttons and clean-cut lines on our Moondance Designer shorts make them the perfect choice for after work drinks.  We're wearing ours with heels and the Desk to Drinks top, also available in our SWIISH online store.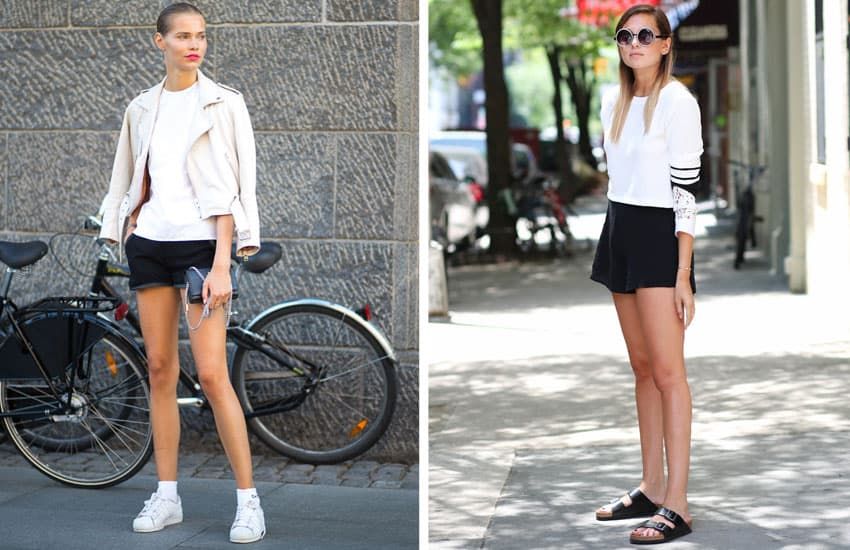 We're huge fans of the athleisure look.  Pair your Moondance Designer shorts with a plain white T or jumper and sneakers or slides for a cool, sporty luxe look.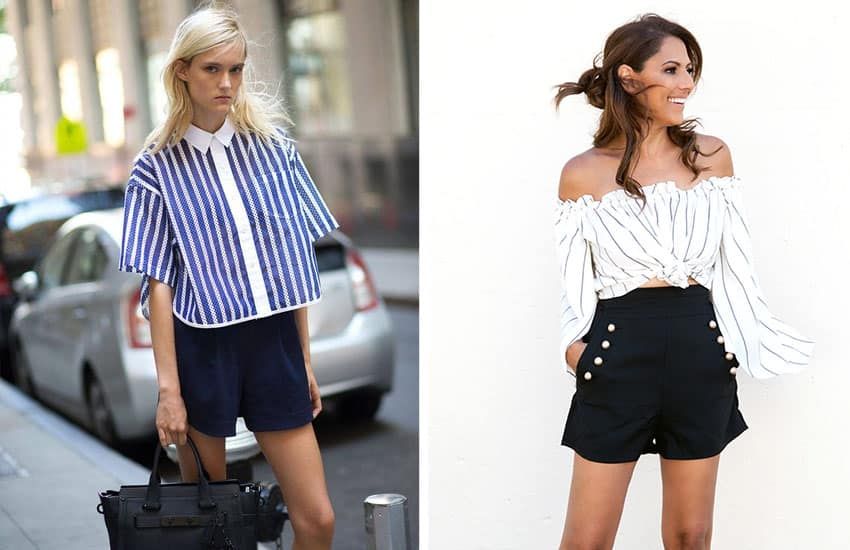 Stripes are another huge trend for spring.  We're wearing our new favourite shorts with the L.A. Woman off the shoulder top from our SWIISH online store.