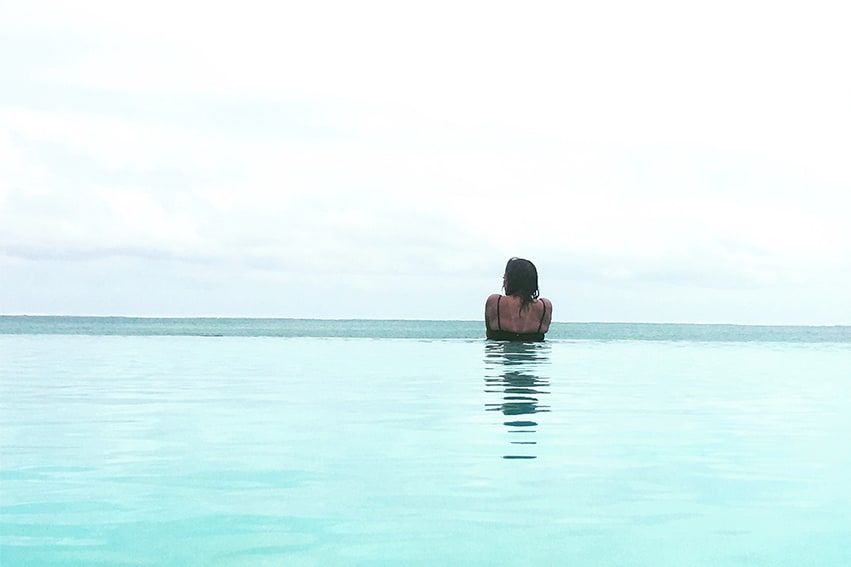 Hi SWIISH readers, Maha here! Last month, I hotfooted it out of SWIISH HQ and to Sydney International Airport bound for one week of absolute bliss in Fiji.
I may have filled your Instagram feed with too many pictures of palm trees and crystal clear water (sorry not sorry) but so many of you contacted me asking for all of the details of where I stayed and what it was like that I thought it best to pop it all into a blog post. I had never been to Fiji before, so didn't know what to expect but to say that it surpassed my expectations is an understatement. What a beautiful country with such warm, kind and friendly people. The best part is that Fiji is so close to Australia, that it makes it a very manageable getaway, even if for just a few days.
I stayed at the beautiful Intercontinental Resort with a couple of my besties, where we basically spent the week eating, sleeping, reading and swimming. We chose this resort having heard so many others say how fantastic it is. Plus it's about an hour south of Denarau so you're getting out of the more touristy areas to somewhere a little more quiet. I can't even begin to tell you how gorgeous it was! The staff were so welcoming and would bend over backwards for us.
Even though I did still do some work, I didn't mind because the rest of the time my brain was well and truly in OFF mode. The hardest decision to make all day was which of the many hotel restaurants we should eat at hahaha! (You know everyone at SWIISH HQ loves their food!) But in all seriousness, the chance to switch off from the world and to recharge my batteries before the busiest time of year was the best.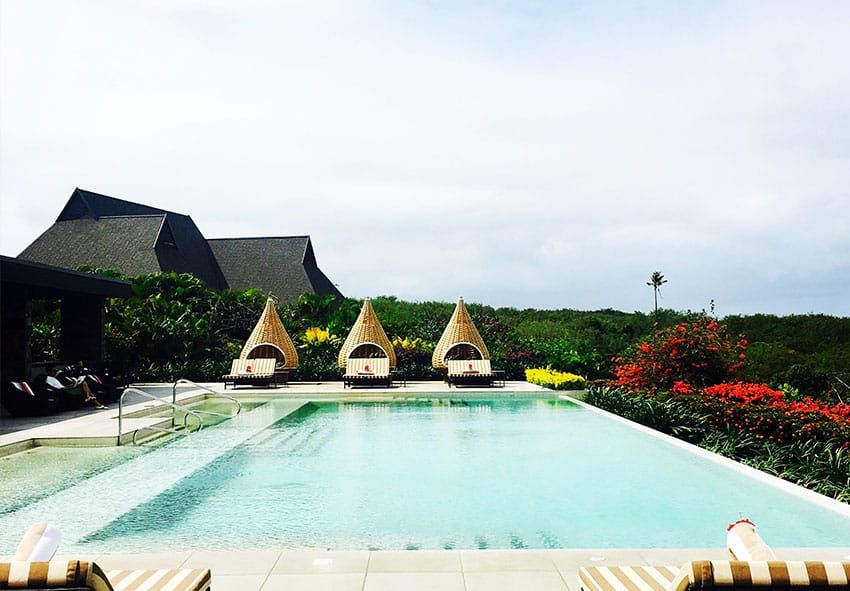 Besides eating, swimming and sleeping, we also did a snorkelling tour organised by the resort. The funniest (and scariest!) part was when we were just about to jump into the water and John, our snorkeling guide, told us how lucky (!!) we were that we were about to swim with piranhas and sharks! And he wasn't joking! But on the plus side, they were baby piranhas and there was only one shark. Hahaha! The reefs were stunning with plenty of marine life to see. The water was the most incredible deep blue, and the visibility was perfect.
I'm not sure about you but I can never go on a beachside holiday without getting a massage. It's my version of a souvenir (way better than a magnet!) and I'll always try to get one that the therapists recommend. In this case, it was a traditional Fijian massage and I'm not kidding when I tell you that I snored for a good 58 minutes. It was just soooo relaxing! Before and after the treatment, you can also use the steam room, hydrotherapy pool and ice shower. If you do book a stay at the Intercontinental, I highly recommend checking out the spa.
I also had a lot of questions from SWIISH readers about what I wore. I'm actually quite proud to say that everything I packed I actually used – as a serial overpacker, this was a first for me. My vacay style was dominated by off the shoulder dresses and tops. It doesn't get any easier than that. Plus of course, I never travel without my Super Green Superfood Powder. It is amazing for digestion, which when you're eating out for three meals a day and enjoying the buffet a few too many times (guilty) is definitely an essential.
So there you have it! I can't wait to go back and eat, sleep and swim some more! In the meantime, I hope you enjoy some of these holiday snaps! You can also shop my vacay essentials below.
Love Maha xx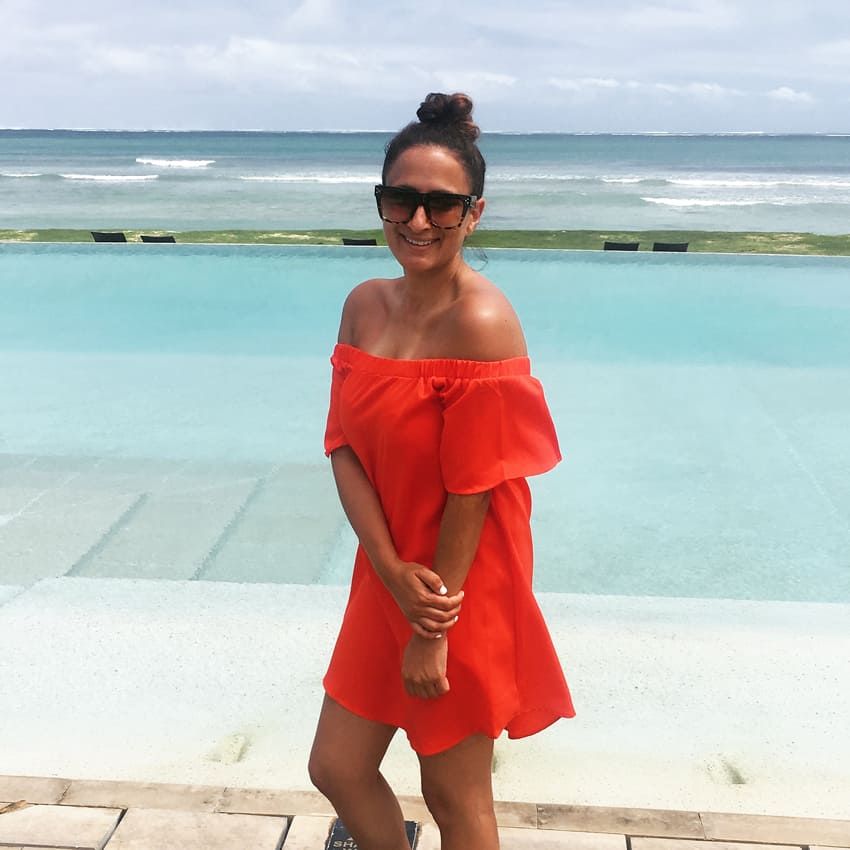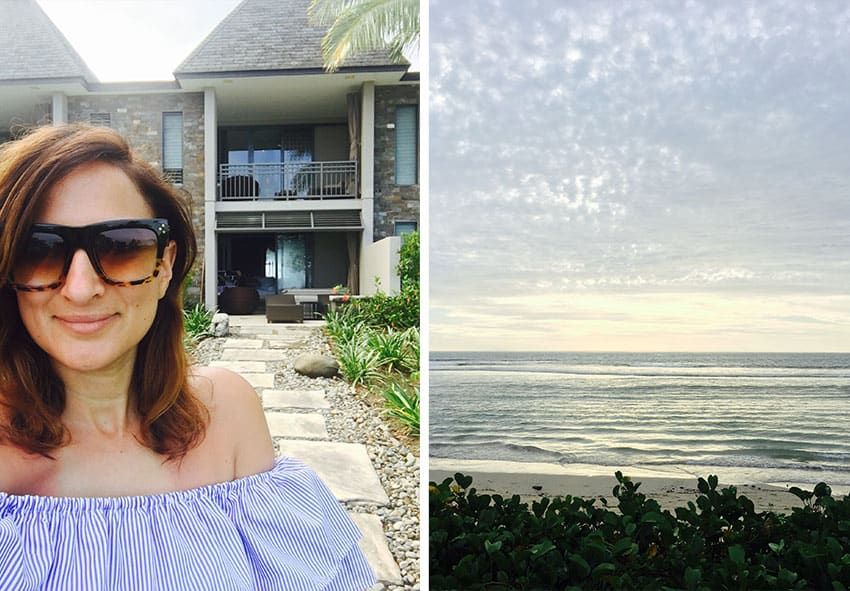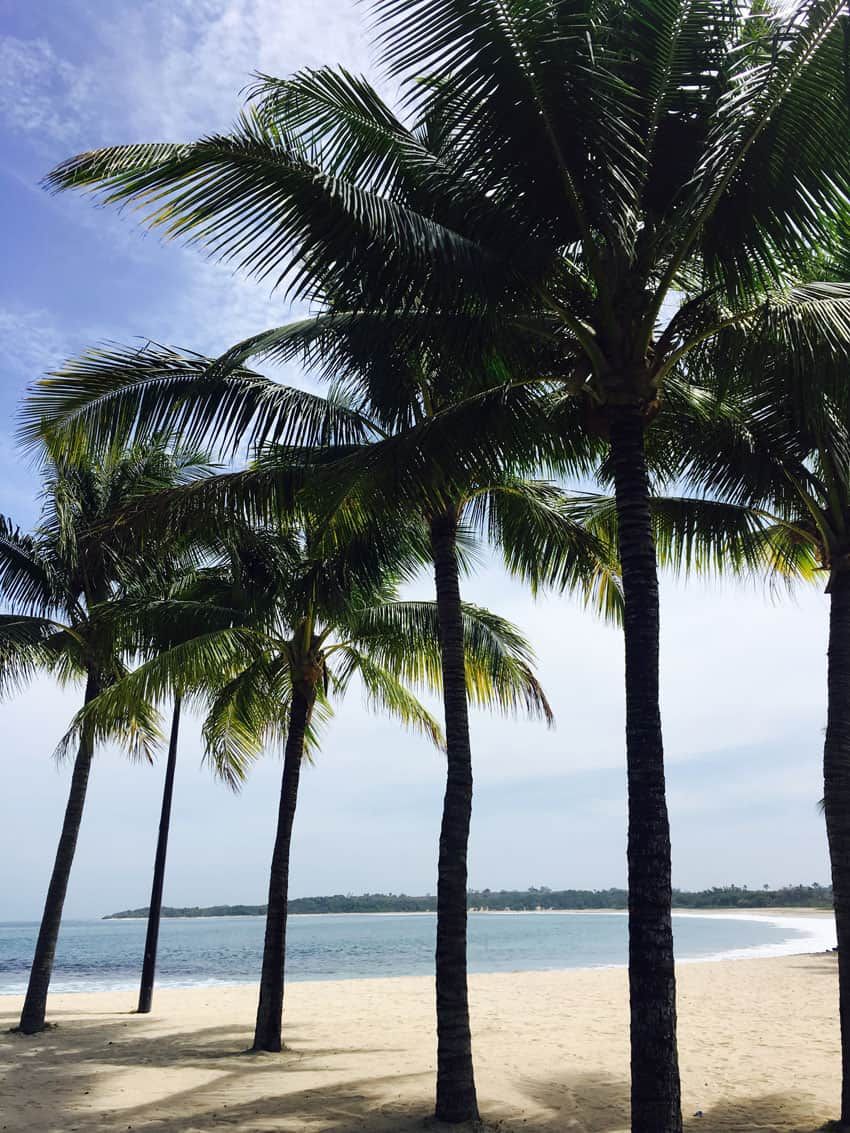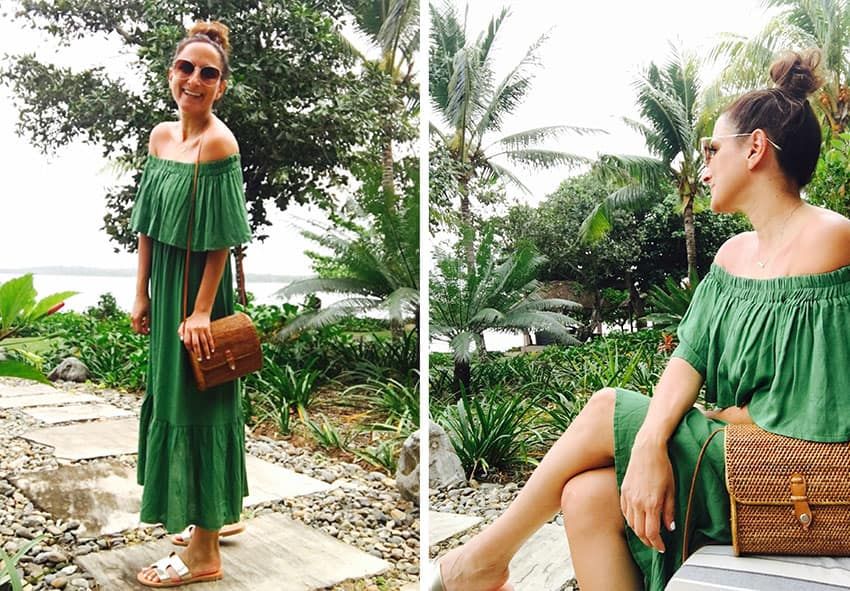 I had a lot of questions on Instagram about my holiday packing essentials so I've rounded up the pieces I took to Fiji that were must-haves! You can shop them below:
(function(){var scriptURL='https://sdks.shopifycdn.com/buy-button/latest/buy-button-storefront.min.js';if(window.ShopifyBuy){if(window.ShopifyBuy.UI){ShopifyBuyInit();}else{loadScript();}}else{loadScript();}
function loadScript(){var script=document.createElement('script');script.async=true;script.src=scriptURL;(document.getElementsByTagName('head')[0]||document.getElementsByTagName('body')[0]).appendChild(script);script.onload=ShopifyBuyInit;}
function ShopifyBuyInit(){var client=ShopifyBuy.buildClient({domain:'swiish-by-sally-obermeder.myshopify.com',apiKey:'b9bcd77eea223a9ac3df9c0117588ac0',appId:'6',});
ShopifyBuy.UI.onReady(client).then(function(ui){ui.createComponent('collection',{id:1446674445,node:document.getElementById('collection-component-f448290525c'),moneyFormat:'%24%7B%7Bamount%7D%7D',options:{"product":{"variantId":"all","contents":{"imgWithCarousel":false,"variantTitle":false,"description":false,"buttonWithQuantity":false,"quantity":false},"styles":{"product":{"@media (min-width: 601px)":{"max-width":"calc(33.33333% - 30px)","margin-left":"30px","margin-bottom":"50px"}},"button":{"background-color":"#4698ff","font-size":"15px","padding-top":"15.5px","padding-bottom":"15.5px",":hover":{"background-color":"#3f89e6"},":focus":{"background-color":"#3f89e6"}},"quantityInput":{"font-size":"15px","padding-top":"15.5px","padding-bottom":"15.5px"}}},"cart":{"contents":{"button":true},"styles":{"button":{"background-color":"#4698ff","font-size":"15px","padding-top":"15.5px","padding-bottom":"15.5px",":hover":{"background-color":"#3f89e6"},":focus":{"background-color":"#3f89e6"}},"footer":{"background-color":"#ffffff"}}},"modalProduct":{"contents":{"img":false,"imgWithCarousel":true,"variantTitle":false,"buttonWithQuantity":true,"button":false,"quantity":false},"styles":{"product":{"@media (min-width: 601px)":{"max-width":"100%","margin-left":"0px","margin-bottom":"0px"}},"button":{"background-color":"#4698ff","font-size":"15px","padding-top":"15.5px","padding-bottom":"15.5px",":hover":{"background-color":"#3f89e6"},":focus":{"background-color":"#3f89e6"}},"quantityInput":{"font-size":"15px","padding-top":"15.5px","padding-bottom":"15.5px"}}},"toggle":{"styles":{"toggle":{"background-color":"#4698ff",":hover":{"background-color":"#3f89e6"},":focus":{"background-color":"#3f89e6"}},"count":{"font-size":"15px"}}},"productSet":{"styles":{"products":{"@media (min-width: 601px)":{"margin-left":"-30px"}}}}}});});}})();