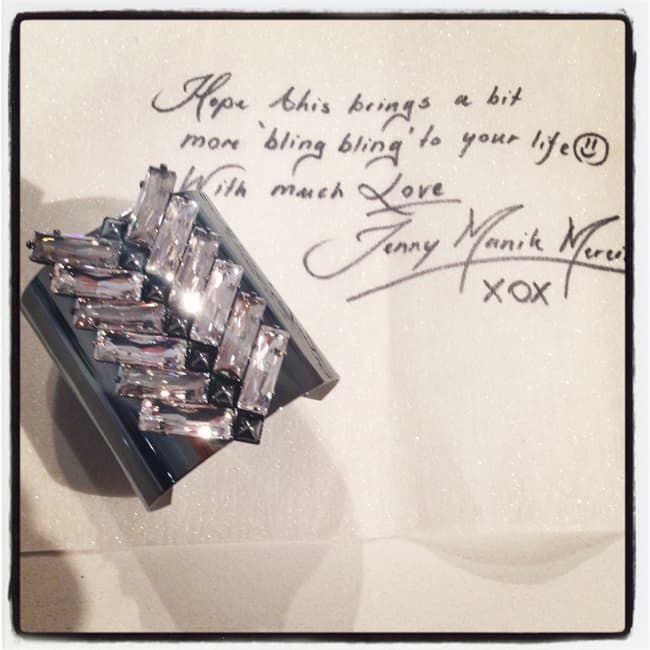 Absolutely adore this gorgeous cuff by the queen of bling, Jenny Manik Mercian.
For those of you who don't know of Jenny, she is the maestro behind some of Victoria's Secret's incredible runway creations – bringing her luxe handcrafted designs to adorn the Angels. Think crystal encrusted corsets, jewelled angel wings and full length gowns handcrafted with semiprecious stones and metals.
And it's not just Victoria's Secret who Jenny has designed for – her celeb clients have included Kate Moss, Heidi Klum, Fergie, Debbie Harry and Mary J Blige.
I have met Jenny, and she is one of the nicest, most warm and lovely people ever.
If you need a little bit of bling in your life, you can shop online at http://www.sahanionline.com/