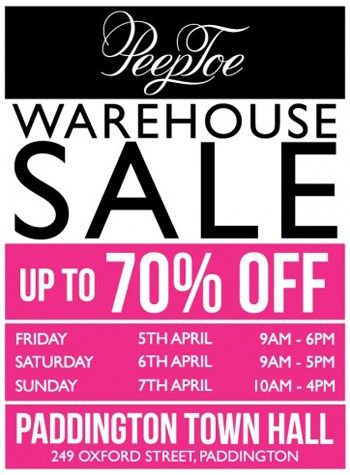 You've never seen a sale like this!
Shoe lovers rejoice! One of our favourite labels, PeepToe, are having their annual warehouse sale this weekend at Paddington Town Hall in Sydney.
Everything a shoe lover needs – heels, boots, flats, work shoes, special occasions, PeepToe has you covered.
We'll be racing down there to nab ourselves a bargain – and we mean BARGAIN.
They will have over 200 shoe styles available with most being up to 80% off. 80%! That's crazy!  The shoes prices start from $49.
PeepToe also have accessories on sale – clutches starting at $29 and jewellery from just $10! Is it too early to head down there now and camp outside?