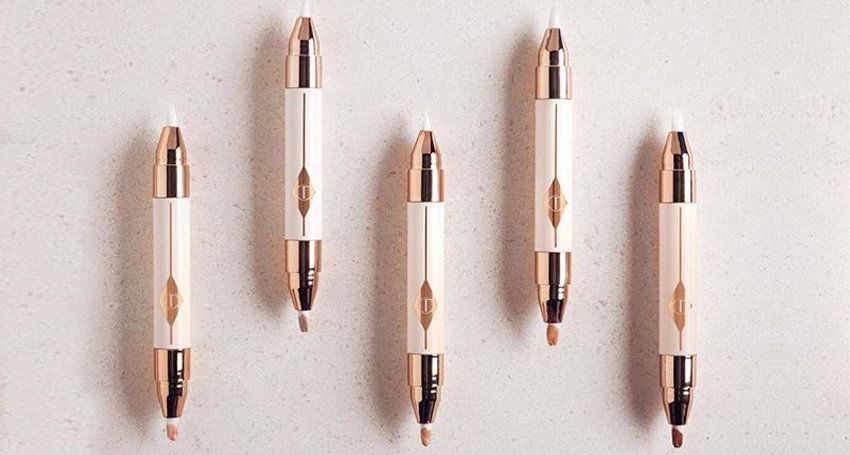 Getting rid of under eye bags has got to be one of the biggest beauty battles known to women.  For me, no amount of putting cucumbers or teabags over my eyes has worked. And unless I sleep for oh.. about three years (not likely to happen anytime soon), I don't think my circles are going to disappear.

Buuuuut you can get a little help from your friends… and my new bestie is Charlotte Tilbury's Mini Miracle Eye Wand! It might look adorable but when it comes to results, this little guy packs a pretty powerful punch. It is designed to give you the appearance of 8 hours sleep! Amazing!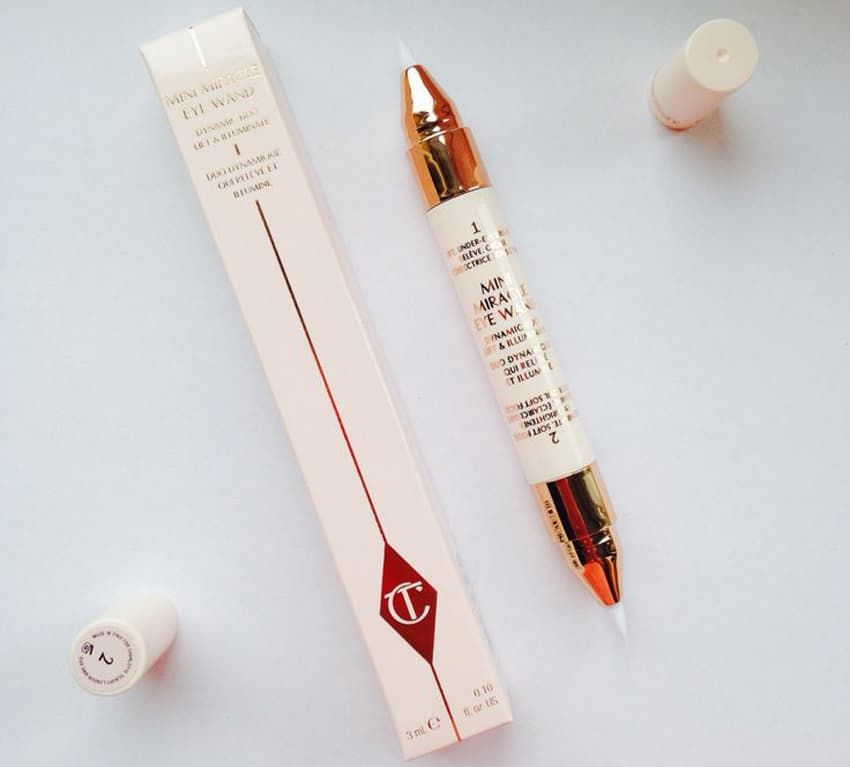 This first to market double-ended wand is the antidote to tired, dull and exhausted under-eyes.  In just two steps, you get all this:
Dark circles, bags and fine lines appear to be gone

Eye contour is brightened, lightened and colour-corrected

Crow's feet and deeper lines are smoothed away

The under-eye bag hollows are tightened and smoothed out

Skin surface is hydrated for a dewy-skin finish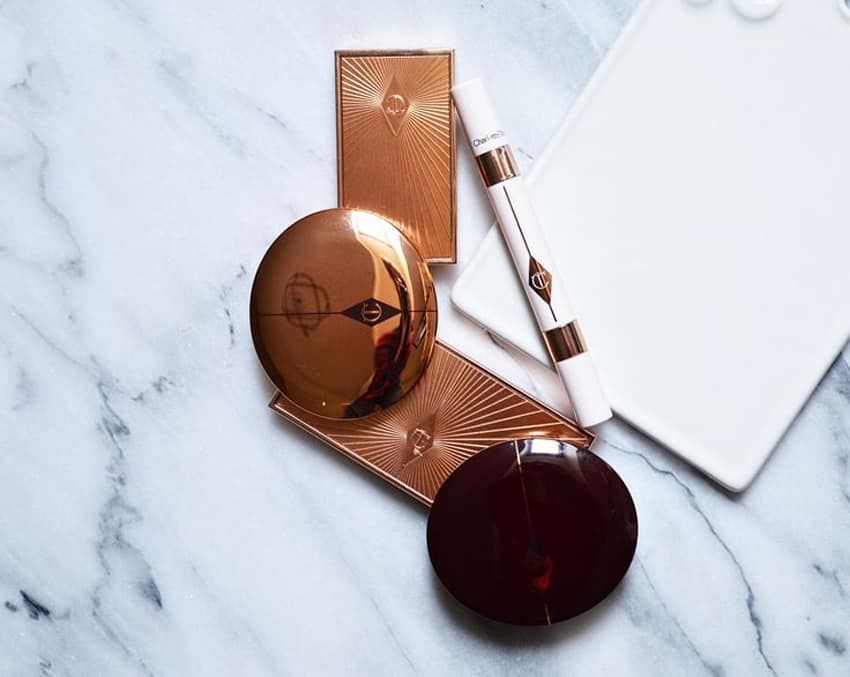 The first step involves using the 'Hydrating & Lifting Eye Cream' – a luxurious cream filled with smoothing, hydrating and de-puffing ingredients.  It instantly makes the skin under your eyes feel fresh, tighter and brighter.
On the other side of the wand you'll find the 'Illuminate Under-Eye Light Reflector'.  This ultra lightweight concealer is packed with special light reflecting particles that illuminate shadows and turn back the signs of fatigue. Perfect for those early morning starts (or after a late night out!)…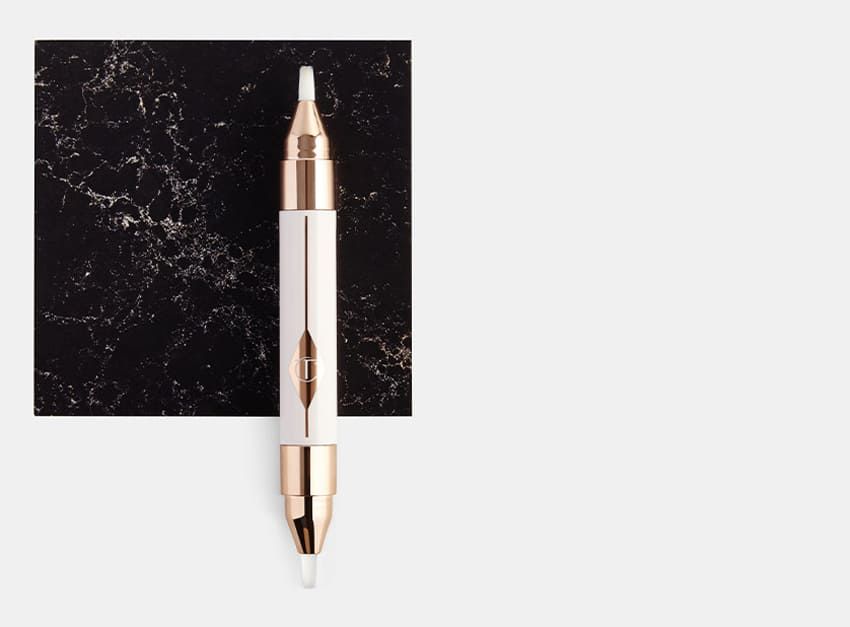 Having worked for years with the industry's best photographers, Charlotte understands the importance of expert concealing and good lighting to completely obliterate bags and dark circles.  With the miracle wand, she's used this knowledge to create a special light-diffusing "million lights" reflector to diffuse the appearance of under-eye hollows and discoloration.  How clever is that?
You can get your hands on Charlotte Tilbury's Mini Miracle Eye wand now via www.charlottetilbury.com/au