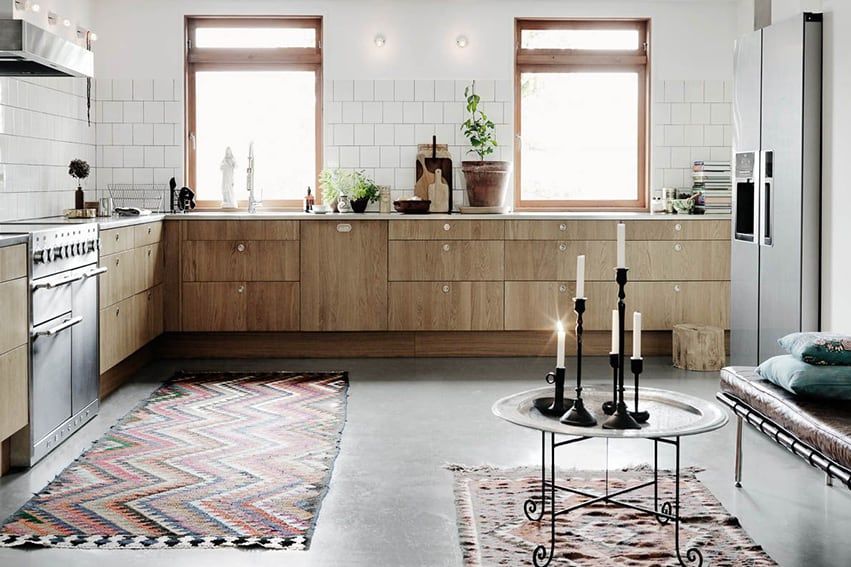 Bright, white kitchens have been top of the kitchen design list for years now because of their timeless and classic appeal. But times are changing and interior design experts are telling us to look at kitchens with wooden accents instead.
With major Scandinavian vibes, wooden kitchens are not the out-dated wood kitchens you remember from the 70s. These are still just as sleek, understated and modern as your favourite white kitchen. Wood grain detailing on cabinets, islands and shelving combined with white or black marble, granite or other materials is a gorgeous way to integrate wood seamlessly into your kitchen design. 
As much as we are huge fans for an all white kitchen, we love the beautiful detail that wood kitchens provide. 
We've rounded up our favourite wood kitchens that have us contemplating redesigning our kitchen ASAP!