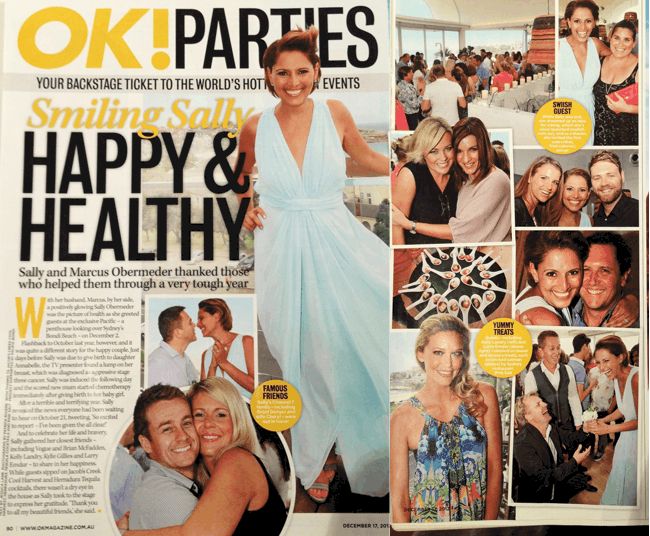 To celebrate the end of a mammoth year and happily the end of a whopping big battle with cancer, we decided a party was the order the day.
With all the people we love so dearly all together under the one roof it was an amazing moment to thank everyone we love who helped and supported us so selflessly, and also a chance for all of us to toast to the new year, new beginnings and a fresh start.
OK magazine very kindly took these pictures which I'm sharing with you.
Be kind. Be compassionate. Everyone you meet is facing their own battle.