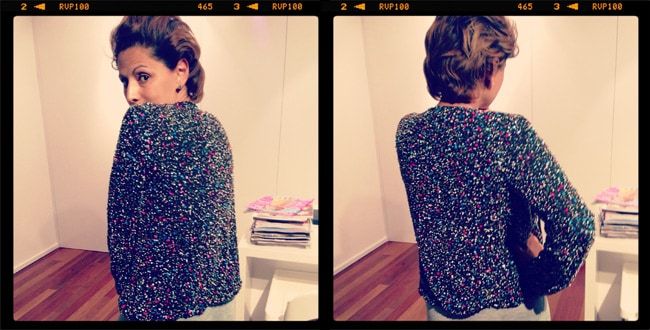 I've never met a sequin I didn't like. Correction: I didn't LOVE. So no surprise when I spotted this jacket I was instantly drawn to it in a manner that was beyond my control.
Bomber Jackets have always been around but this season they've had an upscale make over – think silk, brocade, jacquard and in my case multi coloured stones and sequins.
If you don't already have one, start looking now, these are going to be huuuge next season. Stay tuned for our upcoming guide to the bomber jacket … apltly named 'You da bomb" !